Samsung to Show Off 8TB NVMe SSD and More at CES 2018
---
---
---
Ron Perillo / 5 years ago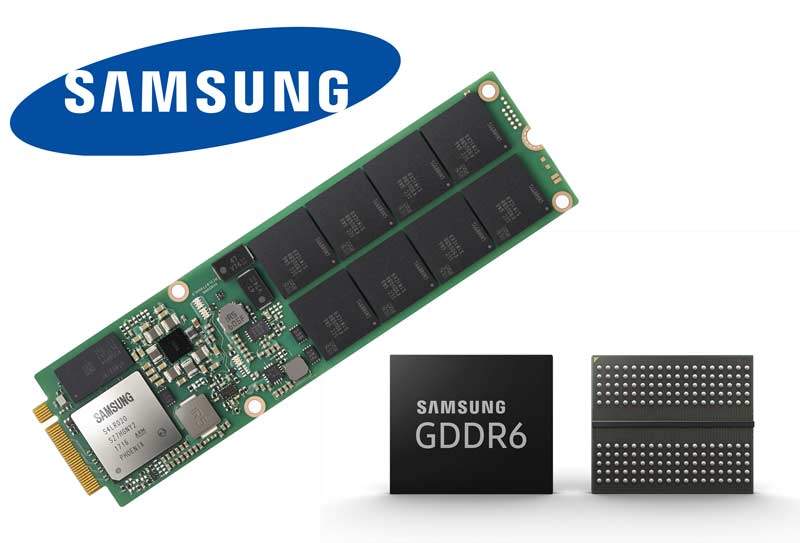 Samsung is going to have quite a show at CES 2018 in January. In fact, they have already received several outstanding design and engineering recognition from the CES 2018 innovation awards. This ranges from home appliances, to wearable technologies and smart home devices. However, for PC enthusiasts like us, it is usually their efforts in memory and storage that attract attention.
Samsung PM983 8TB NGSFF NVMe SSD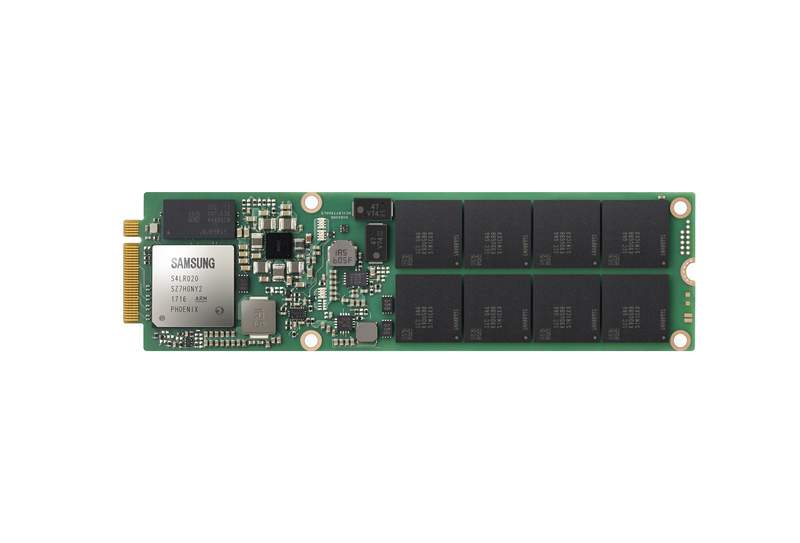 During the event, Samsung will be showing off the first 8TB NGFF SSD. This storage device measures 30.5mm x 110mm x 4.38mm, but is able to deliver blazing fast speeds. This fits inside 1U rack servers, improving space utilization and scaling options for data centers. It is slightly bigger than the 2280 form factor M.2 SSDs usually found in consumer devices. In terms of performance, 64 of these 8TB NGFF NVMe SSDs has an IO performance of 0.5 petabytes-per-second. That is 500K GB/s running through PCIe.
Samsung 16Gb GDDR6 Memory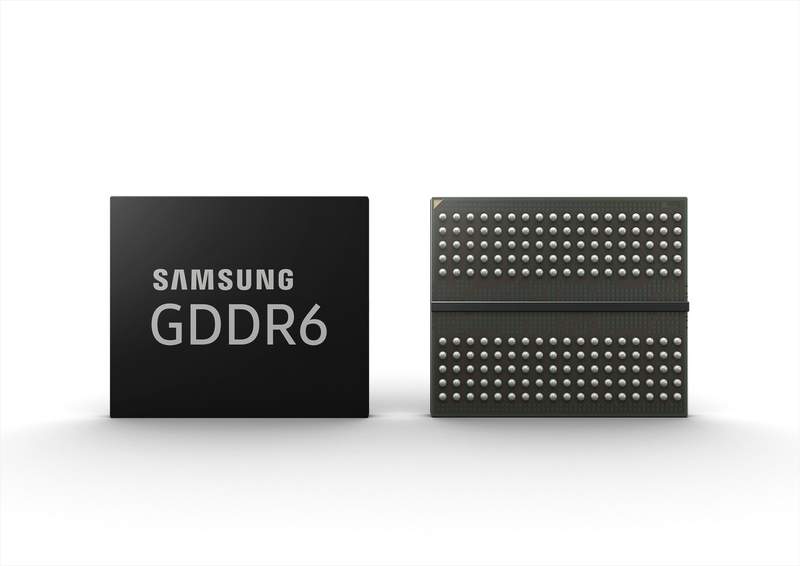 While some users may not be familiar with the chip itself, it is an important part of any video card. In fact these new GDDR6 memory offer significantly faster performance over GDDR5 and GDDR5X. In terms of what it will do for next-generation graphics cards, just remember that these are 16Gbps memory. The GDDR5 on a GTX 1070 Ti in comparison is only half that at 8Gbps per second. Meanwhile, even the flagship GTX 1080 Ti which uses GDDR5X runs at 11Gbps. The 16Gbps announcement is much faster than the 14Gbps performacne expected initially, and is great news for future video cards.  These new chips also use less operating voltage at 1.35V versus 1.5V of the 8Gbps GDDR5, so the memory VRM could be scaled back. Samsung can also pack higher capacities up to 32GB across 16 chips on a 512-bit bus. These chips will most likely make an appearance first on consumer graphics cards from NVIDIA in 1H 2018.