Samsung Unveils First 256GB Flash Storage Chip
---
---
---
Ashley Allen / 7 years ago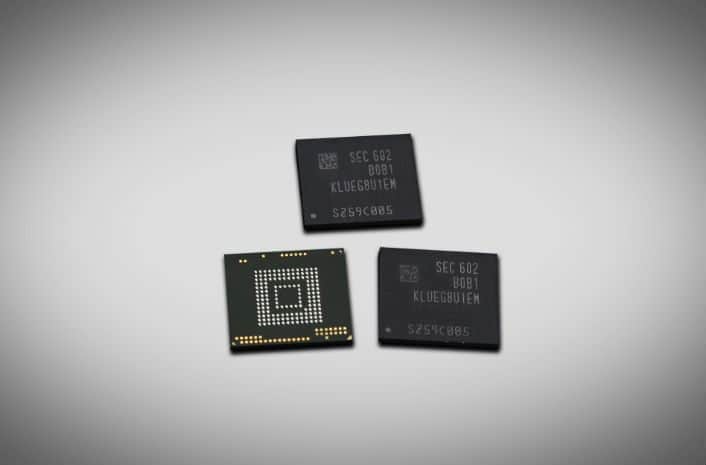 Samsung has announced that it has begun producing the world's first 256GB Universal Flash Storage (UFS) 2.0 chip, for use in next-generation, high-end mobile devices. The new UFS chip's performance speeds exceed those of a typical SATA solid state drive (SSD).
"By providing high-density UFS memory that is nearly twice as fast as a SATA SSD for PCs, we will contribute to a paradigm shift within the mobile data storage market," Joo Sun Choi, Executive Vice President of Memory Sales and Marketing for Samsung Electronics, said in a press release. "We are determined to push the competitive edge in premium storage line-ups – OEM NVMe SSDs, external SSDs, and UFS – by moving aggressively to enhance performance and capacity in all three markets."
The 256GB UFS memory module boasts 45,000 (read) and 40,000 (write) input/output operations per second (IOPS), which is more than twice as fast as the previous generation of UFS chips, which operate at 19,000 (read) and 14,000 (write) IOPS.
"Using Samsung's advanced memory technology, the new UFS memory chips are extremely compact, even smaller than an external micro SD card, giving greater flexibility to smartphone designers," the press release reads.
Samsung hopes the new UFS chips will help support watching 1080p and 4K video on mobile devices, so presumably the memory is set to be a feature of future Samsung Galaxy tablets, and maybe even the Samsung Galaxy Note 6.