Samsung Unveils Two Innovative Battery Designs
---
---
---
Cernescu Andrei / 7 years ago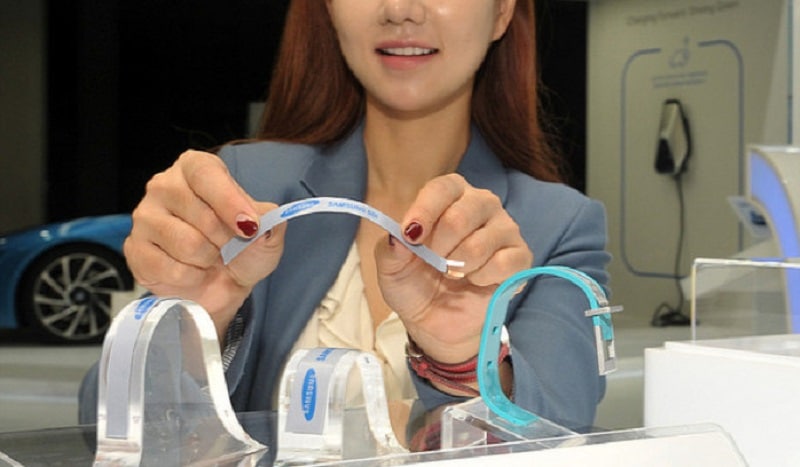 Whether we're talking about smartphones, smartwatches or other gadgets, battery life is incredibly important, and since screens and processors are becoming more impressive as the years go by, more juice is always a welcomed addition. There are several companies out there that are working on more efficient batteries, and one such company is Samsung, whose experts have recently unveiled two new designs at the InterBattery 2015 expo in South Korea. According to our sources, the two batteries are called Stripe and Band, and they definitely look promising. Band was created to improve the battery life of smartwatches by over 50% while Stripe might have a wider array of practical applications.
Stripe is a next-gen product that behaves similarly to regular fiber in the sense that it can bend very easily. Therefore, its is adaptable to numerous forms, including a necklace, a hairband or a t-shirt accessory. The various element technologies implemented in the Stripe battery were developed independently by Samsung SDI, and in order to achieve a thickness of just 0.3mm, the developers used cutting-edge materials on the inside and outside of the product. Furthermore, by reducing the size of the battery sealing, Samsung has managed to create a higher energy density when compared to standard batteries.
During the InterBattery 2015 event, Samsung actually demonstrated how these batteries can be implemented in wearable gadgets, which means that it shouldn't be long now before they'll actually hit the market.