SanDisk Introduces the World's First 128 GB microSD Memory Card
---
---
---
Gabriel Roşu / 7 years ago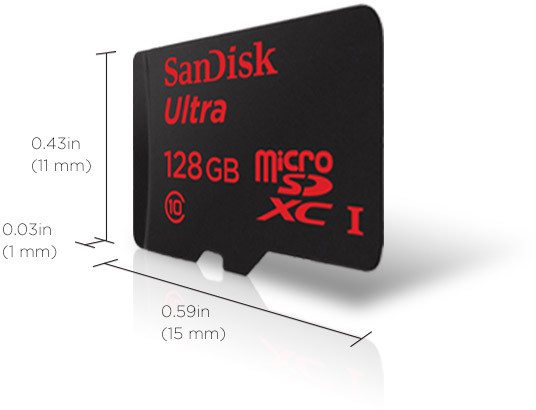 Mobile World Congress brings news from SanDisk as well, having announced the world's first 128 GB microSD memory card suitable for 4K video recordings as well as having all the storage space a user would want to keep all his files, music and data in one place on a storage solution the size of a fingernail.
"The new SanDisk Ultra microSDXC card again demonstrates how SanDisk continues to expand the possibilities of storage so that consumers can benefit from our latest technology advancements," said Susan Park, director, retail product marketing, SanDisk. "With 128GB of removable storage, consumers will enjoy the freedom to capture and save whatever they want on a smartphone or tablet, without worrying about running out of storage space."
The microSD is configured with Class 10 UHS-I having reading speeds of up to 30 MB/s and 10 MB/s write speeds, being compatible with all handsets and devices which support SDXC, including most Android devices launched within the last few years. SanDisk also took the liberty of announcing a 64 GB embedded NAND mobile made specifically for Android devices, although it is still currently being sampled by SanDisk partners.
The microSD in question can also be a nice addition to the Samsung Galaxy S5 handset which is stated to support such a card, though a smartphone with over 128 GB storage space is likely to be filled up anytime soon, especially when manually managing the handset's data.
No price tag has been specifically revealed for the 128 GB microSD 'giant', having SanDisk memory cards from 8 GB to 128 GB available from $29.99 all the way to $199.99. To be noted is that the SanDisk 128 GB memory card will be exclusively sold at BestBuy.com and Amazon.com .
Thank you Android Central for providing us with this information
Image courtesy of Android Central