Sandisk X210 256GB Business Class Solid State Drive Review
---
---
---
Chris Hadley / 8 years ago
Introduction
---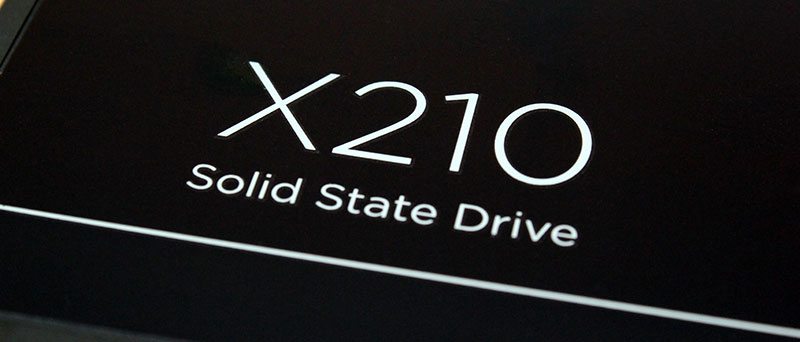 When it comes to covering a whole host of market segments with various forms of flash storage, there are not that many vendors that cover everything; from the production of bare NAND right up to a full-blown SSD. Sandisk are one of the few vendors that do just that and we can't forget that on top of the production of solid state components and drives, they also produce their own memory card, and storage components for mobile devices. Simply put, they cover the flash storage market from virtually every angle and cater for every market segment from OEM through to consumer and on to the business/ enterprise sector.
As solid state storage has developed we have been watching these drives slowly work their way into the enterprise market, replacing mechanical drives in servers to make way for far greater speeds and IOPs performance. Sticking with the business and enterprise market, there is a relatively narrow channel that divides the consumer and enterprise markets and this is filled with the prosumer and SMB user groups. For this group of users, there is the need for a drive that offers all the speed and storage capacities that we get from a mainstream consumer drive, but more importantly the IOPs performance and reliability that is found in the enterprise markets. As the SSD has matured, the market has been able to open up and this has allowed a new breed of drive that offers all the above attributes to come into place, making it ideal for both business notebook and small server environments alike.
In the past we have had a good look at the consumer level solid state drives that Sandisk has on offer; the most recent of these being the Extreme II 240GB which won our coveted Extreme Performance award and some respects, the X210 is a little like the Extreme II, with the same controller being used. To make this a business class drive though, Sandisk have made a few tweaks here and there within the firmware, with the result being far greater reliability and expected lifespan as a result of sacrificing a small amount of performance. In a market segment where lifespan and reliability is for more important than top end performance, the X210 on paper is looking good, and with one drive aimed at serving the entry-level server and business notebook environment, Sandisk aim to have the best of both worlds her with a drive that comes in at a reasonable price.
When it comes to accessories, the X210 is not generally going to come with a box full of adaptors and stickers and even our review sample came in a plain black box with nothing more than foam padding inside. All these accessories are a waste of time at this level, all the user is after is the drive and the drive alone.