Sapphire Nitro R9 380 4GB Graphics Card Review
---
---
---
Rikki Wright / 8 years ago
Introduction
---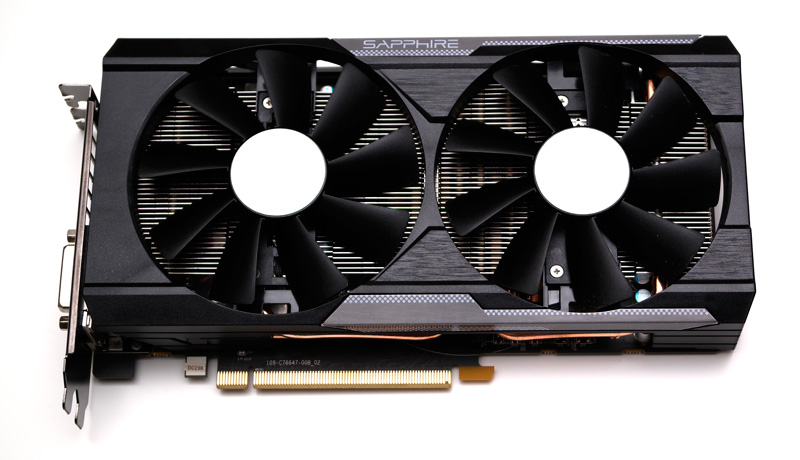 Graphics card giant, Sapphire, are no strangers to being at the forefront of technology when it comes to AMD graphics cards. Producing some of the best graphics cards in the world, Sapphire push the envelope with cooling designs like the Vapour-X and Tri-X. They have recently signed a worldwide exclusive deal for the AMD FirePro graphics card range which deals with professional users, with this; they can bring the ever-increasing technology to the consumer market to provide us with the best gaming experience possible.
Today the highly anticipated AMD R9 300 series released to the public. We have here the Sapphire Nitro R9 380 4GB. The R9 380 is advertised to perform at the 1440p resolution, so the 4GB should aid in smoother gameplay at the higher quality settings. The R9 380 is essentially a rebadged R9 285 based on the Tonga GPU. The specifications are near identical apart from the clock speeds, AMD tends to be the masters of the rebadging. Could this be a sign of a degrading company or possibly a hint towards putting more effort into new technologies such as HBM. Let's put our assumptions aside and see if AMD has increased performance, or if Sapphire has improved production to squeeze every last bit of performance out of this card.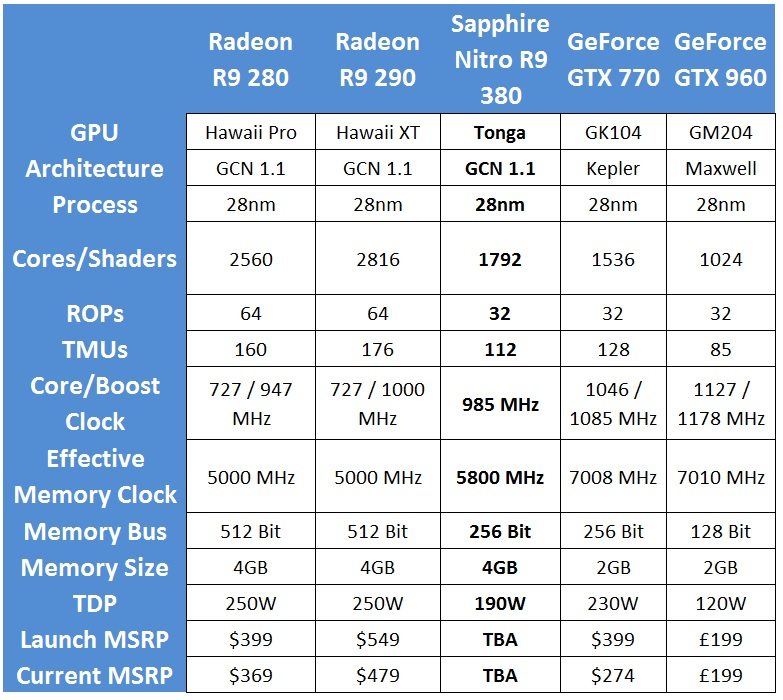 The outer box on this is slightly different from previous designs. A robust box with a small window, allowing you to peek in at a single fan with the 'Nitro' logo.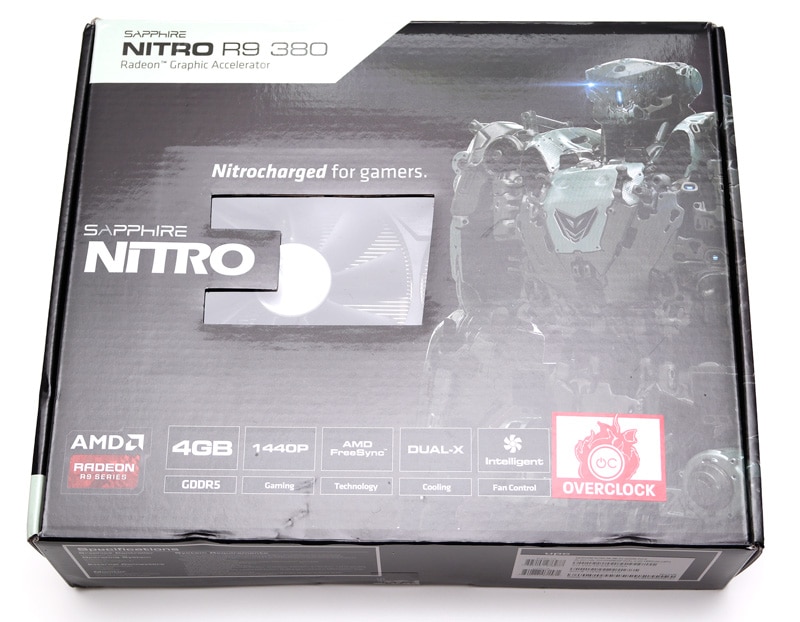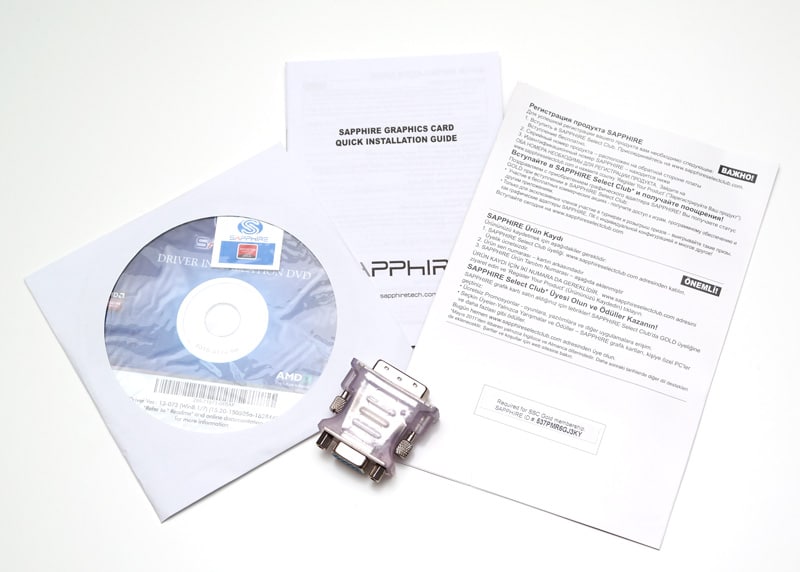 The Nitro cooling shroud is very sleek, a more subtle design compared to previous designs from Sapphire.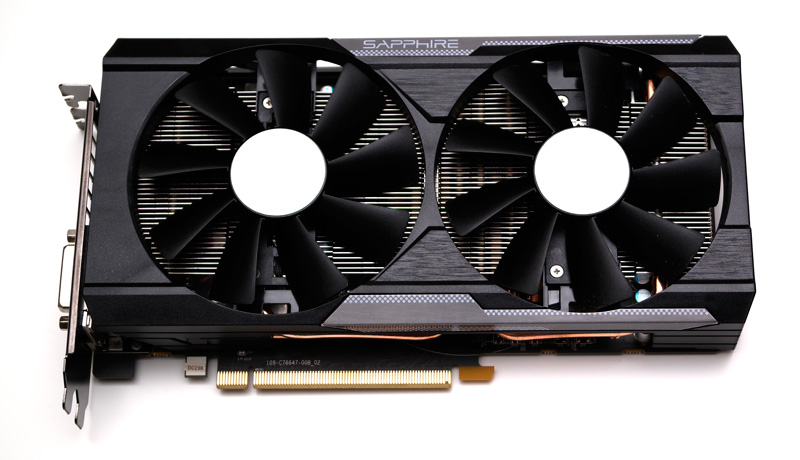 Here we can see how small the PCB compared to the larger R9 290x cards. Sadly no backplate again.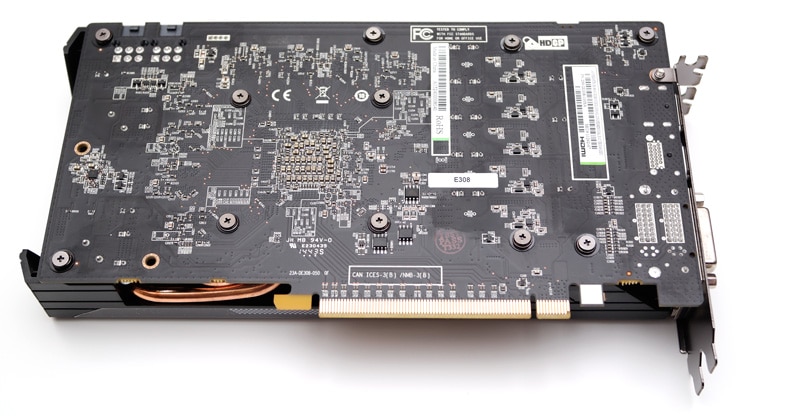 This card draws its power from twin 6-pin PCI power cables.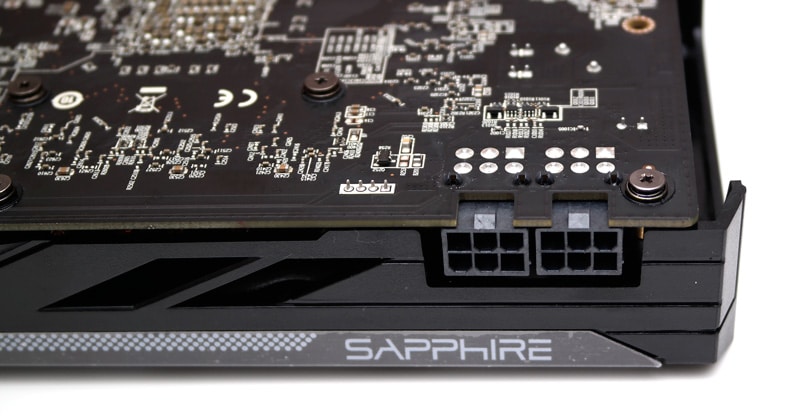 The card features the typical AMD mid-range ports. 1x DVI, 1x HDMI and 1x DisplayPort.