Sapphire R9 270 Dual-X 2GB Graphics Card Review
---
---
---
Ryan Martin / 9 years ago
Introduction
---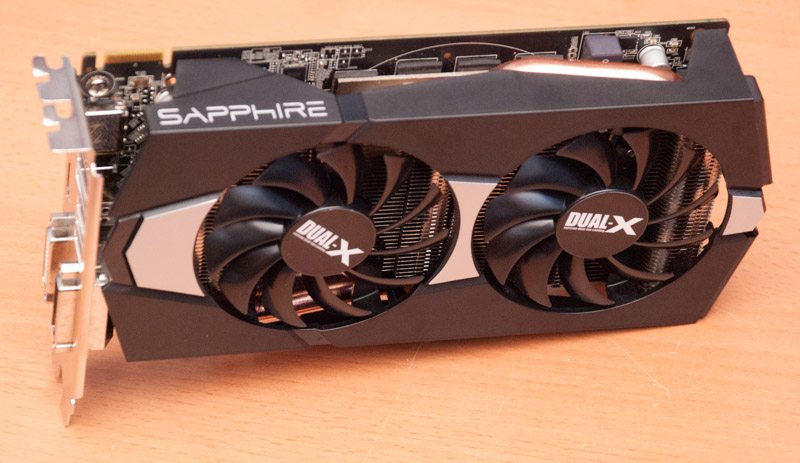 AMD's R9 270 graphics card is arguably the single most important GPU release of this year from AMD. It offers a never before seen level of performance at its $179 price point, more or less totally beating Nvidia's GTX 660 – especially when overclocking comes into play. The reason it is so important is because, despite all the media hype, the sub $200 price point is where the vast majority of graphics cards are bought – the R9 270 is going to be very important for AMD's competitiveness.Today we have another one of those important R9 270 GPUs and the one we have is from renowned AMD partner Sapphire Technology. This is only the second AMD R9 270 to come through the doors here at eTeknix, for those who follow our reviews you may have already read the launch-day review of the ASUS R9 270 Direct CU II OC graphics card we produced. Sapphire's R9 270 variant is quite different to the ASUS model we reviewed in that this will be hitting the UK shelves at £135, 10% less than the ASUS model which fetches £150. That said we can see what Sapphire are doing – producing a super-aggressively priced R9 270 to target the masses. Yet this graphics card doesn't skimp on a lot because for its highly affordable pricing you still get a custom cooler and a factory overclock of 945MHz core, up from 925MHz stock.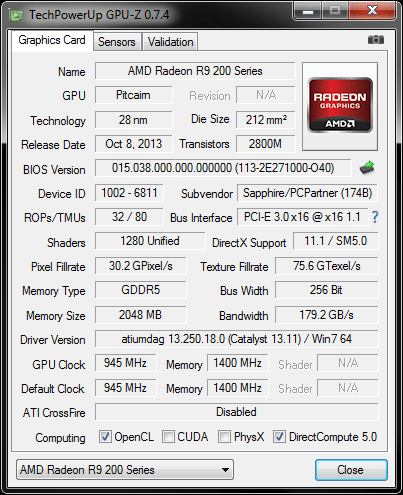 The front of the box points out all the key features like: 2GB of GDDR5, the fact its overclocked and the use of the Dual-X cooling solution, it also says it includes a 1.8m HDMI cable which is nice because most graphics card vendors only give you a cheap DVI-VGA adapter for a card of this price point.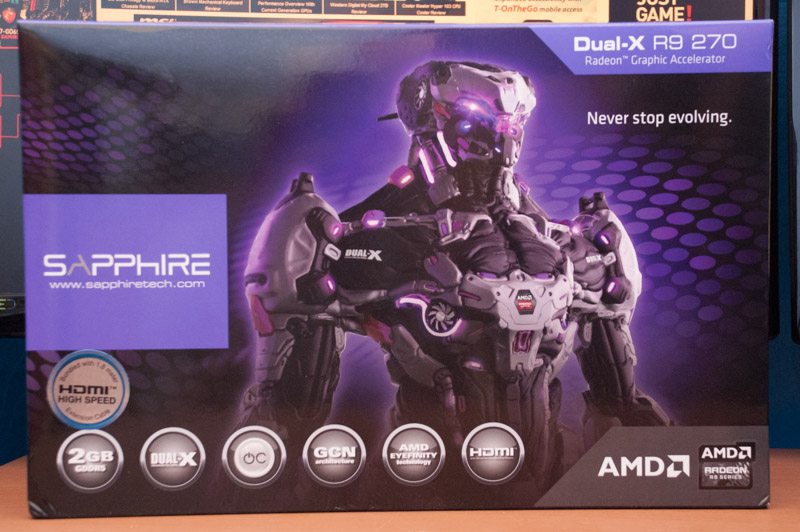 The back of the box gives you more details on some of the product's key features. As always we encourage you to check out the official product page if you're interested in finding out more.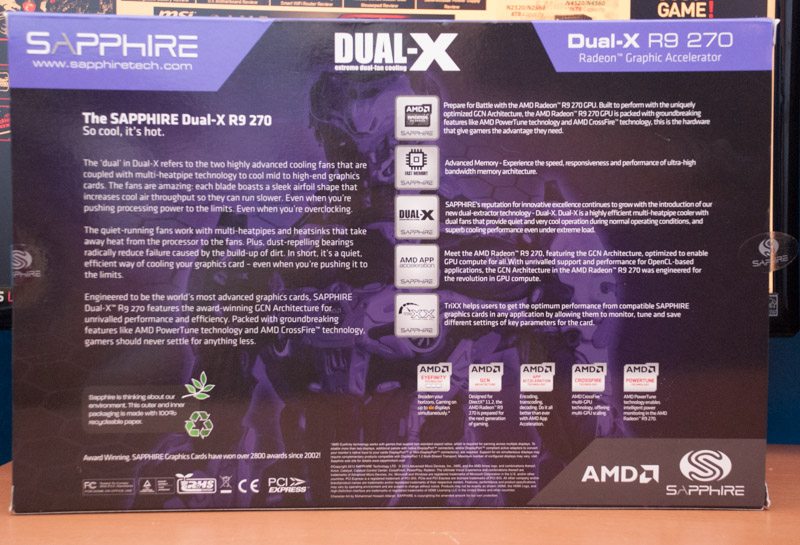 Included with the Sapphire R9 270 Dual-X is a 1.8m HDMI 1.4a cable, molex to 6 pin adapter, CrossFire bridge, Sapphire sticker, DVI to VGA adapter, driver CD, warranty statement, quick start guide and a Sapphire product registration document.