Sapphire R9 285 2GB ITX Compact OC Edition Graphics Card Review
---
---
---
Ryan Martin / 9 years ago
Introduction
---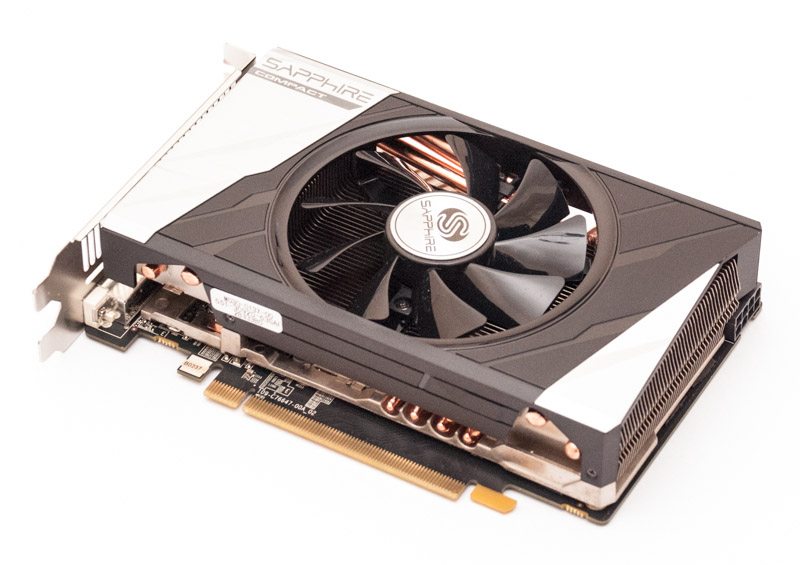 The popularity of compact graphics cards for small form factor systems has risen in recent years. This is mainly due to AMD and Nvidia making great strides in power and thermal efficiency which allows for more performance in smaller packages. The fact mini-ITX and micro-ATX cases have been popularised by a swath of releases from BitFenix, Corsair, Cooler Master and others also helped this trend. Before the release of Tonga AMD's R9 270X was the fastest mini-ITX sized graphics card available while Nvidia's GTX 760 was their fastest. With Tonga that's set to change as we can now find much more AMD performance – in fact the R9 285 outpaces the GTX 760 so we should have a new mini-ITX graphics card winner on our hands. Sapphire's ITX Compact OC Edition R9 285 is designed with small form factor users in mind measuring in at just 17.5 cm long yet still featuring a fully fledged R9 285 GPU with a 10 MHz factory overclock – not much but proof that Sapphire's cooling solution has what it takes. Let's take a detailed look at the key specifications:
Specifications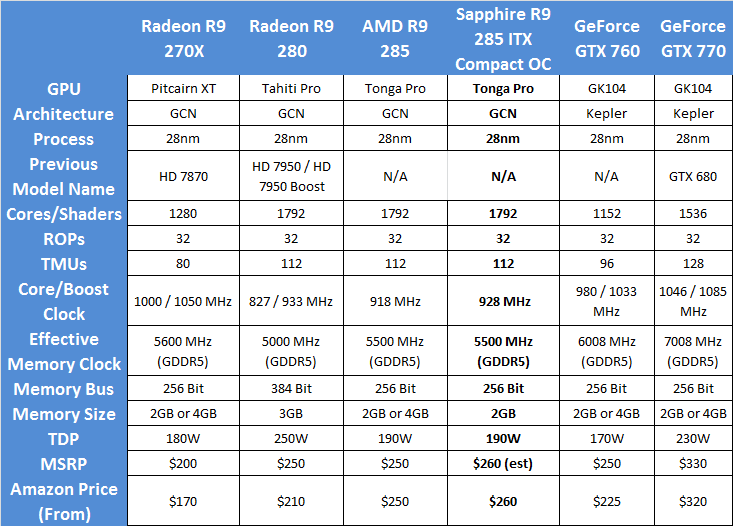 Packaging and Accessories
Sapphire's packaging has one of their typical dramatic looking robotic characters at the front. Sapphire have opted for a UEFI BIOS and legacy BIOS with this product, you can pick which suits you best.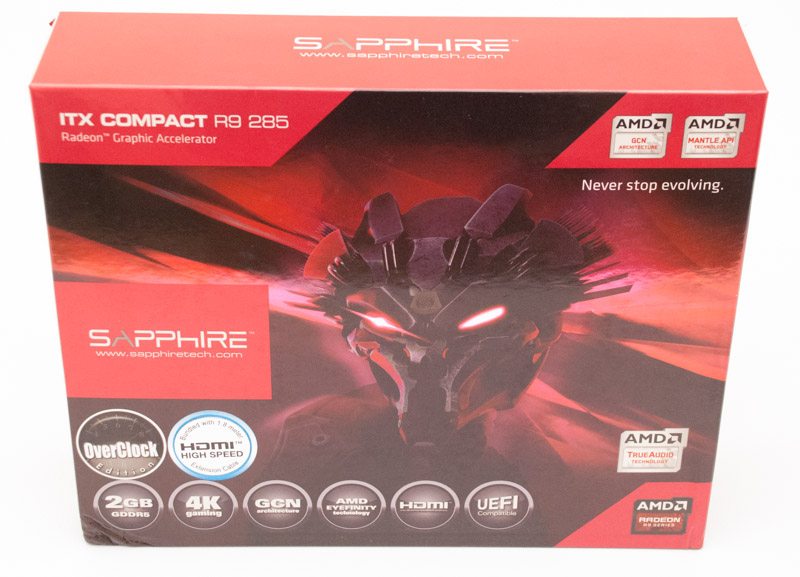 Around the back Sapphire detail some of the key features of the product, most of which are AMD specifics like TrueAudio support and GCN architecture.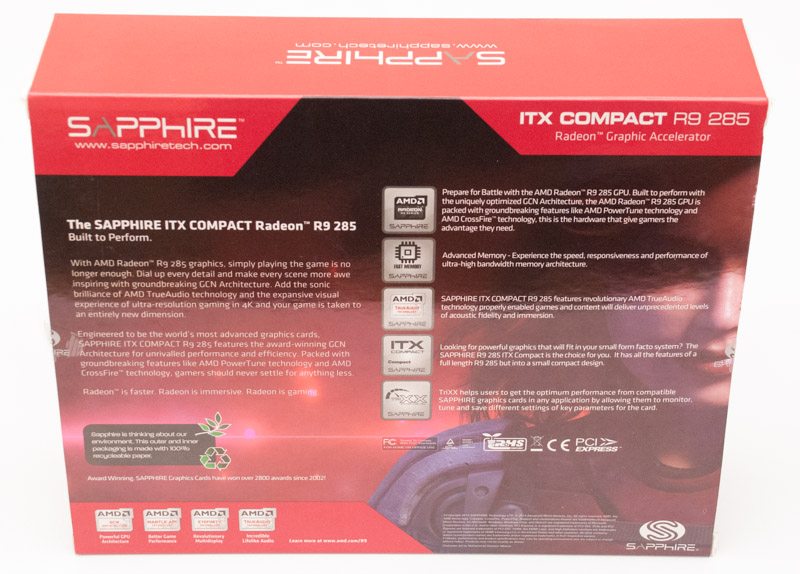 The accessory pack is fairly chunky by Sapphire's normal standards. They include a variety of documentation, a driver/utility CD and a mousemat.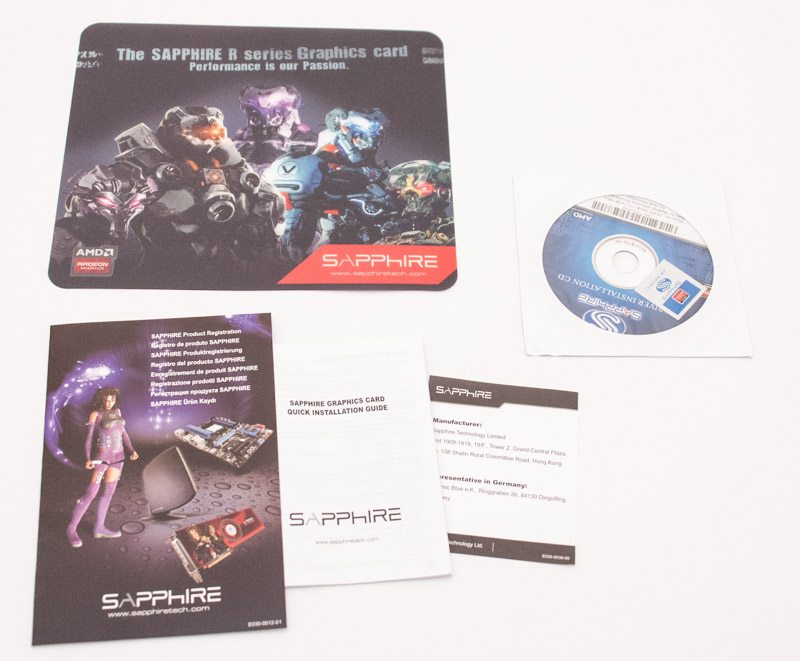 Sapphire also provide a 1.8m HDMI cable, a mini DisplayPort to full sized DisplayPort adapter, a DVI to VGA adapter and a dual 6 pin to 8 pin adapter.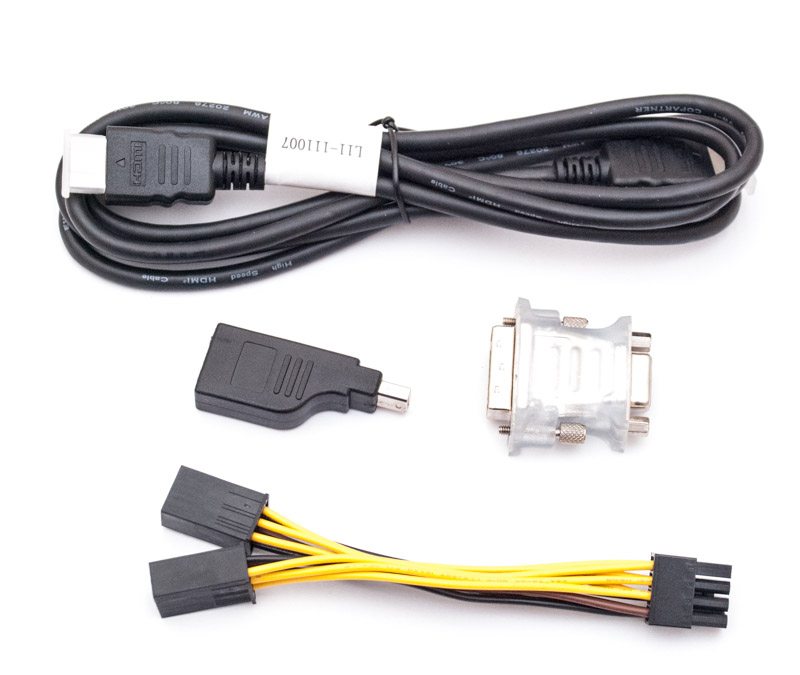 Now let's move onto the card itself!