Sapphire R9 290X Tri-X 8GB CrossFireX Review
---
---
---
Rikki Wright / 8 years ago
Introduction
---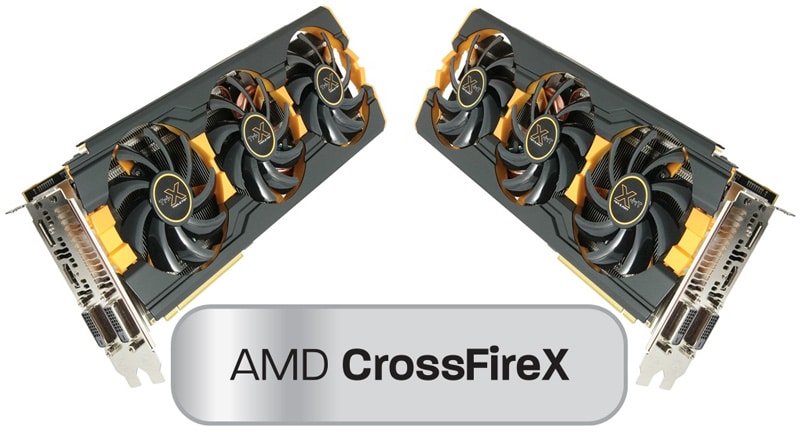 Here at eTeknix, we strive to give the consumer the best possible advice in every aspect of technology. Today is no different, as we have a pair of Sapphire's amazing R9 290x 8GB Tri-x edition graphics cards to combine together for some CrossFireX action. The dedicated review for this graphics card can be found here. When striving for the best results, it is favourable to test 2 of the same models to allow for no variation in any clock speeds or variations in any integrated components, so today we should see some excellent results.
In the dedicated review, this graphics card has more than enough power to play most games at 4K resolution at 60FPS, faltering slightly in the more demanding Metro Last Light.
We inserted both graphics cards onto our Core i7 5820K and X99-based test system, ensuring adequate spacing for optimum cooling and that both have access to sufficient PCI-e bandwidth for CrossFire operation.
The typical 'hot spot' when arranging a CrossFire or SLI configuration is the closest graphics card to the processor, due to both of these cards being equipped with the Tri-x cooler, positioning isn't an issue.
As these graphics cards have been subject to Sapphires treatment, they have slightly higher clock speeds than a reference model, but as these are both the same cards, there should be little to no variation in clock speeds; this will result in maximum gains during testing.