Sapphire Tri-x Radeon R9 290x 8GB Graphics Card Review
---
---
---
Rikki Wright / 8 years ago
Introduction
---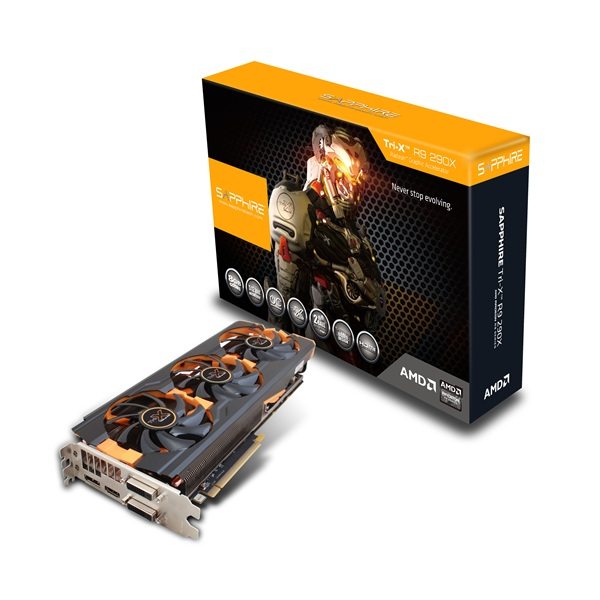 The AMD R9 200 range has been with us now for around 18 months, much longer than a normal graphics card range. AMD produced some very high-quality products here that allowed them to initially beat NVIDIA offerings and lately just fall short with the release of the GeForce GTX 900 range. To counteract this, AMD have recently cut the prices of most of its graphics card range and no pose an amazing performance vs price argument. In recent months, 4K gaming has boomed and most consumers are noticing a lacking performance at this resolution due to a shortage of VRAM. In most cases, most general games use below this amount, but some niche games, such as 'modded' Skyrim and GTA IV use around 6GB. To counteract this, AMD has allowed its sub-vendors to add an additional 4GB of VRAM to its R9 290x range, revealing the highest single core VRAM card to date.
Today we have the Sapphire Tri-x R9 290x 8GB, boasting high overclocks and some amazing features; this card should impress. We've recently had another of Sapphires 8GB offerings, the Sapphire Vapor-X R9 290x 8GB. This graphics card had given us a taste of how useful 8GB of VRAM is and it disappointed us with all of our benchmarking games only using 3.5GB VRAM maximum. This particular model gives us more hope, with newer games being released that hope to break into the 4GB+ realm, such as Middle Earth: Shadow of Mordor and The Evil Within both supposedly requiring 5-7GB. The Tri-x model differs from the Vapor-X model with its different cooling solution, colour scheme and the bundled Tri-x utility software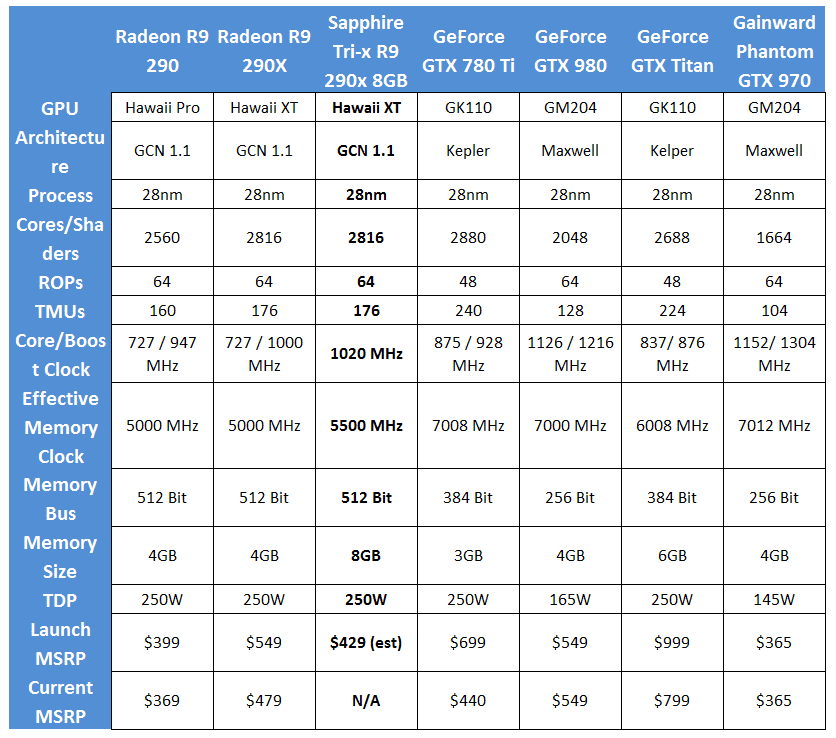 This particular model is priced $479.99  (VX), a very competitive price for an absolutely amazing cooling solution and a tasty factory overclock.
Sapphire follow their standard boxing methods, small bubbles along the bottom outlining key information and a colour scheme to match the graphics card on the inside. The keywords on the box are "Never Stop Evolving" which could be applied to the Vapor-X and Tri-x models in which they are both different variations of one graphics card. The box contains a Sapphire based mouse pad, 1.8m HDMI cable, driver CD, quick install guide contact information and a product registration guide.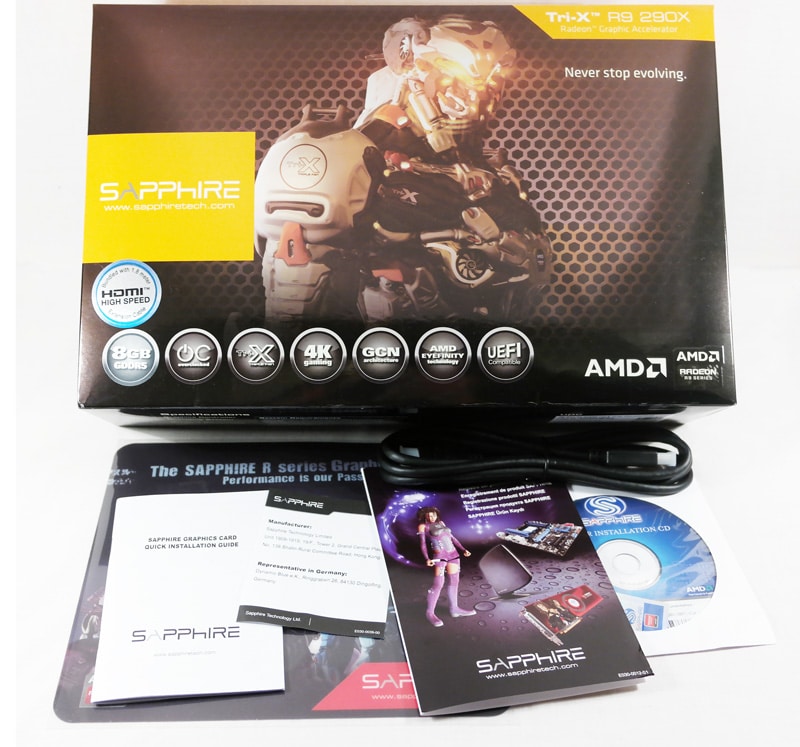 The cooling shroud follows a similar design to that of the Vapor-X model, triple 90mm fans designed to get the best airflow into the heat sink while keep it silent during low load operation.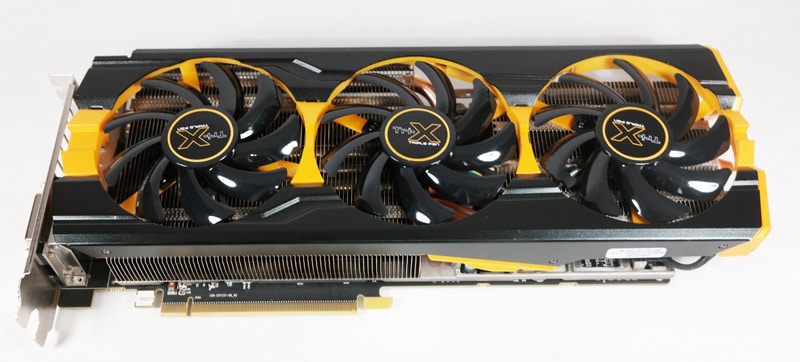 At the far end of the card, we see a honeycomb effect at the end of the shroud, ending it off nicely. We also see 3 of the massive copper heat pipes protruding the end of the heat sink.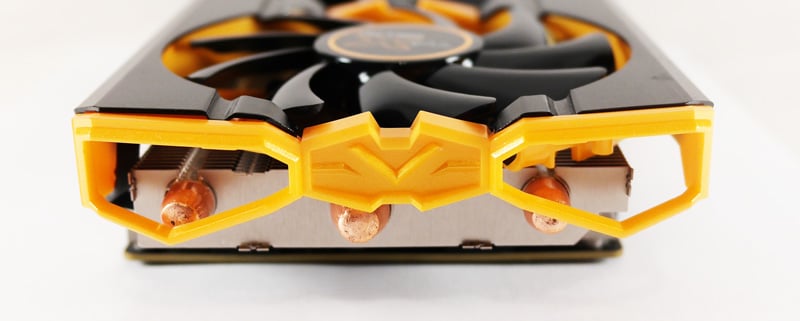 Along the top of the card, business as usual with Sapphire style. Clean crisp edges with a raised brushed metal effect "Sapphire" logo. You can see that this power-hungry card demands 2x 8 pin PCI-e connectors.

Around the back of the card, things get a little disappointing, with such a premium cooling shroud, it would have made sense to use a backplate, even if it was basic, just something to cover the PCB.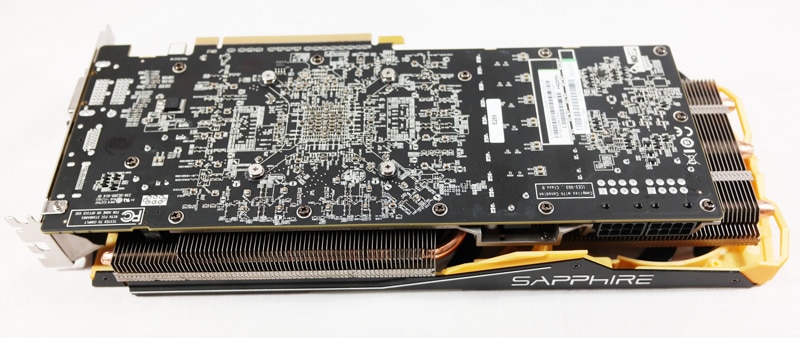 Typical Sapphire style, clean and simple outputs, 2x DVi, 1x DisplayPort and 1x HDMi.