Say Goodbye To SkyDrive And Welcome To OneDrive
---
---
---
Gabriel Roşu / 9 years ago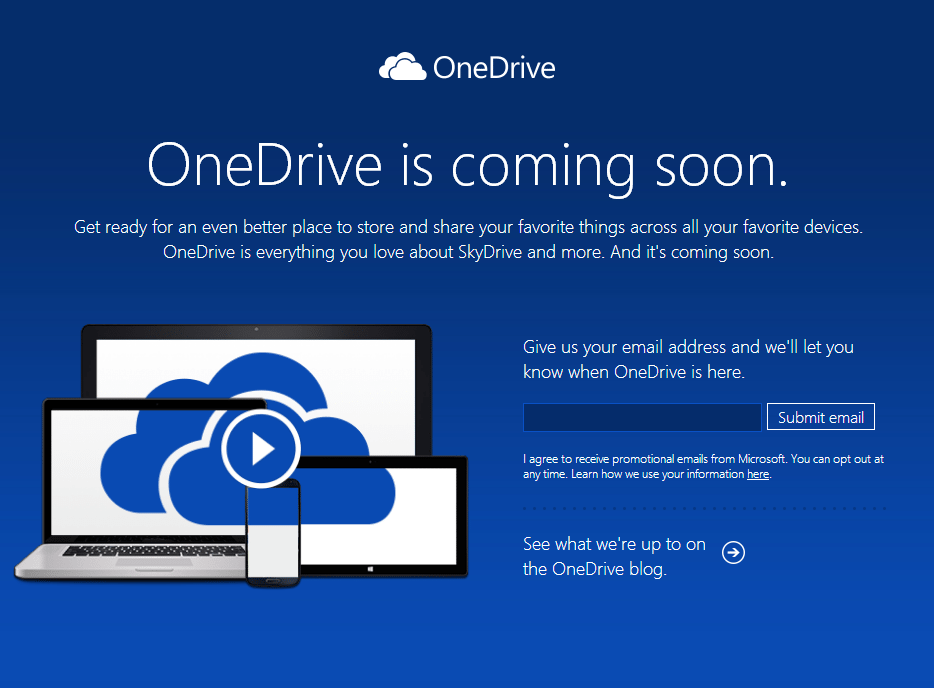 Microsoft is apparently attempting to change the name of their popular cloud storage platform, SkyDrive, to a more 'combined' name, specifically OneDrive. This comes as a response to the dispute lost back in July when Microsoft lost its trademark right of using "SkyDrive" to UK British Sky Boradcast.
The change is set to occur sometime in the following weeks, however no official launch date has been revealed. Microsoft is reportedly going to move all current SkyDrive and Skydrive Pro accounts, along with their user data, over to the OneDrive database once the platform is finished. We just have to hope nothing goes 'wrong' and people start losing data from their accounts. As previous migrations from various companies went in the past, it is also recommended to save any important data on your SkyDrive accounts in other places as well to avoid any 'unwanted' incidents.
Besides the trademark change, Microsoft is reportedly going to add some new features to the upcoming platform: "Get ready for an even better place to store and share your favorite things across all your favourite devices," as it states on the developing OneDrive page. However, getting excited about new features at this point is probably useless, since Microsoft is known for their 'new' features being just refreshed versions of old ones.
[youtube]http://www.youtube.com/watch?v=e4NsPPUDjyU[/youtube]
But if indeed new features are coming to OneDrive, it will most probably be photo and video sharing, as Microsoft's promo video points out. The concept and vision of OneDrive is fairly simple, one place for everything you want to save, either music, video, photos or files, all in 'One' place, one 'Drive'.
"One place for all of your photos and videos. One place for all of your documents. One place that is seamlessly connected across all the devices you use. You want OneDrive for everything in your life." as the OneDrive blog states.
Thank you PC World for providing us with this information
Image and video courtesy of PC World