Scuf Gaming 4PS Professional PlayStation 4 Controller Review
---
---
---
Peter Donnell / 8 years ago
Introduction
---
It has been a few years since we reviewed a product from Scuf. We last saw their Scuf Xbox 360 Controller, which was pretty amazing, but let's be honest, it's a little out of date now and with new-er consoles already on the market, we figured we'd take a look at something a little more modern. We have in the eTeknix office today, the Scuf Gaming 4PS, a heavily modded PlayStation 4 controller designed for the competitive gamer, be that a pro gaer, or someone who just likes to give their friends a good thrashing.
I'm really looking forward to testing this, I loved the last Scuf controller we tested, so I have high hopes for this new one, so let's just jump right in and take a look at what you get for your money.
Please note that Scuf controllers are customizable to a great extent, the design and features of this controller were pre-picked by ourselves to represent a typical Scuf controller, while also showing all the available options you may want on your own. The controllers aren't cheap, as this is a stock controller, extra hardware, time taken by a skilled craftsman to create the controller and a few extra bonuses. However, you know the saying "you get what you pay for".
Our controller came with an added surprise, the Scuf Gaming Player's Pack. Think of it like an add-on accessory kit of bonus goodies, because that's exactly what it is. The controller box is nicely designed, a far cry from the box that the old Scuf controller came in!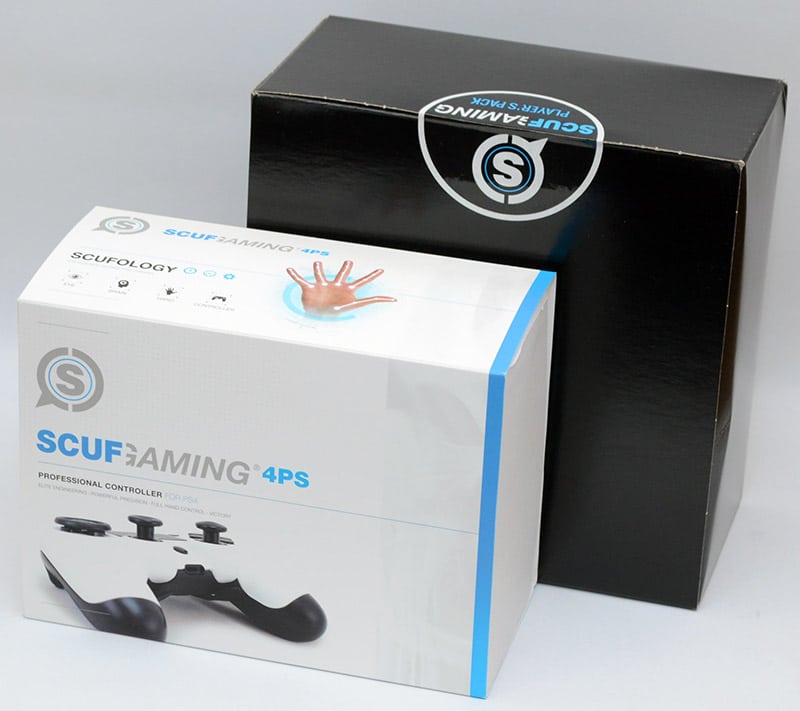 Inside the box, you'll find a quick run down of the features, such as the extra grips, custom handles, precision thumbsticks and more.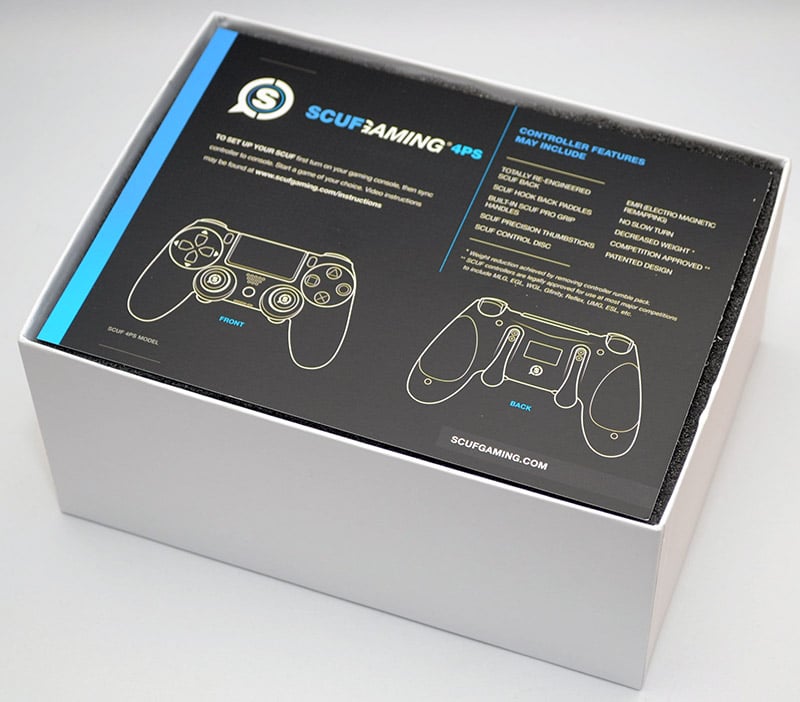 Under that, you'll find the controller is carefully protected in a custom cut foam padding; an expensive controller deserves good packaging.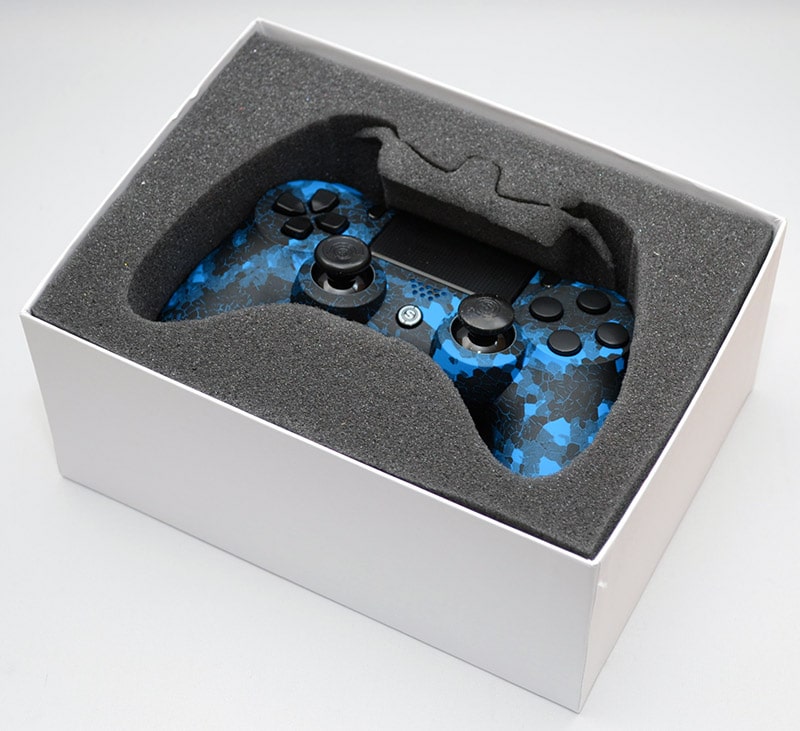 In the bottom of the box, I found some Scuf Fangs, these stick onto the rear triggers for extra reach and there's also a clip/strap.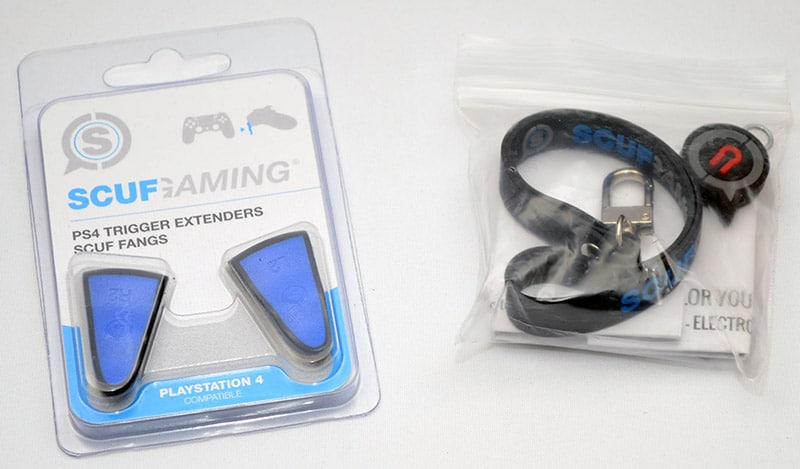 Frist impressions of the controller are extremely promising and its design is very unique; no doubt about that. The blue digital camo appearance looks stunning and also has a light grip texture to it that feels very comfortable to the touch, especially compared to the standard plastic feel of the stock controller.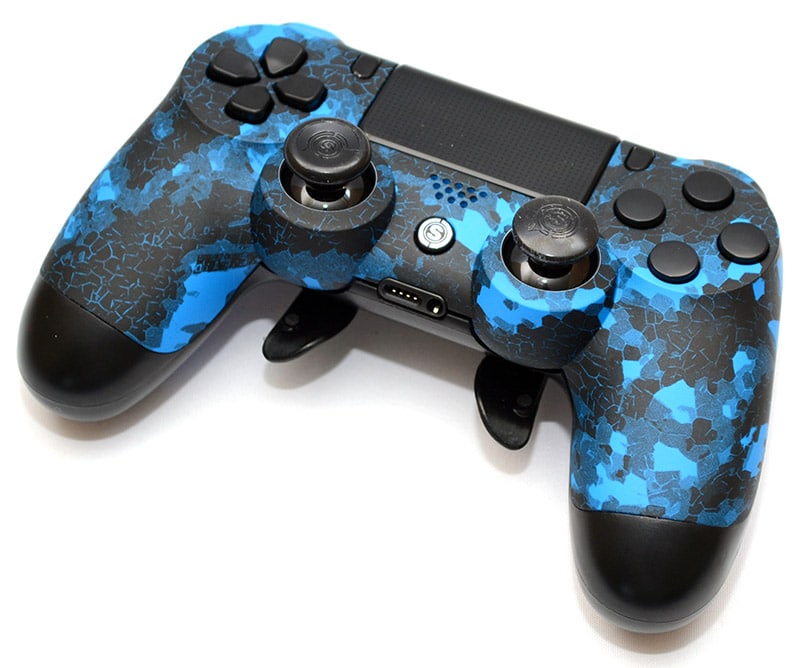 Here you can see how the design is printed onto the top part of the controller, not the bottom. All the standard stuff is still here too, so you'll find your headset connectors located on the bottom edge.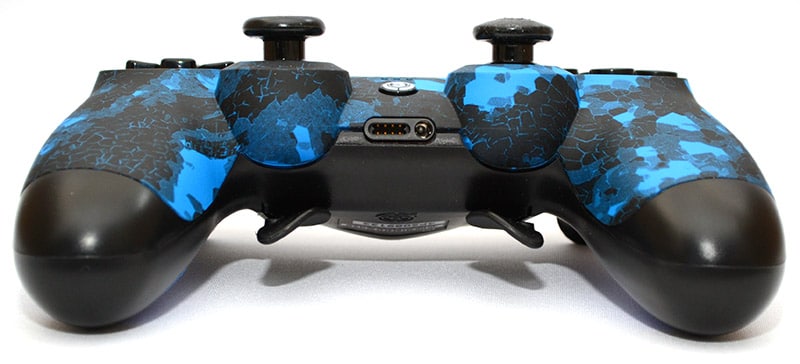 There's an extra grip on the left and right bottom sides of the controller.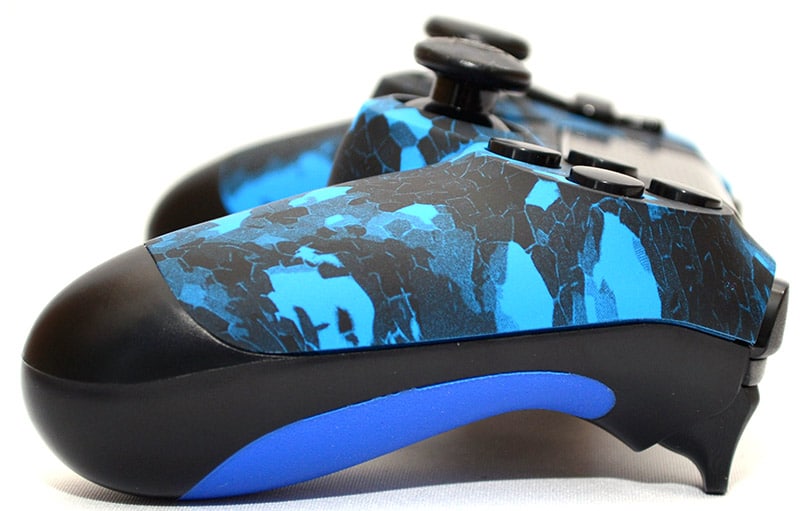 Things are pretty standard around the back.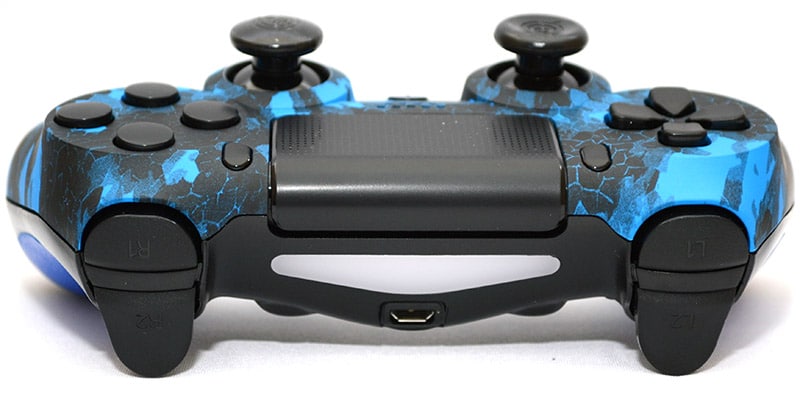 On the underside, there are some major changes going on. First we've got those very tough rubber grips on the back, so there's virtually no chance of this thing slipping from your grip. Then, of course, the Scuf Pro paddles on the back. These are customizable on the Scuf website to your favourite button configurations, you could have jump or melee for example, meaning you never have to take your thumbs off the sticks while gaming. The small logo between the paddles can be used to remap the paddles with the EMR feature and the tag that came included in the box.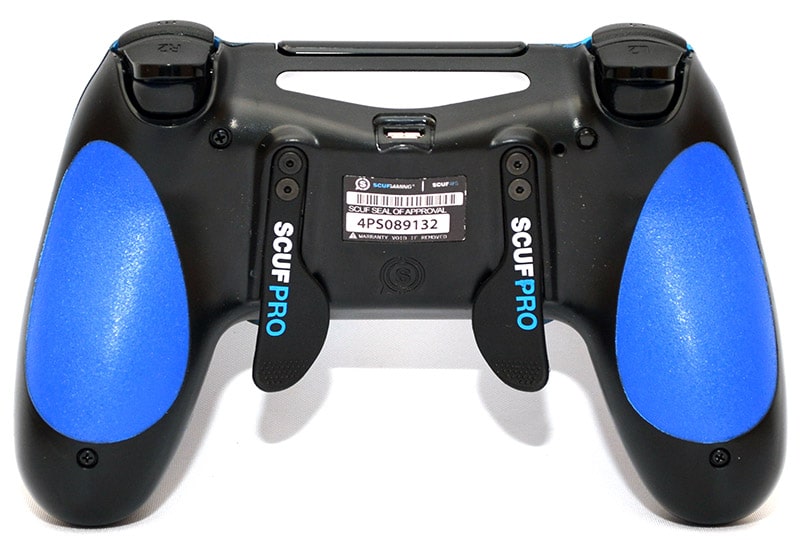 Their custom shape makes them easy to control and they sit comfortably behind your finger tips.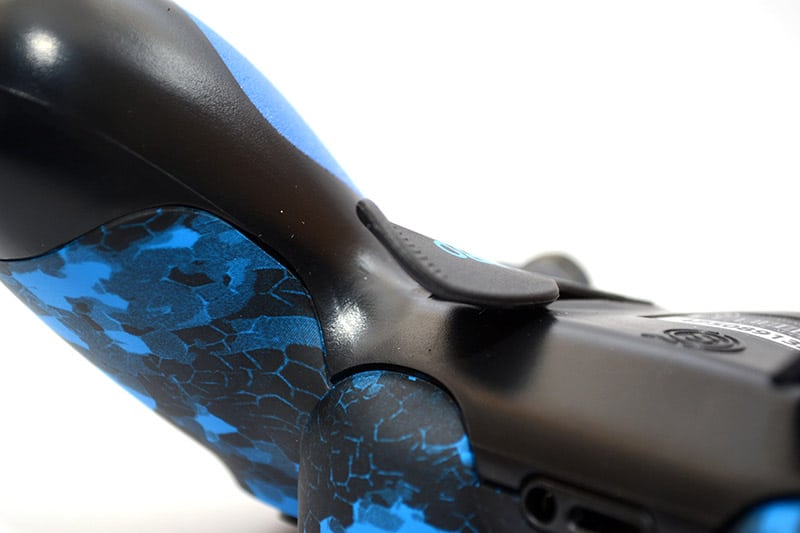 There's also a little grip texture on their tips, adding even more control and stability to the extra buttons.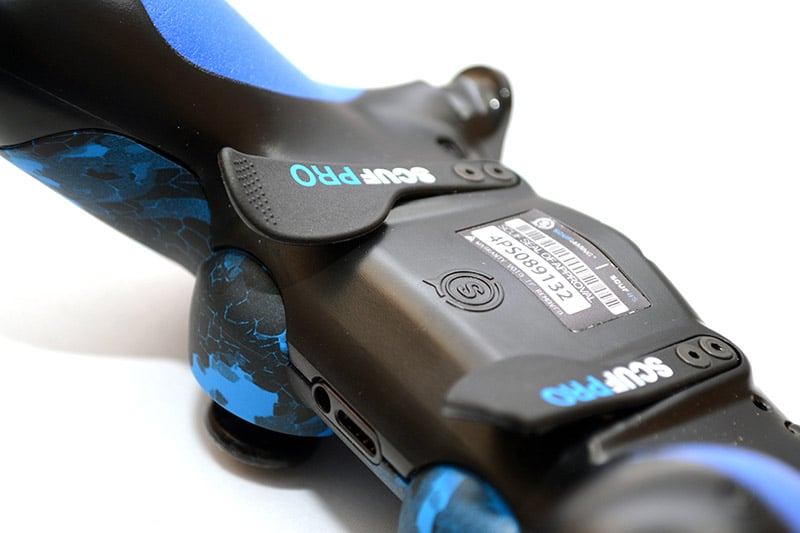 There are a few stick configurations available from Scuf, we've gone for a Concave long on the left and a Dome Long on the right. You can also choose to keep the stock sticks if you want, or short, medium and long stem versions of the two types we have installed here. We've also gone for the all black buttons, which look pretty slick.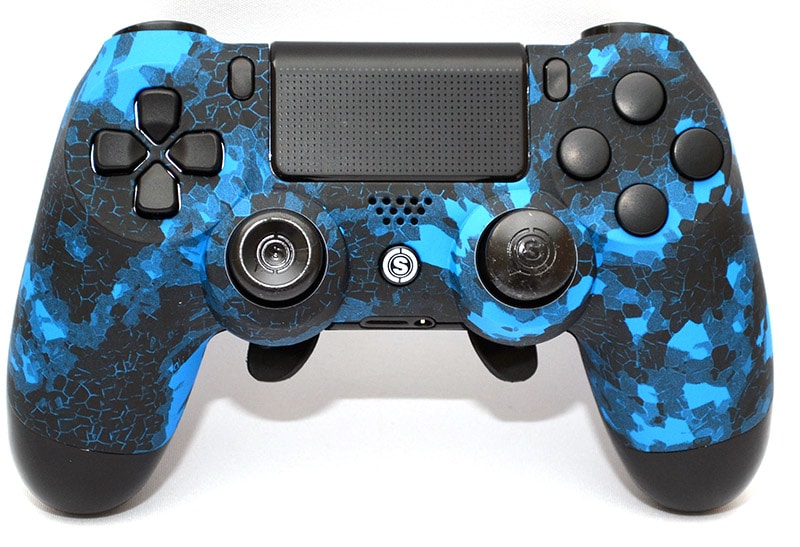 Both sticks are really nice quality, feel stunning and really smooth to control.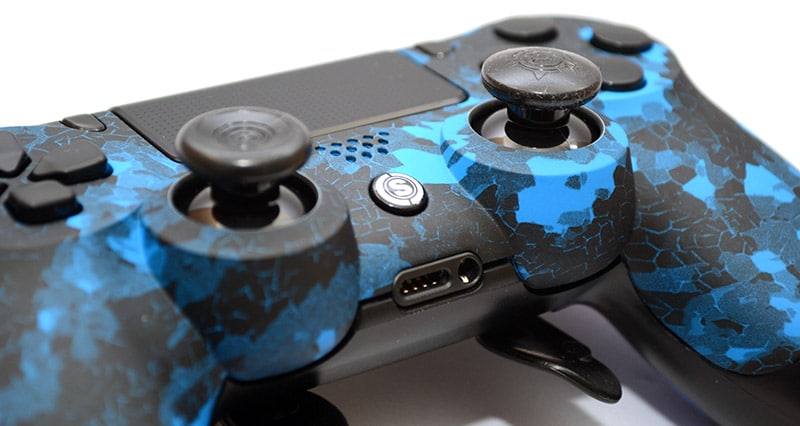 So what about that extra box of goodies we received? In that, you'll find a new cable, carry case, nd a tube of Gamer Grip.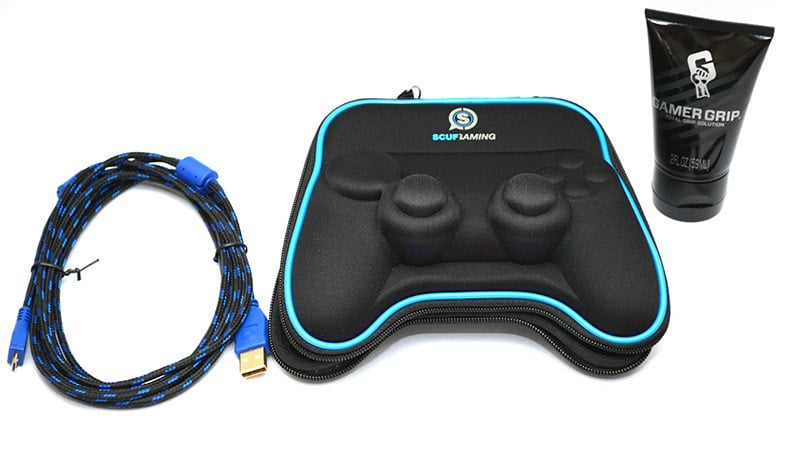 the cable is of a very high quality, with a thick braiding, durable connectors and it's nice and long at 10ft, perfect for those who like to sit back from their system.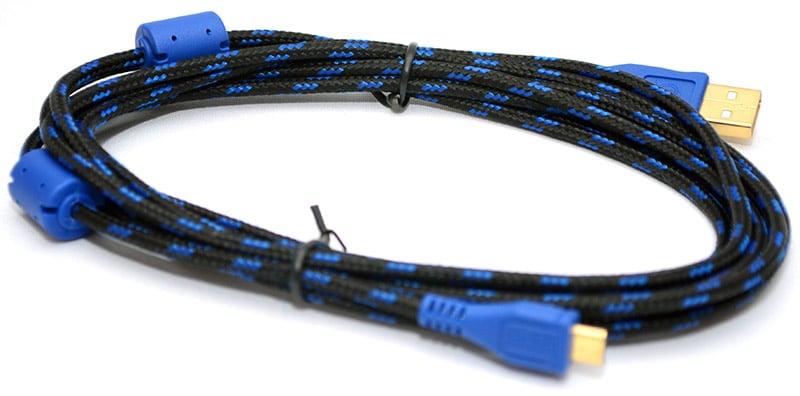 Gamer Grip is an interesting extra, it's antiperspirant for your hands! I don't suffer from sweaty hands while gaming, so this isn't much use to me, but I know people who do and it certainly couldn't hurt to have it in your gaming tool kit.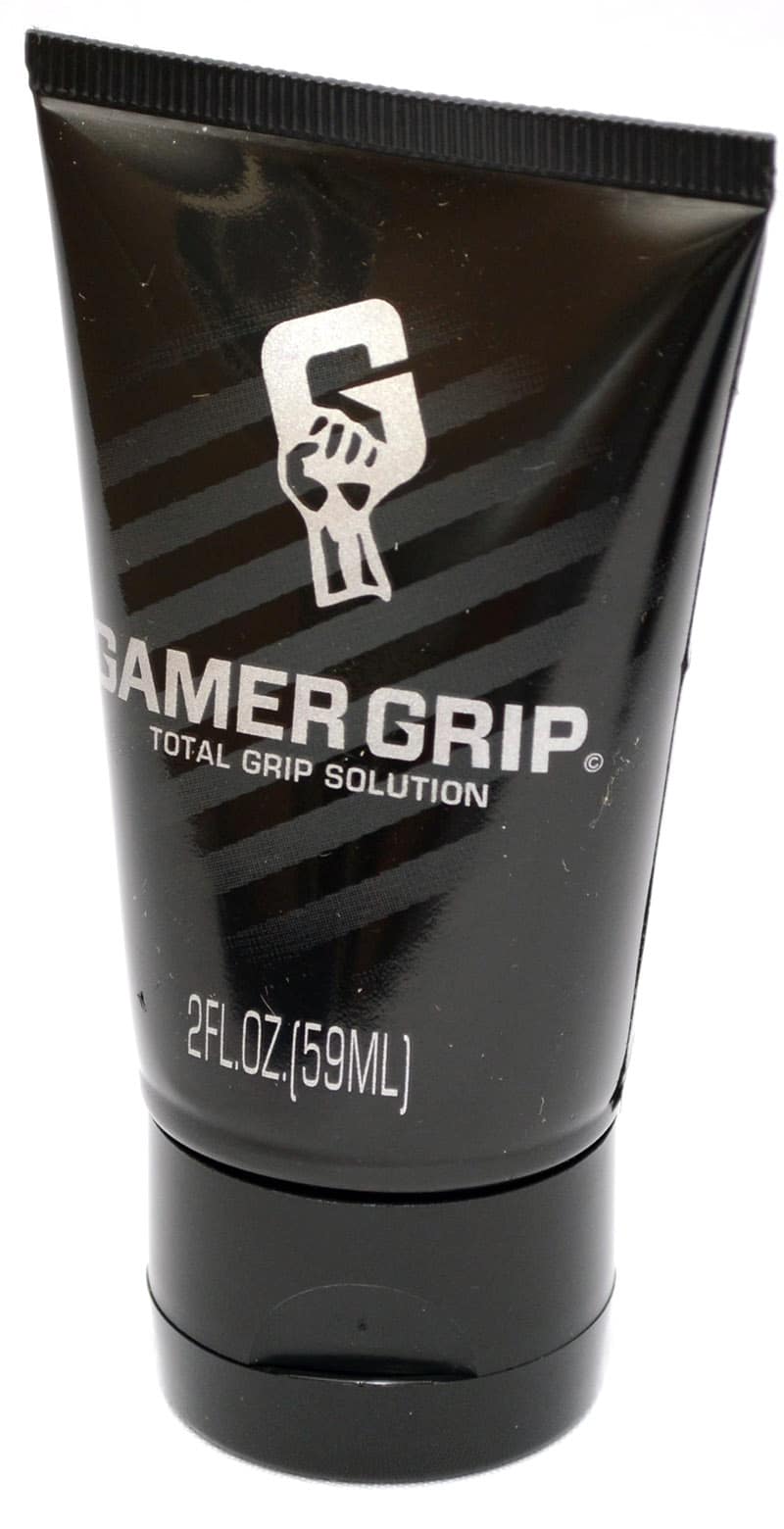 The carry case is stunning, perfectly crafted to fit the 4PS controller and keep all the buttons nice and safe.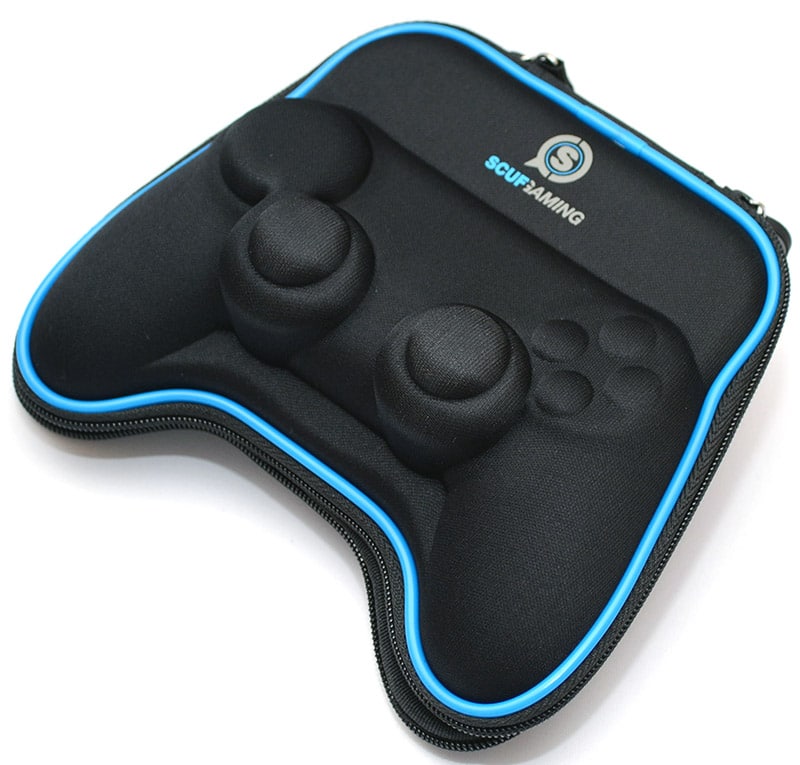 The custom shape provides a snug house for your new premium grade (and priced) controller.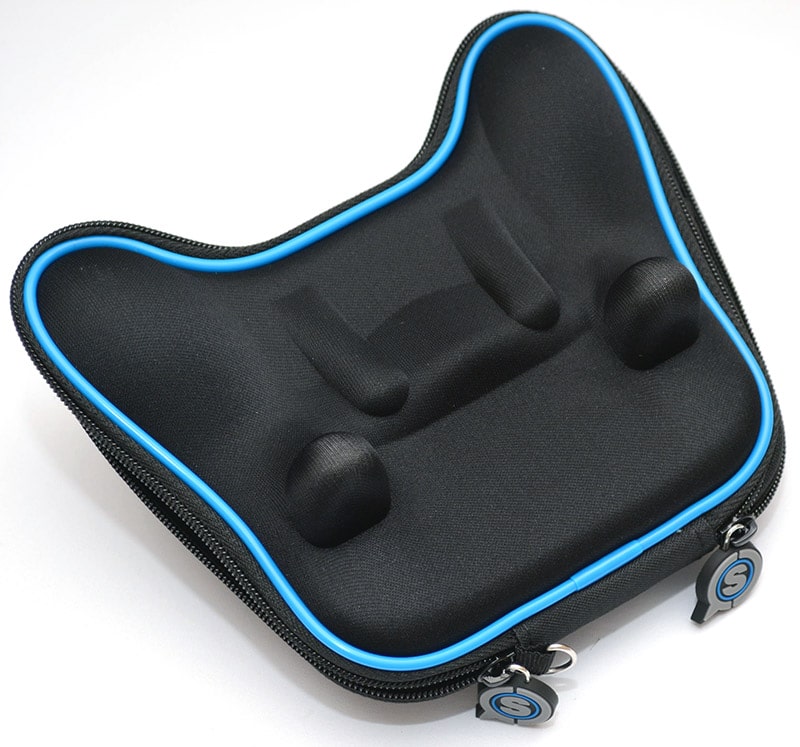 The soft interior should also help protect against scratches.