Seagate FireCuda 2TB 2.5″ SSHD Review
---
---
---
Bohs Hansen / 7 years ago
Introduction
---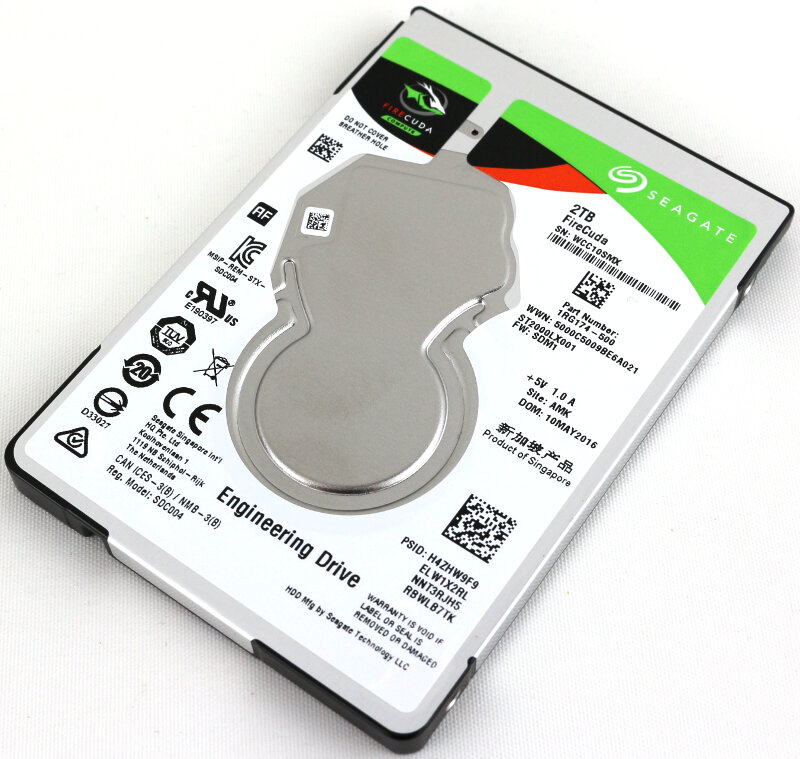 Sometimes you want the fast boot times that solid state drives have to offer and other times you want the large capacity for a low price that hard disk drives have to offer. But what if you want both and you want it in a single drive? Then you need a drive like the Seagate FireCuda 2TB Solid State Hybrid Drive (SSHD) that I'm reviewing today.
Whether you build a system on a budget or don't need the full speed abilities of a solid state drive, an SSHD is a great option. It combines a traditional hard disk drive with the latest NAND flash technology. The flash modules, in combination with the intelligent firmware, caches your most used files and thereby increases the access speed and times to those. One of the places you'll really notice the difference in comparison with a normal HDD is at the Windows boot-up times.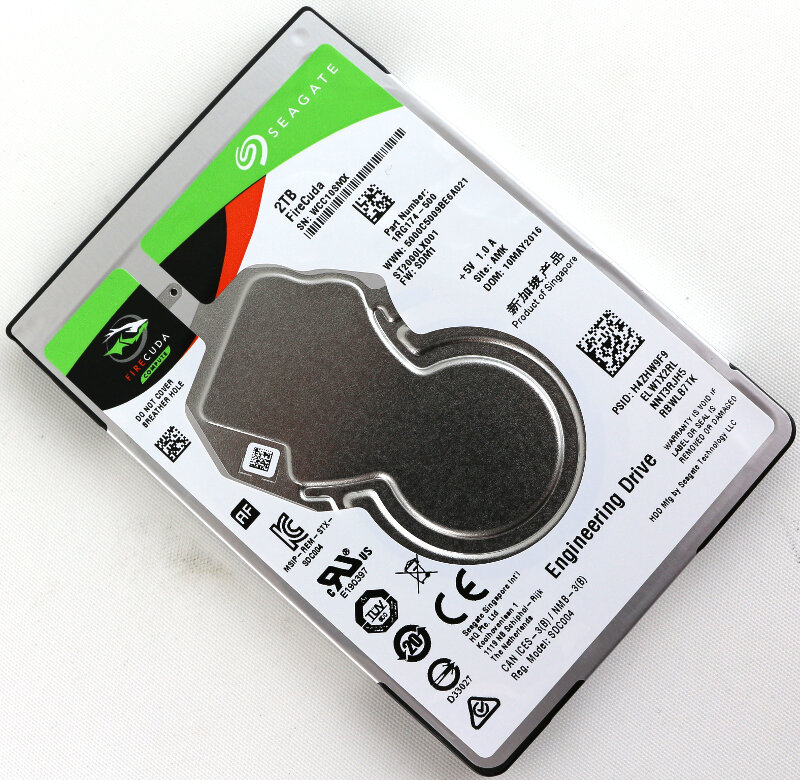 One of the places you'll really notice the difference in comparison with a normal HDD is at the Windows boot-up times. An SSHD can't beat an SSD, but it can come close and it is far ahead of mechanical drives. Games will load up to 140% faster than a 2.5″ drive and 50% faster than a 7200 RPM 3.5″ drive. Applications will load up to 450%/300% faster while the Windows 7 boot time will increase up to 35%/25%. That is a great performance increase for very little extra money.
The built-in NAND memory isn't the only part that helps this drive perform so well. Seagate added the Multi-Tier Caching Technology (MTC) that enhances the performance by using NAND flash, DRAM, and media caching technologies. The Adaptive Memory technology identifies frequently accessed data and thereby decreases the application loading time as well as increasing the drive's life.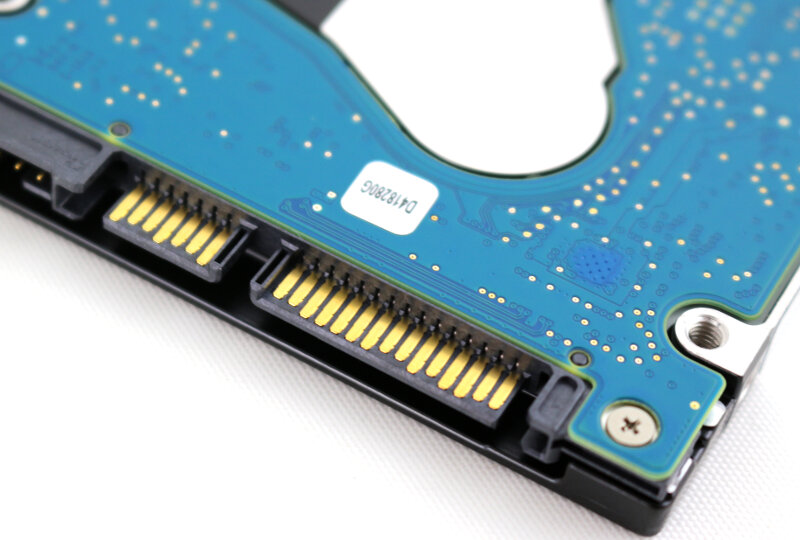 The one downside in comparison to SSDs is that normal file transfers aren't any faster than they are on a mechanical drive. So an SSHD is for those who use their computer for gaming, office work, media playback, and web browsing and don't move too many files around on the local system.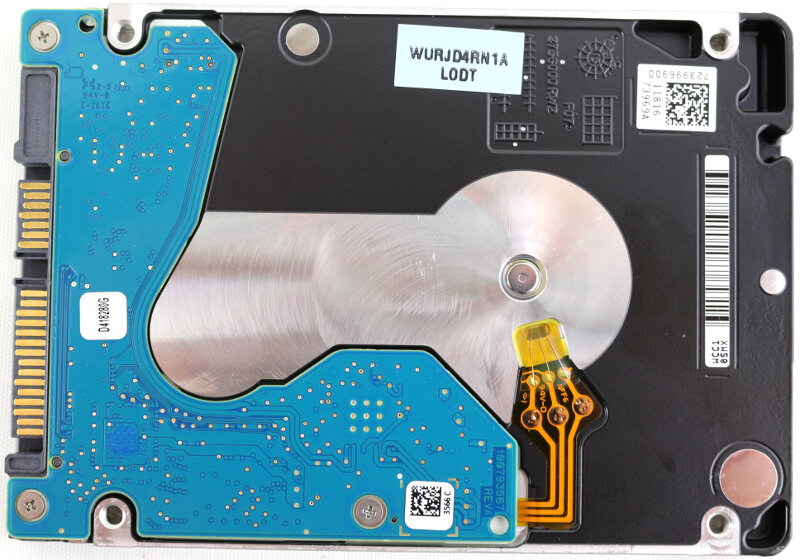 With 2TB capacity, there's plenty of space to install most of your game library, if not all, and not need to worry about deleting a game in order to install another – the problem that people with small SSDs have. If a game takes up 25GB, then you're able to store 40 games on this drive at one time. The 7mm height of the FireCuda 2.5″ drive also makes it highly compatible. The size will fit pretty much any system.

The 2.5″ form factor with a 7mm height makes the drive perfect for portable systems too, and that's not the only reason. The drive features Green Hybrid that reduces the device's power consumption. That in return extends the users battery time on those systems. It only consumes 1.7W during reading and 1.8W during write operations. In idle mode, the power consumption drops to 0.5W.
Durability is an important factor when it comes to storage. The Seagate FireCuda 2TB SSD is backed by an industry leading 5-year warranty, and it is rated for 600,000 load/unload cycles.
Feature Highlights
Flash-accelerated technology
Up to 2TB capacity (500GB and 1TB options are also available)
Green Hybrid feature
Multi-tier Caching Technology
Adaptive Memory
5-Year Warranty
Specifications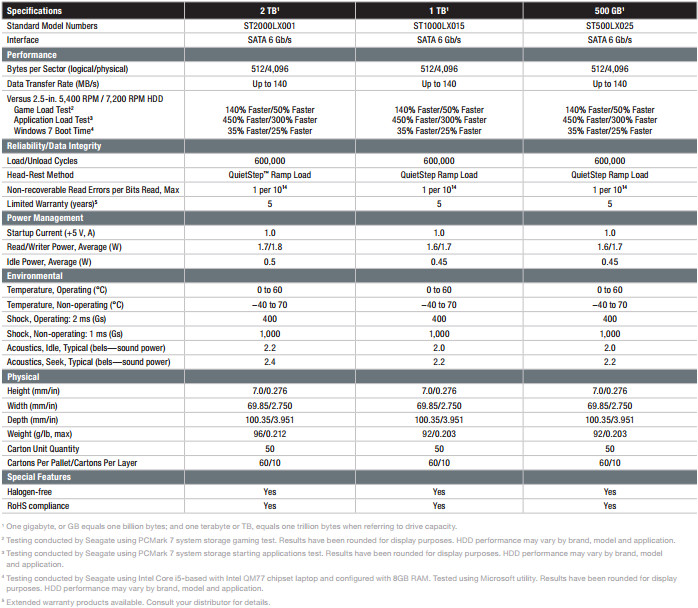 Packaging and Accessories
I received an OEM version of the drive, so there really isn't any packaging to speak of. The drive is well secured inside an antistatic bag and that's it.