Seagate Horizon Forbidden West Limited Edition Game Drive Review
---
---
---
Peter Donnell / 1 year ago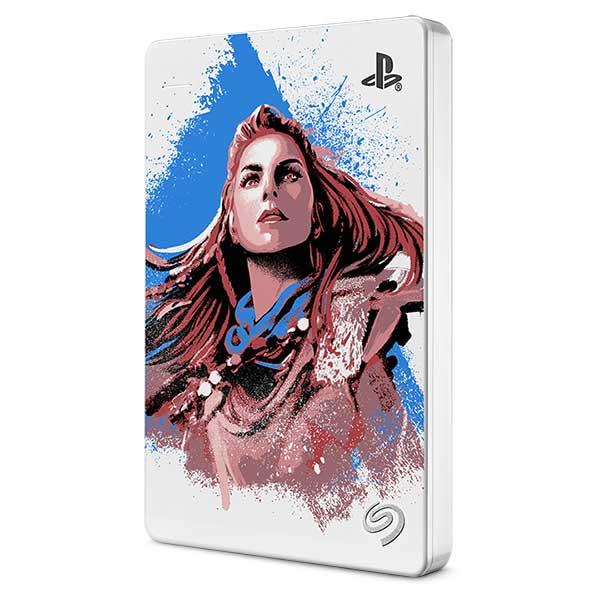 Seagate is one of the biggest and best in the business for storage hardware. In fact, there's a good chance you've owned at least one (if not a lot more) of their storage products over the years! While their game drives are nothing new, having released them with themes such as Halo, or more recently, their stunning Beskar drives for Mandolorian fans. However, this latest one may be their coolest looking one yet, with a limited edition Horizon Forbidden West drive that'll be available in either 2TB (STLM2000200) or 5TB (STLM5000200) variants. I have the 2TB model in for review today, but I imagine the performance between the two should be fairly similar.
Seagate Horizon Forbidden West Game Drive
The drives are available in two capacities, but both still come in the same 4.47 in x 2.99 in x 0.476in form factor. Not really much bigger than a wallet really. They're just 171 or 257 grams too, so light enough to comfortably travel with one stored in your bag, meaning you can easily take your data with you. The drives are confirmed to work with PlayStation devices and should be ideal for cold storage for PlayStation 5 games, or direct play and storage of PlayStation 4 games. However, these are still very much usable on other devices that accept USB mass storage; PC, Mac, Xbox, your laptop, whatever really.
Features
2TB or 5TB Capacities
4.47 in x 2.99 in x 0.476in
171 g/0.377 lb
18 inch (46 cm) USB 3.0 cable
USB 3.2 Gen 1 Speeds
PS5 Ready (storage)
PS4 Ready (Storage and Direct Play)
What Seagate Had to Say
"Discover new worlds with the officially licensed Horizon Forbidden West Limited Edition Game Drive for PlayStation consoles. Archive PS5 games until you're ready to transfer them to the PS5 internal drive, plus store and play your PS4 games directly from this collectable Game Drive." – Seagate