Seagate IronWolf Pro 10TB NAS HDD Review
---
---
---
Bohs Hansen / 6 years ago
Introduction
---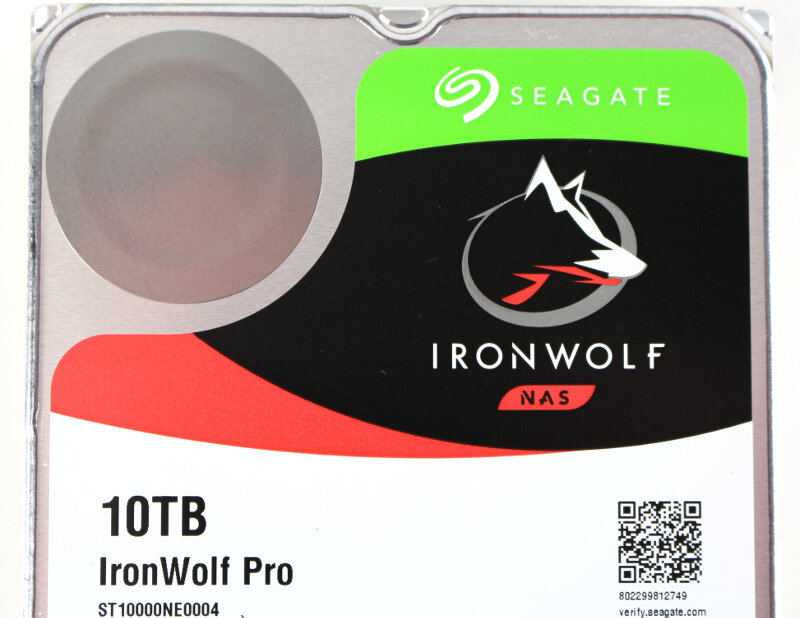 Seagate launched the Guardian series of drives last year and we've already seen both the IronWolf 10TB and the SkyHawk 10TB drives perform awesome in our reviews. Today it is time to take a look at the IronWolf Pro 10TB drive which is the latest entry in this family of large-capacity storage drives. The drives that we previously tested were aimed at-home-use and now we are stepping up to the small and medium businesses with this new Pro drives.
The IronWolf Pro is built to help small to midsized enterprises better manage the massive amounts of data they create and consume as the IronWolf Pro comes with an impressive workload rating of up to 300TB a year. That is a lot of data. Where the consumer drives are designed for use in systems with up to 8 drive bays, the Pro steps that up to double: 16 drive bays. That is up to 160TB raw capacity in a single NAS or server.
"An extension of Seagate's Guardian Series of 10TB hard drives launched in July, the IronWolf Pro gives businesses greater durability and agility to run their heaviest workloads in large, multi-user NAS environments," said Jeff Fochtman, vice president of global marketing at Seagate. "With the added peace of mind of Seagate Rescue, businesses can know their data is safe."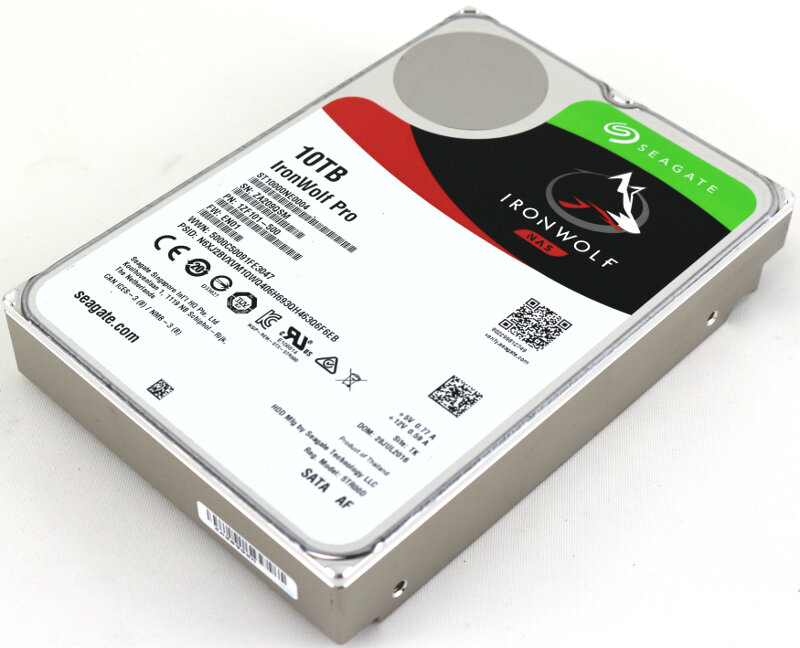 Pure capacity is one thing, but it isn't all. Especially when it comes to enterprises who rely on stability and reliability. That is where the firmware and other technologies come into play. The core for this drive is called AgileArray and it is what makes it great. This includes a NAS-optimised performance for the best-possible user experience as well as health management to safeguard the health of your data (Synology NAS only for now).
One of the reasons that you don't want to run ordinary desktop drives in NAS setups with a lot of drives, besides the workload rating, is the vibration issue. Mechanical drives spin the internal platters quite fast and that will create vibrations and so do other parts such as the cooling fans in the systems. This can have an impact on the performance and it can even damage the drives in a worst case scenario. To combat this, the IronWolf drives feature Rotational Vibration (RV) sensors which manage multi-bay vibration for long-term consistent performance and reliability.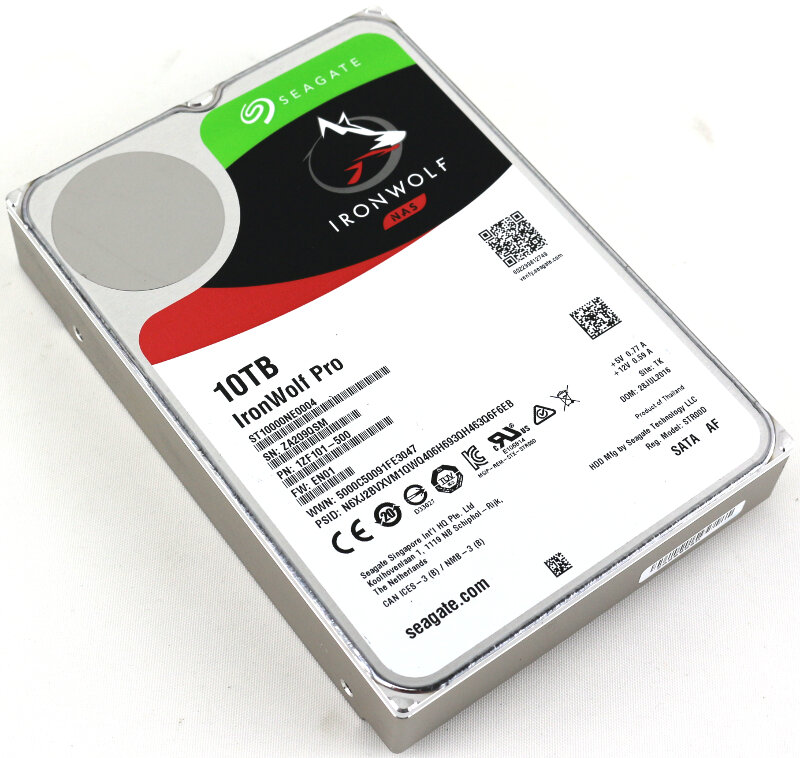 Naturally, the IronWolf Pro are optimised for the best RAID performance and built to maximise responsiveness and uptime with NAS-aware Error Recovery Control. The drives also feature advanced power management which saves energy and delivers the right power at the right time. A great power management will really show the more drives you employ in your setup and these drives are designed to be run in such environments.
Seagate is also working closely with the big NAS manufacturers on the market to not only guarantee a great performance in these systems and also to bring unique solutions to their customers. One of the first in this regard is the IronWolf Health Management that I shortly mentioned above. Users with Synology DiskStations running DSM 6.1 or higher can enjoy the benefits of the Workload-aware monitoring. This provides peace of mind with notifications on drive health and intelligent analysis which provides environmental and operational recommendations. The IronWolf drives are automatically detected within these systems and you don't need any additional setup – but the system is still in beta stage at the time of this review.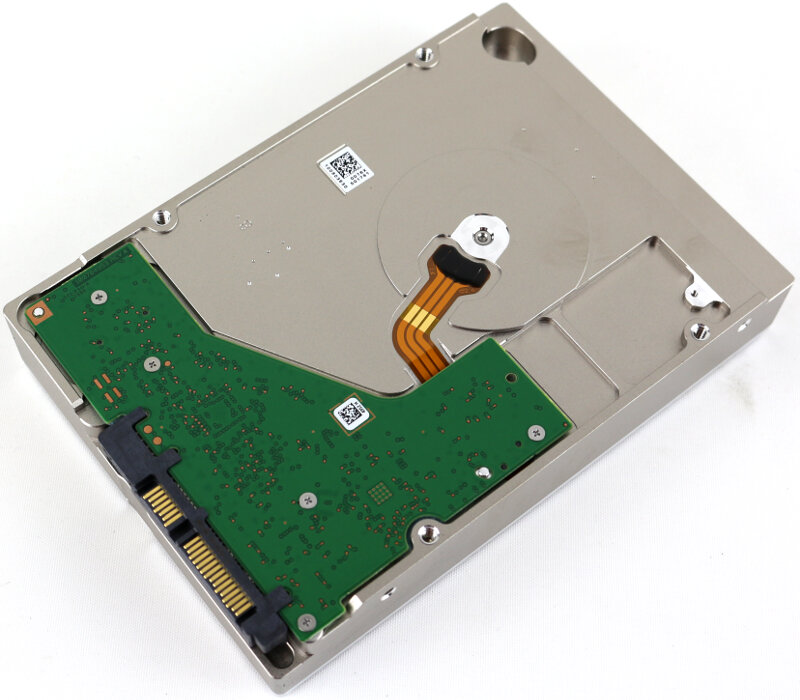 Another difference between desktop and NAS drives is that NAS drives are optimised for use by multiple users rather than just one. This enables the IronWolf Pro to come out with an impressive 300TB a year workload rating. That's not just impressive in relation to desktop drives, it is equally impressive towards the normal IronWolf drive which already has a nice rating with its 180TB a year rating. With such ratings, multiple users can confidently upload and download data to a NAS server. Whether the users are creative professionals or a small business, the IronWolf Pro will serve faithfully.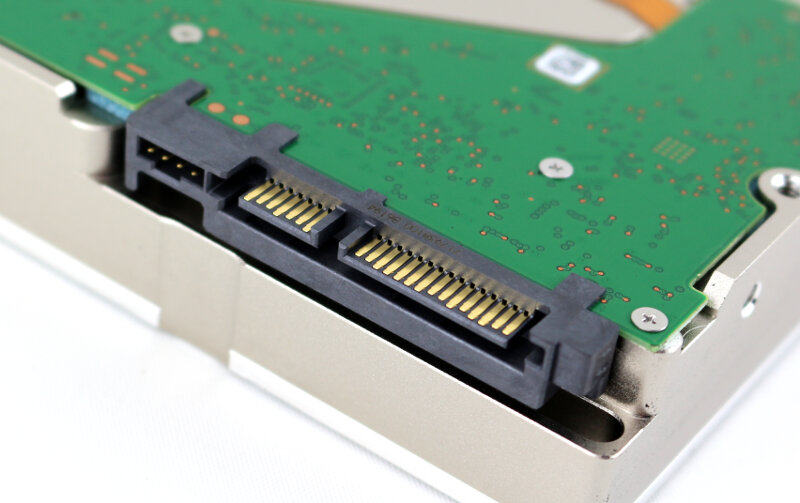 A really awesome bonus for any IronWolf Pro owner is that the drives come with an included 2-year Rescue Data Recovery service. In most cases, the data stored on drives such as these are vital and even the best backup solutions can fail. The Rescue Data Recovery service provides and extra peace of mind in case of unexpected data loss due to accidents or mechanical damage of your drives. Wit this, you get access to a global team of world-class data recovery experts with a 95% customer satisfaction rating. The only thing required to take advantage of this is that you register the drive one you have purchased it and you are covered for two years. This can be extended for a fee should you require or want a longer protection.

For ease, you can compare the two IronWolf drive types below and also compare it to the full enterprise class drives. The IronWolf Pro lands nicely in the middle with great specifications and ratings that should satisfy most.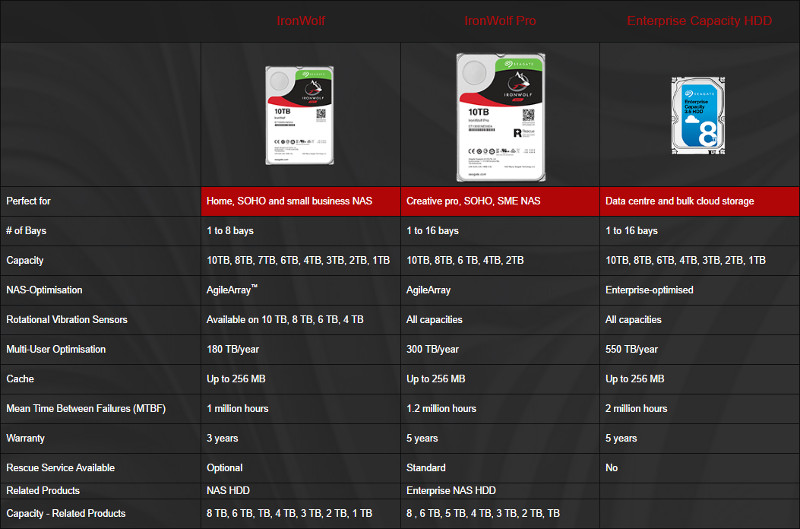 Feature Highlights
1- to 16-bay business network attached storage
Optimised for NAS with AgileArray
Seagate Rescue Data Recovery
Rotational Vibration (RV) mitigation
Range of capacities up to 10 TB
Do more with multi-user technology
Designed for always on, always accessible 24×7 performance
1.2M hours MTBF, 5-year limited warranty
Specifications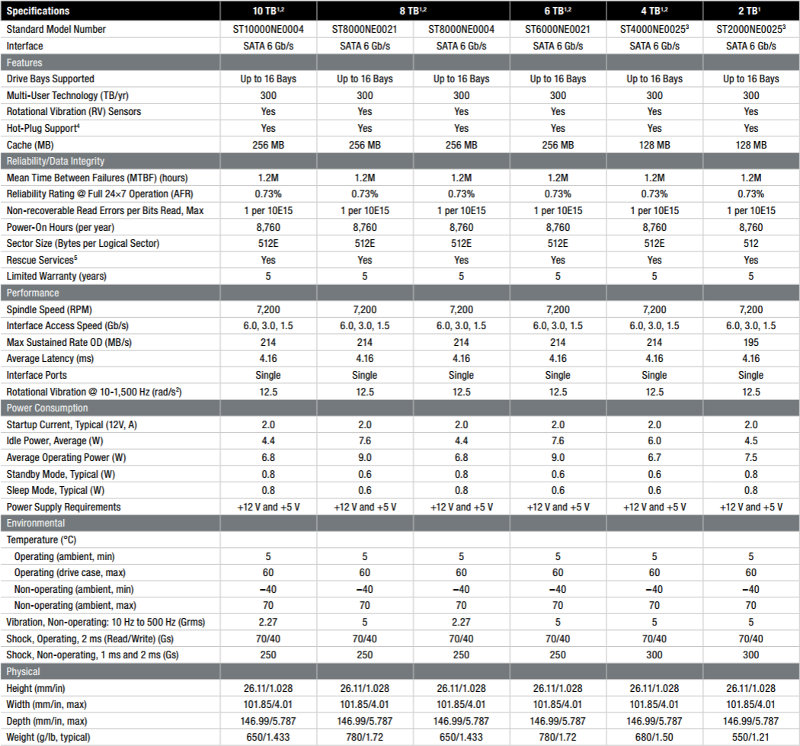 Packaging
As an OEM drive, it only came packed securely in an anti-static bag. As such, there isn't much to show in this part of the review.