Seagate NAS 8TB (ST8000VN0002) Hard Disk Drive Review
---
---
---
Bohs Hansen / 7 years ago
Introduction
---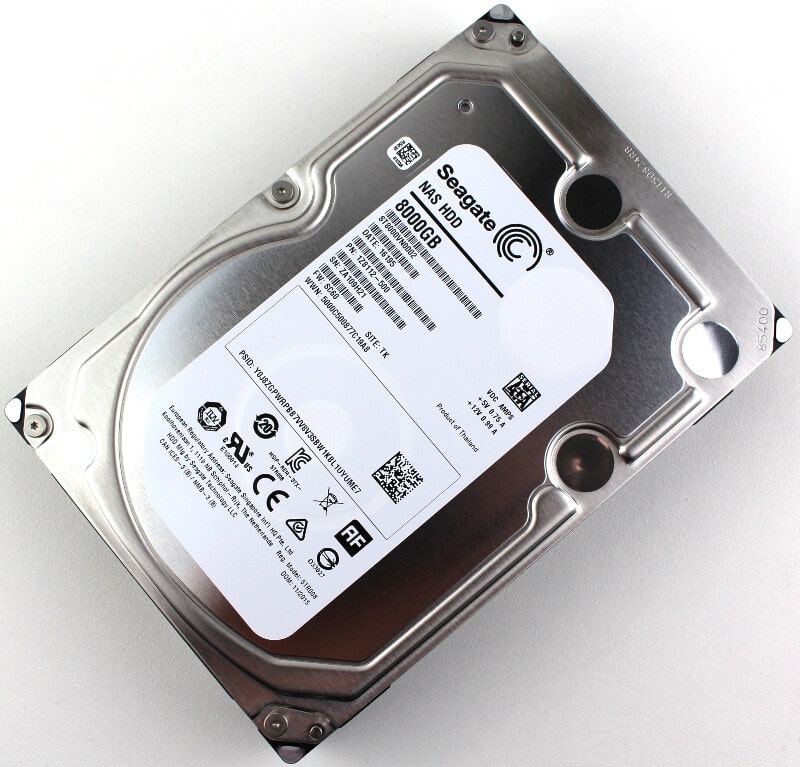 Just as you wouldn't use a low-end graphics card for high-end usage, you shouldn't use the wrong hard disk drive in your storage system either. There is a reason for every product and you should always pick the one suited for the task at hand, especially when you deal with your storage. Today I'm taking a closer look at Seagate's impressive 8TB NAS HDD and we will take a look at how well it performs.
As said, when you pick your storage, you need to pick the right one for the task and not just grab anything you can find. This is particularly important when we talk about systems that have to run continuously and in environments with a lot of drives closely packed together. The Seagate NAS HDD goes beyond the standard desktop drives in this regards as it is built exactly for these scenarios.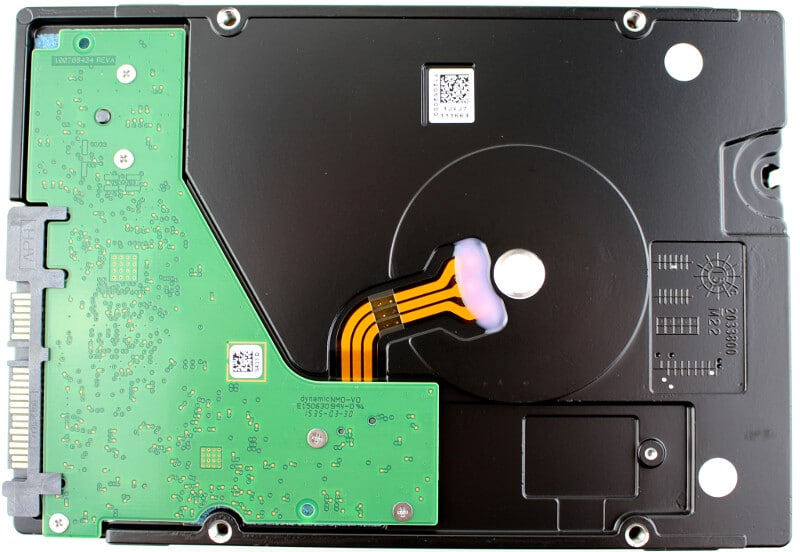 Vibrations can damage your drives and the can also have a direct impact on your drives speed, and the more drives you install close to each other, the more vibrations you'll get. The Seagate NAS HDDs are rated for usage in systems with up to 8 bays which gives you an impressive raw capacity of 64TB. The Dual-plane balance system enhances drive performance in aggressive NAS workloads for better vibration tolerance.
The Seagate NAS 8TB drive comes packed with 256MB cache, which is double that of the 6TB model. It uses the default SATA3 6GB/s interface that makes it compatible with pretty much any NAS system. The performance isn't without either as it comes with a rating of 150 IOPS and above and a sustained sequential read performance up to 230MB/s, an exceptional performance for a mechanical drive. The pure capacity is pretty nice too considering the default 3.5-inch form factor and it has an areal density of 1333Gb per square inch. The average seek read and write latencies are rated to be 8.5ms and 9.5ms, or lower. The whole thing is rounded off with an 180TB per year workload rating, a 1 million hour mean time before failure, and a 3-year warranty.

The great performance comes from Seagate's years of experience that the put into the hardware and also the firmware that controls the drive. NASWorks is optimized for use as storage drives and it has been tuned to deliver higher performance, a better reliability and interoperability with popular NAS enclosures, and it has the RAID Recovery feature that prevents the NAS from a full RAID rebuild if the RAID degrades. Extended error recovery controls correct data without the need for full drive rebuilds.
Performance isn't everything, but as we've seen above, that part is well covered. There are two further factors that need to be considered before you decide which drives to use: Acoustics and power consumption. A drive that consumes a lot of power can quickly drive up the total cost of ownership and it's also bad for the environment. The Seagate NAS 8TB drive has an average power consumption of 9W during active operations and an idle power consumption of 7.2W. When in sleep or standby mode, the drives will consume as little as 0.6W. The 8TB NAS HDD doesn't make much noise either and is rated for just 2.6 bels during operation and 2.5 bels when idle.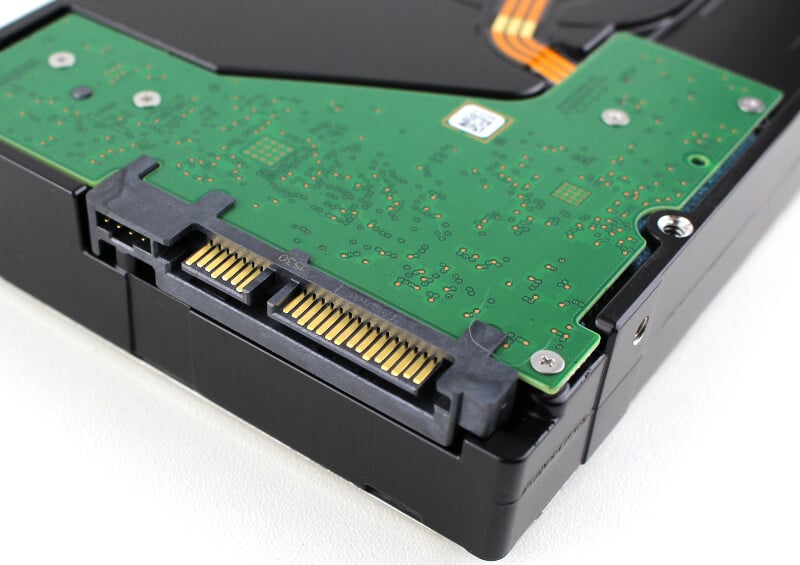 Seagate also offers the optional +Rescue Data Recovery Services for extra peace of mind. With this extra service, Seagate has your back and can recover the data from a possible failed drive. Whether the error is due to mechanical failure or accidental damage, most data can be recovered when done right. It is a fast and easy recovery process where your data can be restored in 15 days or less. This is also a field that Seagate is very successful in with an approximately 90% success rate in data recovery.
So if you need drives for backup and disaster recovery, multimedia server and storage, file and print server sharing, archival, remote access, virtualization, or a private cloud storage, then this might be just the right drive for you.
Feature Highlights
8, 6, 5, 4, 3, 2 and 1TB capacity options
Seagate NAS HDDs are built and tested to provide industry-leading performance for small NAS systems.
NASWorks technology supports customised error recovery controls, power management and vibration tolerance for optimal performance and reliability with workloads up to 180TB/year workload rate limit (WRL).
NAS error recovery controls optimise drive health by helping to ensure drives are not dropped from the NAS and sent into a RAID rebuild.
Improved vibration tolerance and emission in multi-drive systems with dual plane balance.
Advanced power management supports multiple power profiles for lowpower, 24×7 performance.
Quiet drive operation enhances the customer experience in living room or office environments.
Optional 3-year Rescue recovery service plan protects against data loss from viruses, software issues, or mechanical and electrical breakdowns in a NAS or RAID environment.
Specifications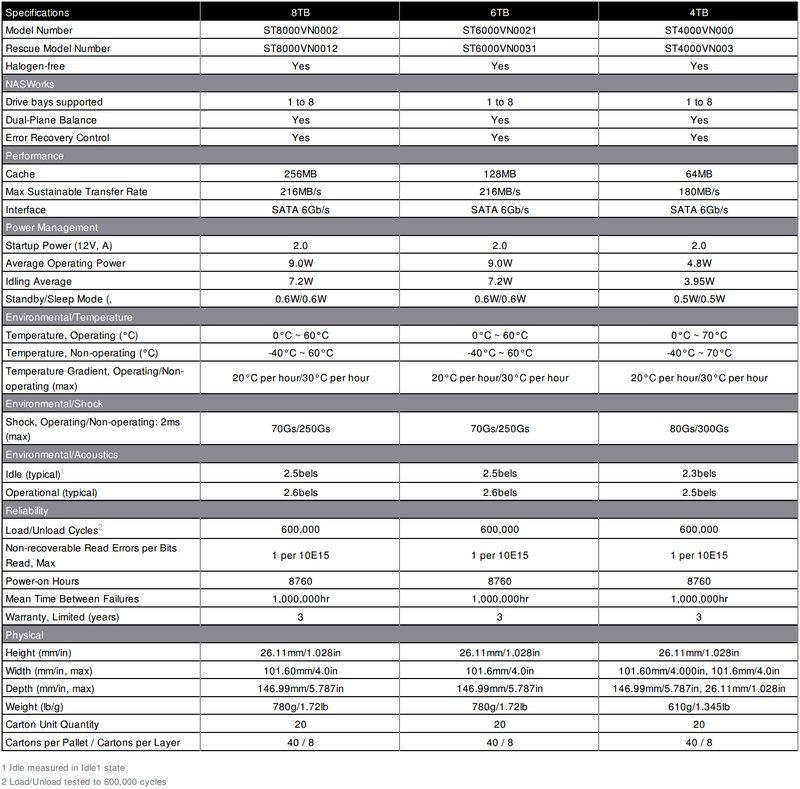 Package and Accessories