Seagate and Synology Bring Ironwolf Health Management to Synology NAS
---
---
---
Bohs Hansen / 5 years ago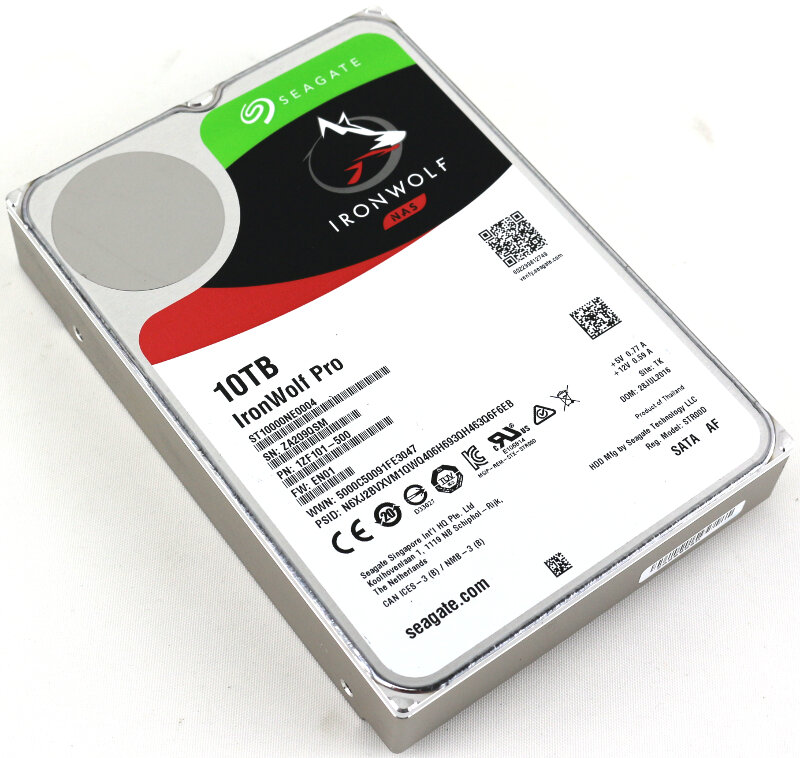 Synology introduced a first beta version to their new Seagate IronWolf health management a little while ago and now the feature has become a full reality. Seagate and Synology have today announced the availability of IronWolf Health Management for Synology's DiskStation Manager 6.1, a system. It leverages the hardware sensors and software suite built into IronWolf NAS HDDs to provide intelligent analysis of drive health, beyond that of traditional diagnostic tools.
It is no big surprise that these two vendors have teamed up. They both have many years of experience in their relative fields and their products are designed to work together. The new health management options will only make that better for the end users and customers of their products.
IronWolf Health Management is embedded software designed on the pillars of prevention, intervention and recovery. In addition to providing state-of-the-art data recovery, IronWolf Health Management oversees the health of the DiskStation's drives throughout their useful life by continuously analysing key parameters, and intercepting, containing, and resolving issues quickly. Using information gathered from additional operating conditions like temperature and humidity, IronWolf Health Management can also recommend preventative actions users can take to avoid problems arising in the first place.
"Our collaboration with Synology helps us to deliver the best possible software and experiences to our NAS customers," said Matt Rutledge, senior vice president of storage at Seagate. "IronWolf Health Management is a critical solution to maintaining the health of NAS drives and would have not been possible without this partnership."

Alex Wang, CEO of Synology America, commented, "Something that is often overlooked, but imperative to business success is maintaining drive health by taking preventative action. Thanks to this partnership, we can deliver a product that not only makes it easier for users to monitor the health of their NAS, but makes it simpler in the event data recovery is required."