SeaSonic Reveals Increased Prices for Products Due to Tariffs
---
---
---
Ron Perillo / 4 years ago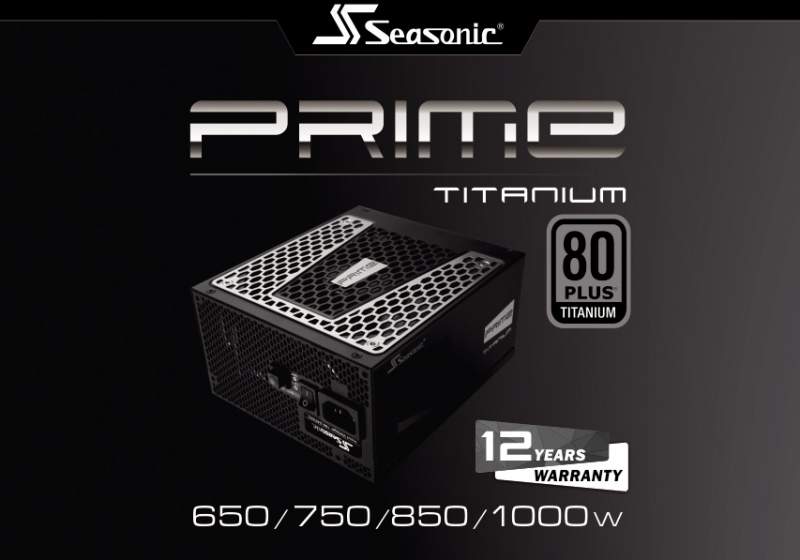 Price Increases for US Customers
SeaSonic CEO Vincent Chang has sent out a press release early this morning regarding the new price structure for their PSUs. With the US engaged in a tradewar with China, tariffs are put in place on some goods coming in manufactured there. The result is higher prices across the board for their entire product line.
Thankfully, this will not be effective until December 1st, 2018.  So all orders placed prior to this date shall follow current pricing.
You can read the open letter in its entirety below:
Effective 01 December 2018, Sea Sonic USA is to increase the MSRP for all power supplies manufactured in China and destined for the US market. This is the result of recent market developments, but all orders placed prior to this date shall follow current pricing.

Sea Sonic strives to be transparent and forthright with its partners and consumers. We thank you in advance for your understanding as our priority is to continue providing cost-effective solutions to all our customers. The situation is dynamic and necessary adjustments will be made accordingly.

We greatly appreciate your support and look forward to continuing our partnership well into the future. If you have any questions, please contact your Sea Sonic representative or visit our website at www.seasonic.com.

Sincerely,

Vincent Chang

Chairman & CEO, Sea Sonic
How Much Will SeaSonic PSUs Cost Starting December 1st?
SeaSonic has provided the following list of all their products, including the original MSRP and the new MSRP after tariffs. The price difference is either $10 or $20 USD, depending on the tier of the product. Higher-end units such as the PRIME Ultra series for example, tack on an additional $20 USD. Meanwhile, the S12II, M12II EVO, G-series and most of the Focus series add $10 USD.
However, there are some exceptions such as the FOCUS Plus Gold 1000 which retains its original $159.99 MSRP. The FOCUS Plus Gold 750 unit also only adds $5 USD instead of $10 USD. For the rest, expect to pay more, especially if you are planning a build during the coming holiday season since other components are going to be seeing these changes as well.