Secondary Processor And 2Gb RAM Discovered In PlayStation 4
---
---
---
Gabriel Roşu / 10 years ago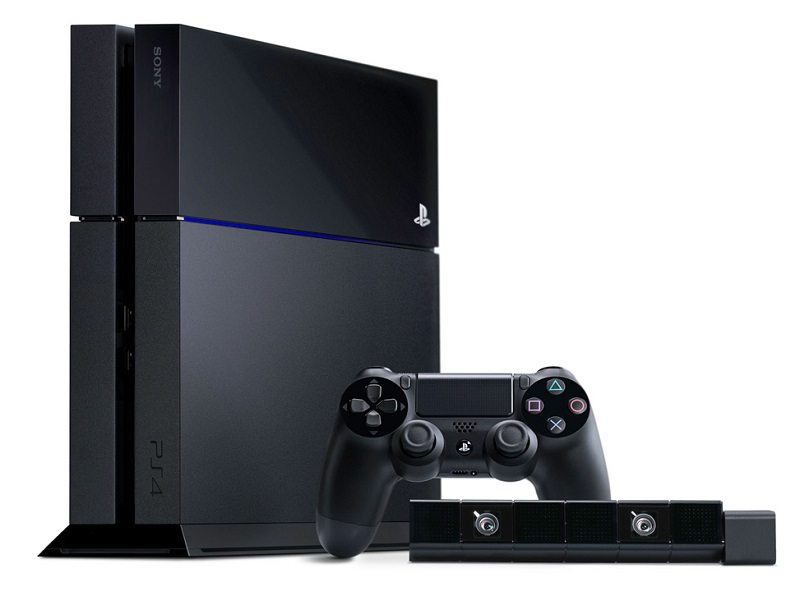 The Playstation 4 console's internals have been disassembled and inside it has been revealed that several hidden components including a secondary low power processor and 2Gb of DDR3 SDRAM are present. The 2Gb (Gigabit) of memory means that the PS4 has 256MB of DDR3 SDRAM ram. The secondary processor is named "SCEI CXD90025G", but the exact uses aren't known right now.
The SCEI CXD90025G is a lower power ARM solution, that is likely used in a variety of tasks including background downloading and also downloading / standby type of tasks. It's also possible that it will be handling DRM (Digital Rights Management) by using the Microsoft Playready DRM solution. There is also some speculation that the extra resources of the PS4′s secondary processor can be used for other things. including the 15 minute gameplay loop, which is possibly 720P and with H.264 compression.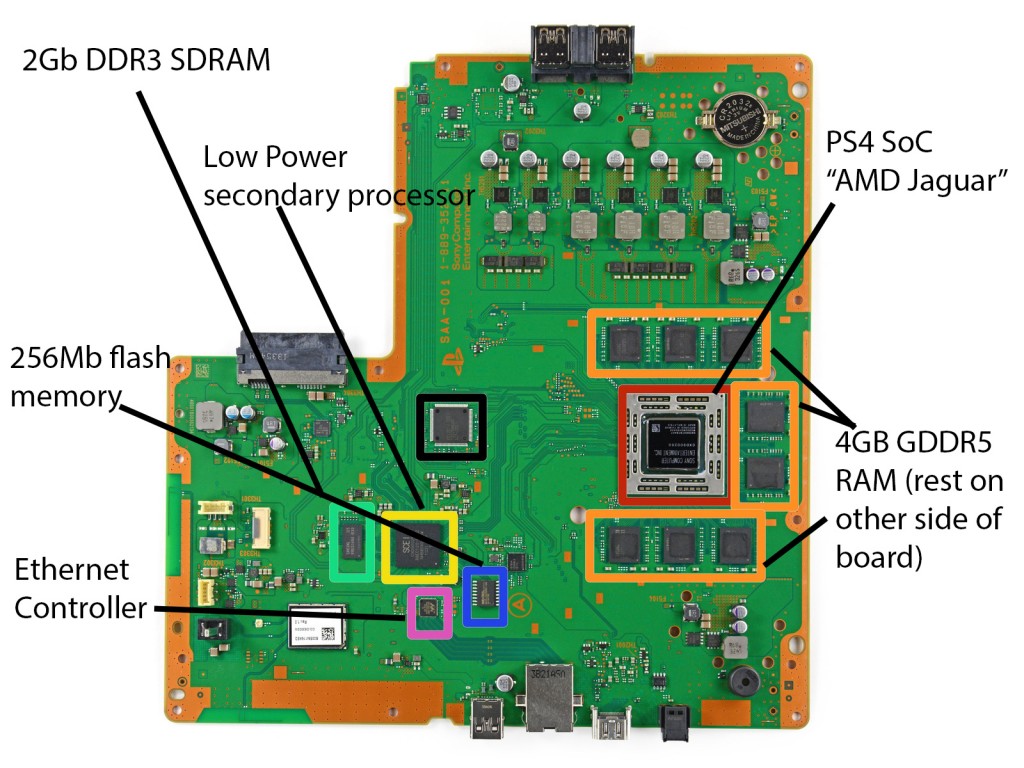 Another possibility is that it will be used to reduce access time on the hard disk. Because the Playstation 4 was designed to minimize time for game updates and the resuming of gameplay, the secondary processor and memory are likely there to help with saving and resuming state, using them to capture an image of the console before shutting down and resuming from where it was left off when powered back on. Another likely use is that it will help be the systems south bridge.
The secondary ARM processor and Ram will only be used to free up resources from the CPU and provide a low energy alternative to the AMD Jaguar SoC. The Jaguar has 8 cores running at 1.6GHz, the SoC also includes the systems GPU which is a heavily modified AMD Radeon GCN architecture processor, and along with the PS4′s 8GB of GDDR5 will take care of your games.
[youtube]http://www.youtube.com/watch?v=wDgicSBu-As[/youtube]
Thank you RedGamingTech for providing us with this information
Image and video courtesy of RedGamingTech