Self-Driving Ubers Spotted in San Francisco
---
---
---
Alexander Neil / 5 years ago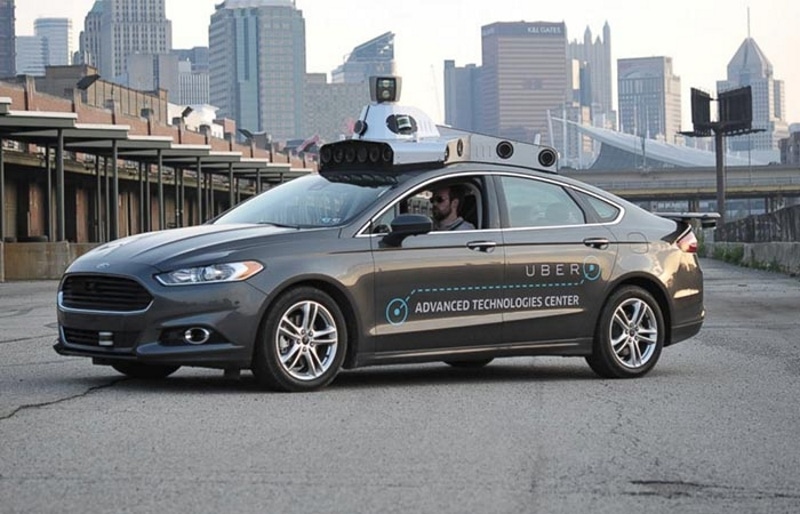 Despite a large number of companies currently rushing to develop their autonomous car capabilities, very few of these firms are yet to bring their vehicles to the streets. Despite the strict regulations on self-driving vehicles in California, Uber may have managed to beat many firms to the punch with what may just be a live test on the streets of San Francisco.
A number of Uber self-driving cars were spotted by SFist in a number of locations across the city, from Alamo Square to Fourth Street and have even been caught on video in motion, albeit very slowly due to traffic. There is no doubt of the identity of the cars, as they are rigged up with a large, sinister and unmistakable sensor array as well as bearing the branding of Uber ATC, the research arm of the international transport firm.
Unfortunately, it is impossible to know from this footage whether the cars have been operating in fully autonomous mode or were simply being transported across the city at the hands of a human driver. Uber are yet to make any announcements regarding a test program in San Francisco as they did before commencing their public tests in Pittsburgh and it has been noted that Uber do not have a testing permit registered with the Californian DMV.
As the LIDAR arrays are shown to be active in the videos, either Uber secured a permit very recently, are potentially testing illegally or h perhaps are just testing the systems while a human is in control.