Senior Google Staff Publicly Criticise China Search Engine
---
---
---
Mike Sanders / 2 years ago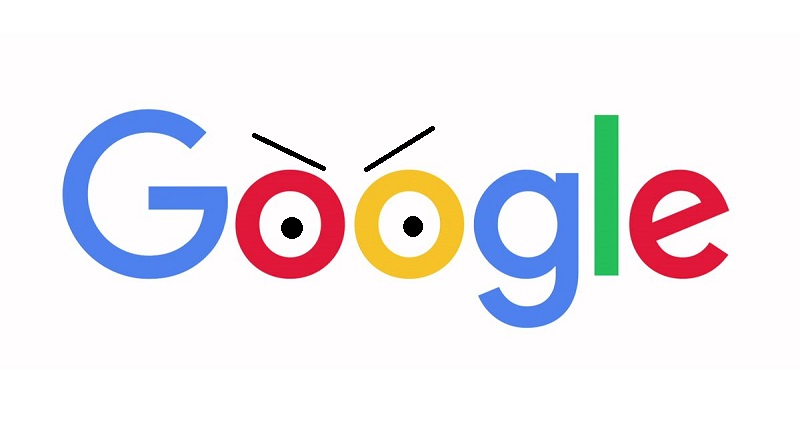 Senior Google Staff Publicly Criticise Company
For around 6 months now, we have known that Google has been quite keen to work on introducing a version of their search engine to China. To comply with their censorship regulations, this would clearly have to allow some searches while blocking others. It has, however, come to light that the search engine may include many features that could potentially allow for individuals to be tracked.
It's, therefore, hardly surprising that many workers at the company feel that this is hardly a 'Googly' endeavour. In a rather bold move though, many senior members have written an open letter to the company criticising their involvement and asking that they cease all work on it. It is, in effect, almost a call for revolt.
Open Letter/Petition
The letter, which can be read in full here, has been signed by the following staff members;
David H. Alexander, Senior Software Engineer
Pierre Bourdon, Senior Software Engineer
Damien Desfontaines, Privacy Engineer
Liz Fong-Jones, Staff Developer Advocate
Amr Gaber, Software Engineer
Colin McMillen, Staff Software Engineer
Steven Monacelli, Program Manager
Matthew Siegler, Senior Software Engineer
Joëlle Skaf, Staff Software Engineer
Zora Tung, Software Engineer
Meredith Whittaker, Google Open Research Lead
Jean Zheng, Senior Staff Technology Manager
While these may not necessarily represent all of the top brass at Google, they are clearly an experienced bunch.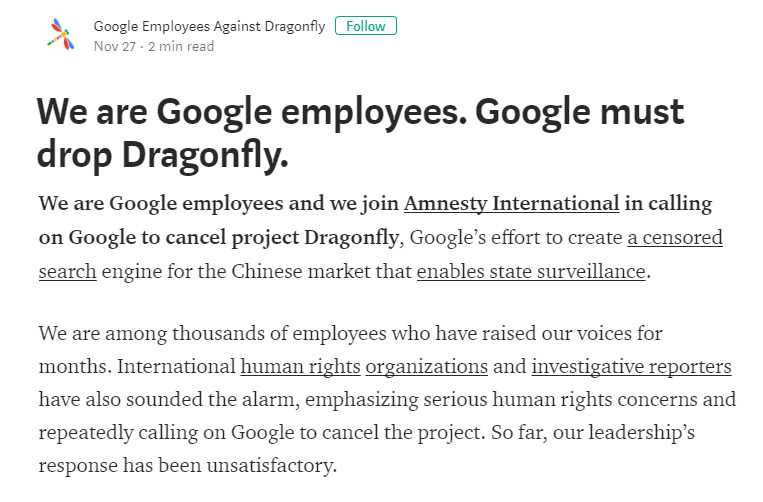 What Do We Think?
While many Google employees have been critical at the decision, this is the most significant call to date. Not only has the letter been signed by various senior members, but it also seems to have the backing of a significant amount of other staff members. If Google insists on proceeding, they might lose a lot of their image with the staff. Whether they will or not… Well, that remains to be seen!
What do you think? Should Google stop the work? Are the staff right to protest so vocally? – Let us know in the comments!