Sharkoon REX8 Value Chassis Review
---
---
---
Peter Donnell / 9 years ago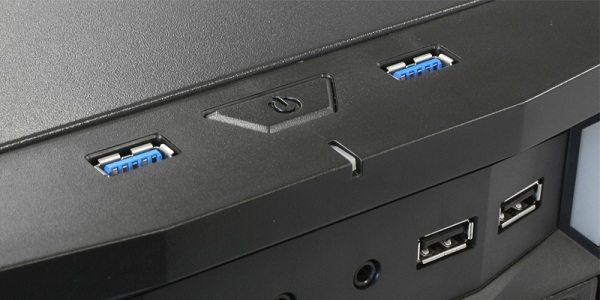 Its been a while since I had a Sharkoon chassis in the office, not since the T28 Mid Tower I reviewed back in July 2012. The T28 was a great little chassis and it offered plenty of features and style for such a small amount of money, making Sharkoon one of my favourite budget chassis manufacturers. So the REX 8 Value is a welcomed addition to my review schedule and I'm really looking forward to seeing if this chassis matches or even betters the quality that we saw in the last Sharkoon review.
Sharkoon aren't the best known brand here in the UK but they have been around since 2002 and their popularity is slowly on the increase. There is a big market for PC chassis' and it seems each year more and more people are looking to build their own systems, not forgetting the upgrade culture that surrounds the PC market as a whole.
"Our goal is the continued growth and expansion of our expertise, to be demonstrated in the establishment and development of successful and sustainable business relationships with our customers and partners. Some of our biggest strengths are our flexibility and rapid response capabilities and the ability to react to future market and technology trends. We offer our customers a comprehensive range of PC components. We strive to always offer unique and unrivalled products." – Sharkoon
I'll be looking for one important factor with the Rex 8 Value and that thing is right in its own product name "value". Given that this is obviously marketed to be a contender for mid-range consumers, who want all the features but not the big price tag, I really want to see if we can find a strong balance of price vs performance here today.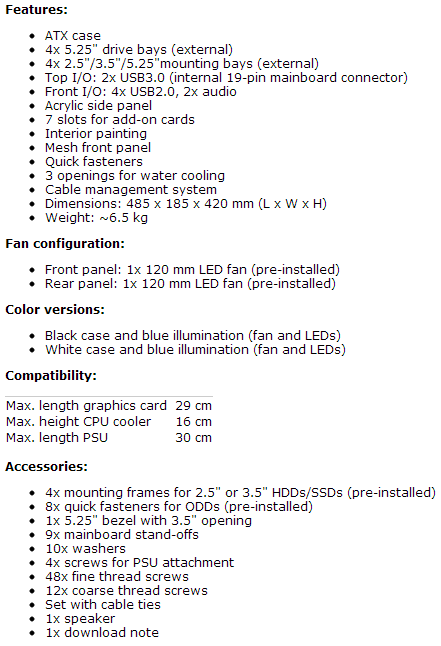 The Rex 8 comes nicely bundled with a selection of screws, stand-offs, cable ties and washers that will provide you with everything you need to install your components, as well as a handy stand-off install tool, motherboard speaker and a 5.25″ drive adaptor bracket.