Sharp Announces AQUOS LC-70X500 70-Inch 8K TV
---
---
---
Ron Perillo / 5 years ago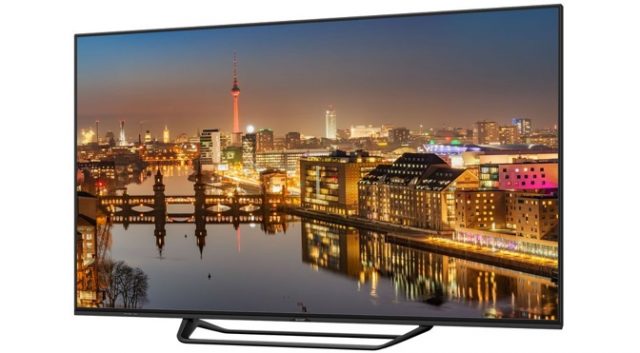 Sharp is announcing that they are first to market the world's first series of 8K compatible TVs as part of their AQUOS line. The LC-70X500 in particular is a 70-inch model that features a 7,680 x 4,320 pixel LCD panel. This is exactly 16x the resolution of a full-HD 1920 x 1080 LCD panel. The result is obvious; dramatically clear images, finer details and the highest definition display available to the public yet.
Understandably, there are not many 8K ultra-high definition sources available yet that can take advantage of this. However, Sharp is helping lead the industry create more 8K content, especially in Japan. The company already has an 85-inch 8K monitor available since October 2015. They also released an advanced wideband digital satellite broadcast receiver compatible with 8K UHD broadcasts in 2016. Aside from 8K displays, Sharp is also accelerating development of 8K cameras and more 8K broadcast receivers to compliment the 8K UHD ecosystem.
Sharp AQUOS 8K TV Pricing and Availability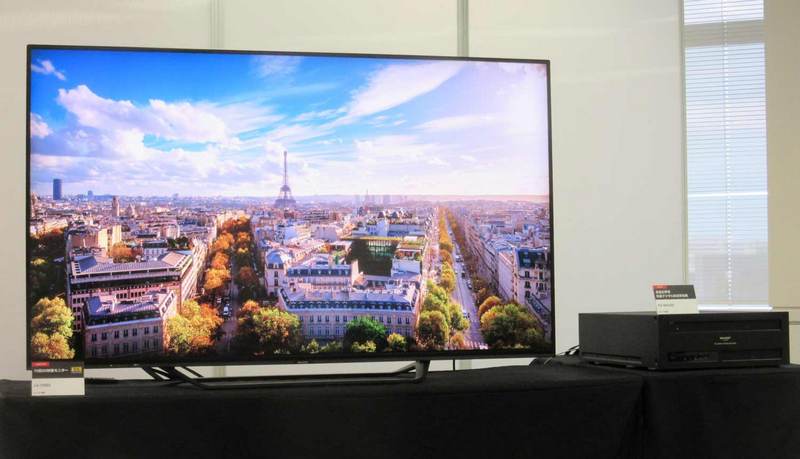 These 8K TVs are not due to hit North America until much later in 2018. However, it will be available much earlier in some markets. China for example will get it the earliest in October, while it will be available in Japan by December. Those in the Taiwanese market have to wait until February 2018, and Europeans would have to wait until March 2018.
In terms of price, the LC-70X500 costs $73,000 USD. If that doesn't hurt the wallet enough, consider the fact that it is not enough to start watching 8K broadcasts when it becomes available. You will need a separate 8K tuner like this $64,000 Sharp TU-SH1050 on top.