SilentiumPC Unveils its Fera 5/Fera 5 Dual Fan CPU Coolers
---
---
---
Mike Sanders / 1 year ago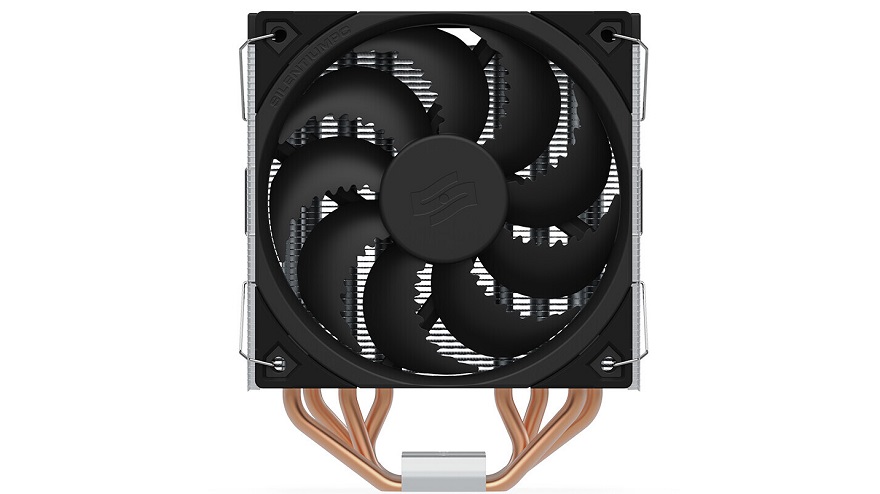 SilentiumPC announced its fifth generation of the Fera CPU Cooler series, which has received a complete redesign from the ground up. The Fera 5 is the first CPU Cooler from the SilentiumPC lineup to receive the Synergy Cooling Technology treatment and a brand-new asymmetric heatsink design. Another novelty is the Fluctus 120 PWM axial fan's debut, which features the revamped bearing, new fan blades, and anti-vibration dampers. The Fera 5 is available in a standard variant with one Fluctus 120 PWM fan and the high-performance Fera 5 Dual Fan version with two Fluctus 120 PWM in the desired push-pull setup!
The R&D team at SilentiumPC significantly improved the performance of the Fera 5 over the last generations while fine-tuning the fan to match the desired heatsink characteristics and lower the psychoacoustic noise levels.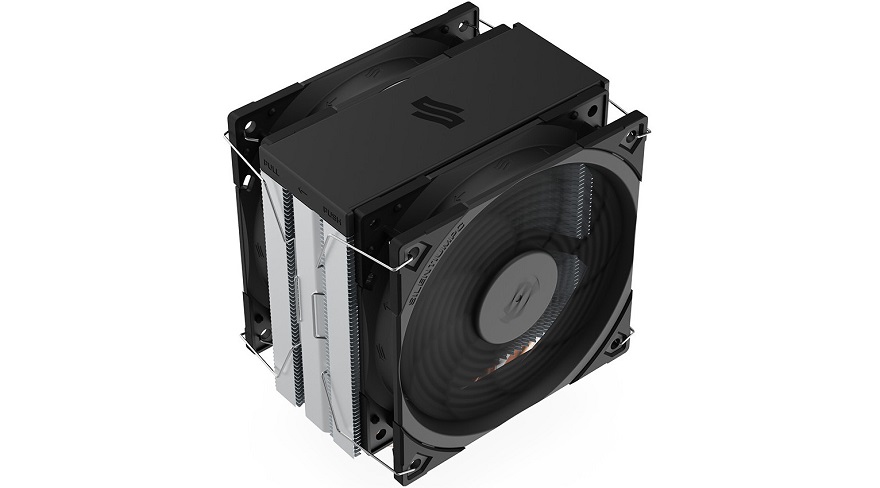 SilentiumPC Fera 5 & Fera 5 Dual Fan CPU Coolers
The Fluctus 120 PWM case fan series debuts as the new companion of Fera 5 CPU Cooler. Users have the choice between the standard Fera 5 model with one Fluctus 120 PWM or the Fera 5 Dual Fan version with two of these stunning fans. The unique fan blades with serrated edges serve both aesthetic and functional purposes, creating high static pressure required for a dense heatsink, high airflow, excellent acoustic performance and psychoacoustic noise reduction. Fluctus 120 PWM is equipped with a modern, long-life FDB bearing (MTBF 100 000 h) and rubber vibration dampeners in all the corners of the fan frame.
The rotational speed of Fluctus 120 PWM fans can be adjusted in the range from 300 to 1.800 rpm, offering enthusiasts wide flexibility in tailoring the performance of the Fera 5 to the given requirements individually. Thanks to a fan stop feature it's possible to create a custom semi-passive mode.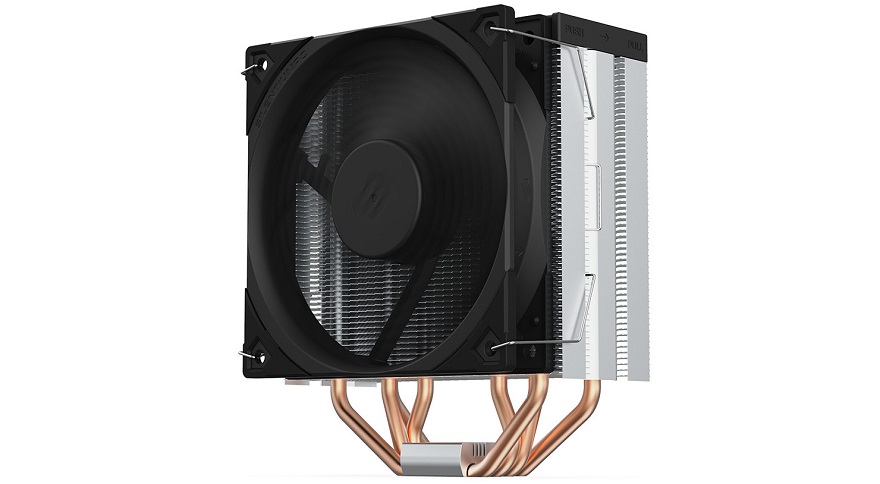 Synergy Cooling Technology
Fera 5 and Fera 5 Dual Fans profit directly from the unique partnership between SilentiumPC and Synergy Cooling. Piotr Pietras, Chief Engineer of Synergy Cooling, has designed the unique technical solutions and psychoacoustic optimizations (patent pending) powering the Fluctus 120 PWM fans.
Fera 5 heatsink with its high fin density and special fin profile has been co-designed with the fans. Synergy Cooling technology used in Fera 5 will also be available in further premium SilentiumPC CPU coolers, coming later in 2021. Fluctus 120 PWM fans will also be available for purchase separately.
Built for efficient cooling
Fera 5 and Fera 5 Dual Fan are the first two models of a whole new generation of SilentiumPC cooling systems. Both are based on a densely packed aluminium fin stack with four copper heatpipes directly touching the CPU. Thanks to direct touch technology, heat can be quickly moved to 56 uniquely profiled fins, forming an air tunnel.
The heatsink of the Fera 5 is asymmetrical and optimized for unidirectional airflow. This results in lower CPU temperatures and better acoustic performance (lower sound pressure). Thanks to its compact dimensions, Fera 5 prevents overhang of RAM slots on modern desktop platforms and is compatible with any height of RAM modules.
Easy Mounting System
With the fifth generation of Fera CPU Cooler is equipped with a newly designed mounting system that ensures a better mounting pressure, which is a key factor in cooling performance. This new system has fewer parts, allows for mounting the cooler in any direction, and is easier to install thanks to no loose parts.
Compatibility to all popular CPU sockets is covered by the Fera 5 CPU Coolers thanks to the new mounting system. The list of compatible sockets includes AM4, AM3(+), AM2(+), FM2(+), FM1 from AMD as well as LGA 1200, LGA 1150, LGA 1151, LGA 1155, LGA 1156, LGA 2066, LGA 2011-3 (square ILM), LGA 2011 (square ILM), LGA 775 and LGA 1366 from Intel.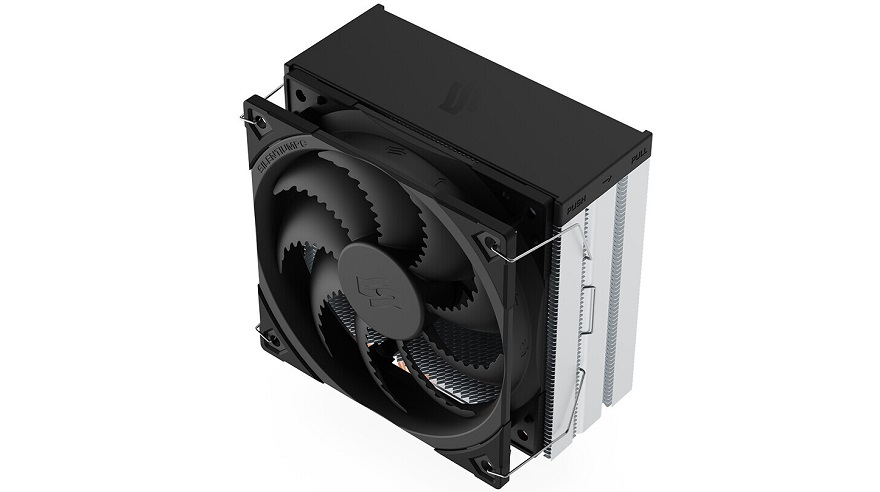 Specifications
FERA 5
FERA 5 DUAL FAN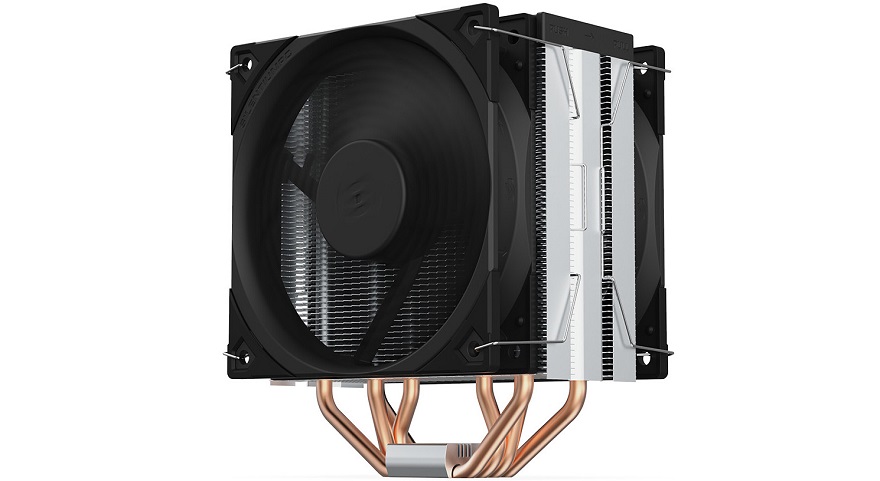 Where Can I Learn More?
Available to order now, for more detailed information about these new CPU cooler releases, you can check out the official SilentiumPC product websites below:
What do you think? – Let us know in the comments!