Silicon Power Slim S55 240GB Solid State Drive Review
---
---
---
Bohs Hansen / 7 years ago
Introduction
---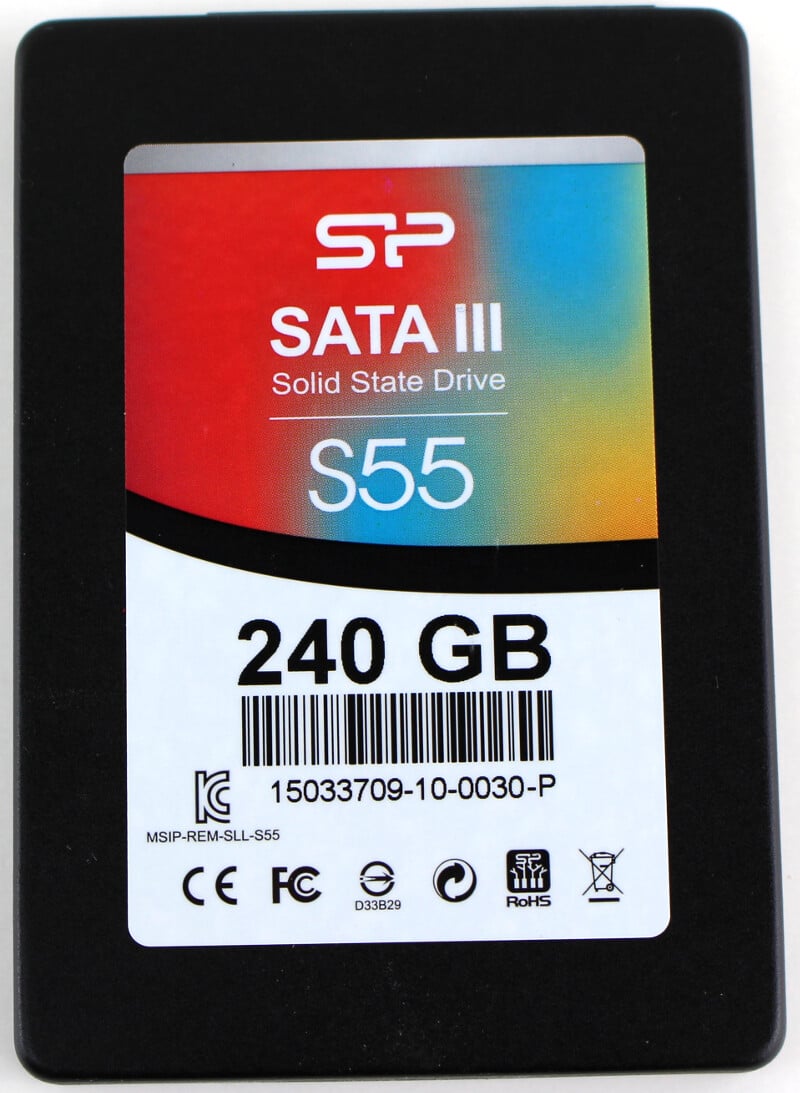 I have already had the pleasure to review a few storage products from Silicon Power and today I'm having the second solid state drive of theirs on my test bench for a closer look at what it can perform: The Silicon Power Slim S55 240GB solid state drive.
Silicon Power's Slim series of solid state drives all come with a 7mm thickness, making them perfect for ultrabooks and similar portable computers that require this form factor. Traditional 2.5-inch mechanical drives mostly come with a 9.5mm thickness, ruling them out as an option. The Slim S55 SSD is the little brother in this series, but it doesn't need to be ashamed of that.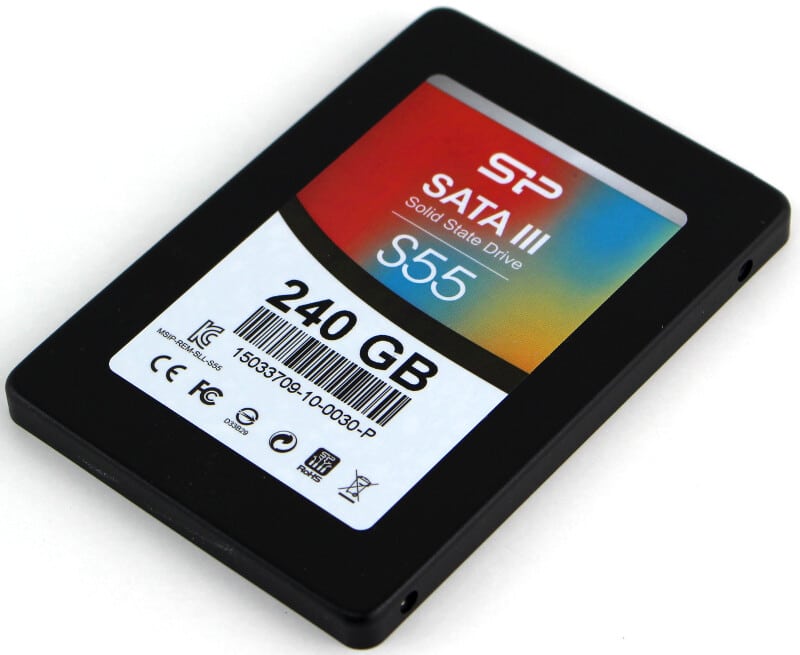 The Silicon Power Slim S55 is designed for the budget minded consumer that doesn't want to compromise performance at the same time. Taking the move up from a mechanical hard disk drive or a solid state hybrid drive and to a real SSD can make a world of difference and the SP Slim S55 would be a great option here. It is available as just the drive itself, as I'm testing and reviewing today, but it is also available as an upgrade package with included shockproof external enclosure and cloning software to make the switch as easy as possible. A few clicks with the included NTI Echo 3 cloning software and your laptop is ready to rock with solid state drive speeds.
A solid state drive is an optimal choice for any portable computer, it has a higher reliability and durability than a mechanical HDD does. It doesn't have any moving parts that generate noise, it consumes less power, has a higher shock resistance, and a throughput that is a lot higher.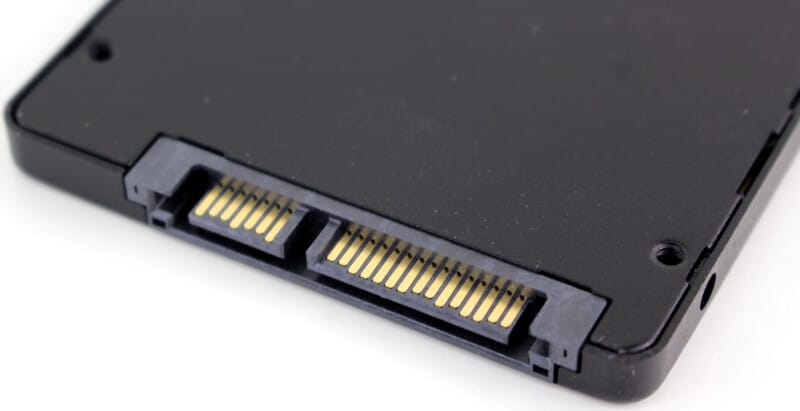 The Silicon Power Slim S55 connects through a default SATA3 interface that's also backward compatible with previous generations. Connecting it to a slower bus naturally also impacts performance, but it is one of the nice things about the SATA connector: Combability. The Slim S55 is rated for a performance of up to 520 MB/s while reading and up to 460 MB/s when writing.
Feature wise we find all the basics and as well as a little more. The Slim S55 supports TRIM and Garbage Collection, Native Command Queuing and it is RAID ready. S.M.A.R.T. is also supported and it comes with built-in Error Correction Code. The only thing that's missing a little bit is the DeviceSleep feature and maybe encryption support, but you can't get it all when you go down the budget route.

Silicon Power offers the Slim S55 solid state drive in five different capacities, making sure there is an optimal choice for everyone. Users that only need a little space because they run an Android or ChromeOS, or possible store most data in a personal or commercial cloud environment will find great options here just as users that require more space for a complete windows installation with games and programs will. The Slim S55 is available with 32GB, 60GB, 120GB, 240GB, and 480GB capacity. All of them are backed by a 3-year warranty.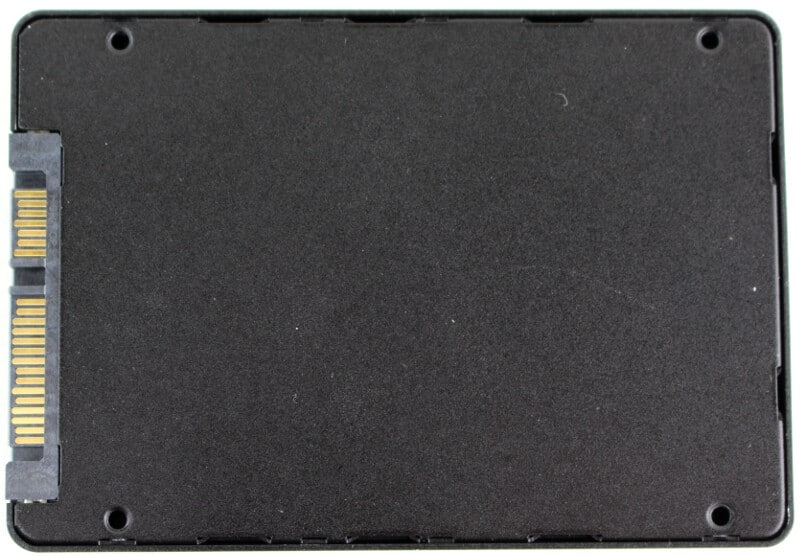 Opening up the drive and having a look inside and we see what the drive is made of. We find a 2/3 sized PCB featuring a quad-core Phison PS3110-S10 controller that should give a great performance at both sequential and random operations. There are four NAND chips on the top and another four on the rear, making up the total of 240GB capacity. We also see a Nanya 128MB DDR3 cache located on the top.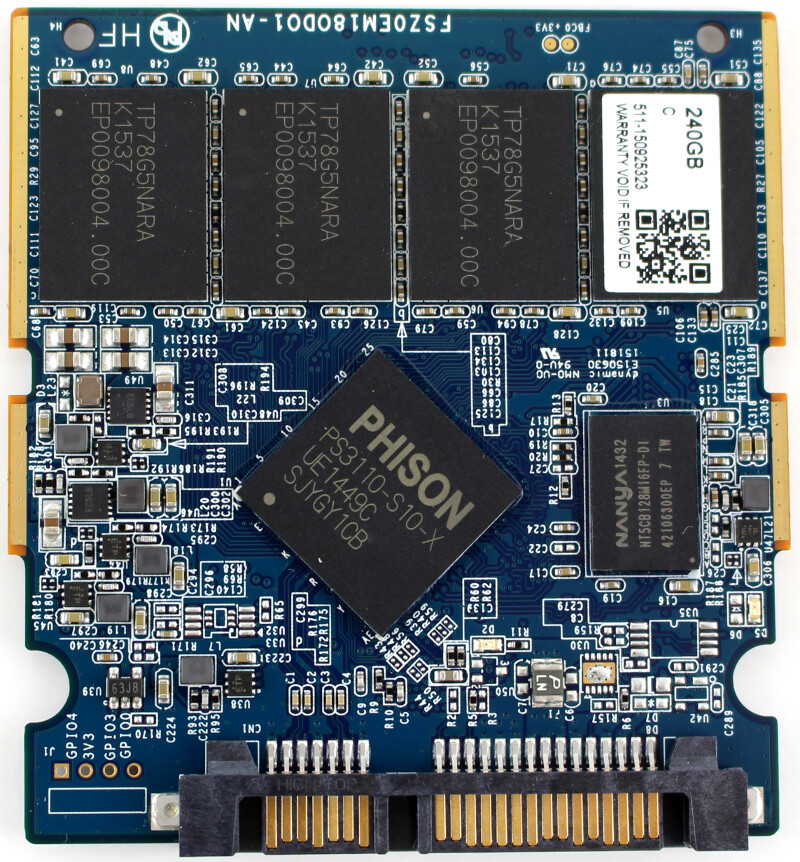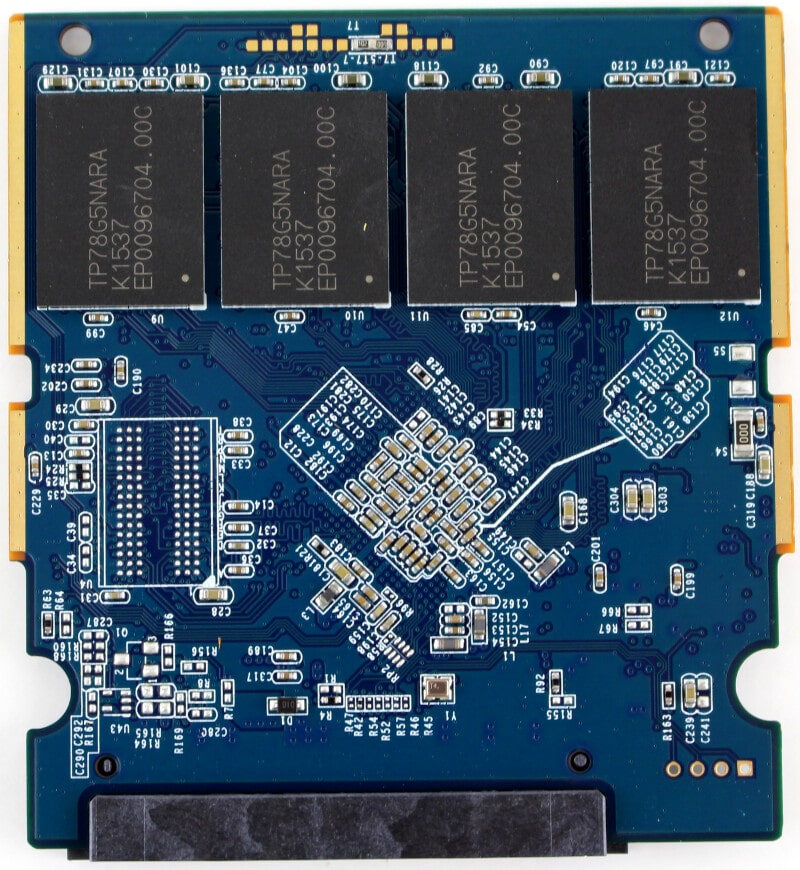 Features
7mm slim design suitable for Ultrabooks and Ultra-slim notebooks
SATA III 6Gbps, backward compatible with SATA II 3Gbps
ATTO high transfer rate: Read speed: 520 MB/s max; Write speed: 460 MB/s max
Smartest Choice for System Upgrade
Supports TRIM command and Garbage Collection technology
NCQ and RAID ready
Implemented with ECC technology to guarantee data transmission reliability
Built-in with SMART monitoring system
Low power consumption
Shockproof & Anti-Vibration
Noiseless operation, no latency delay and no seek error
3-year warranty
Packaging
Silicon Power wrapped the Slim S55 in a blister package that displays the included drive directly through the front while it also highlights the drives features and 7mm slim-type.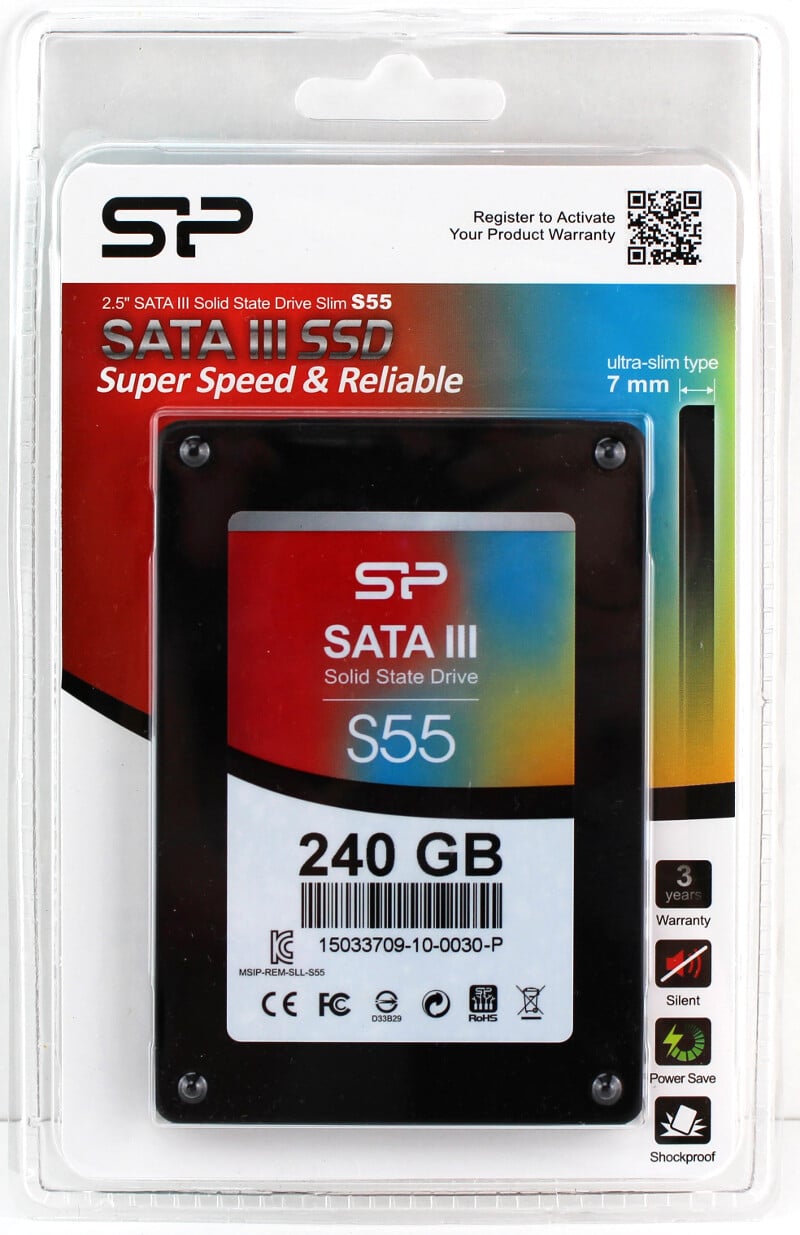 On the rear, we can find a few more information such as how much better it is than a traditional hard disk drive as well as a list of the basic features NCQ, TRIM, and RAID readiness in several languages.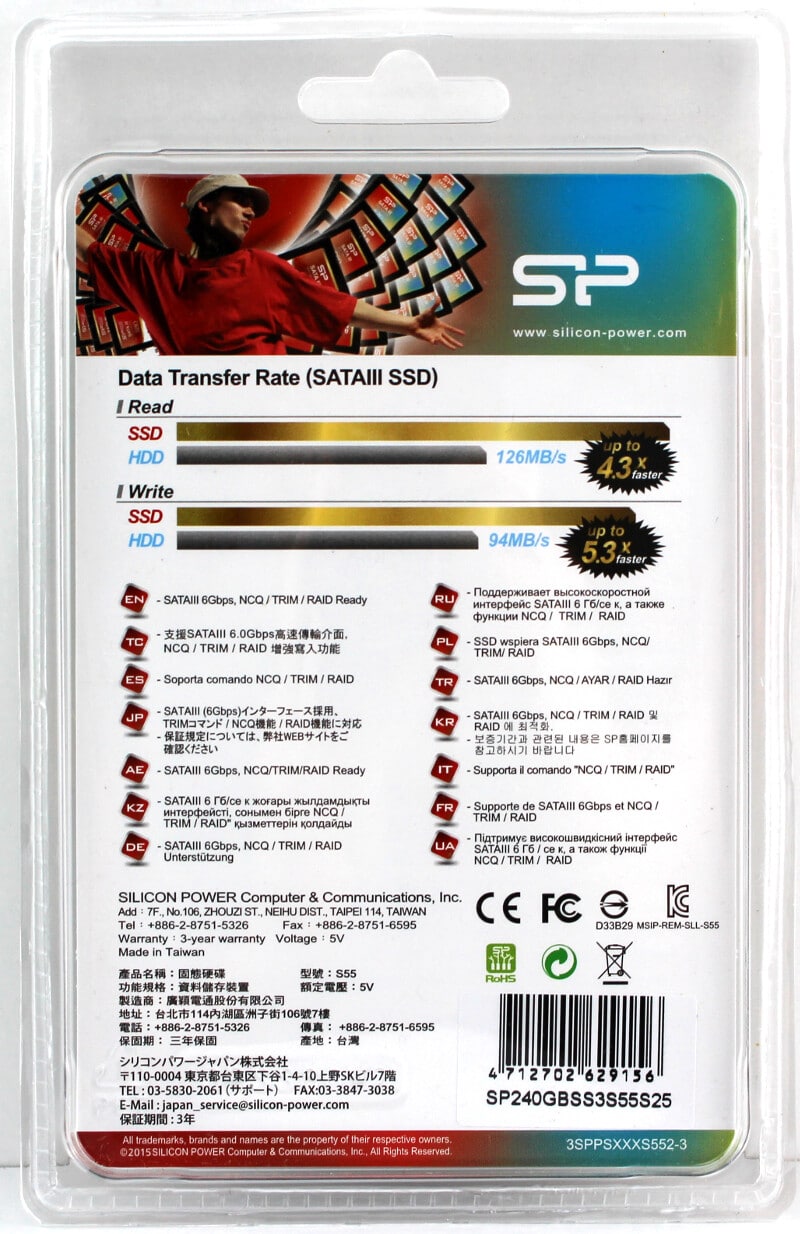 Inside the blister pack is the drive itself and the leaflet folds out into a small manual and getting started guide that highlights the features, specifications and setting description.