Silverstone Fortress Series FT04 Chassis Review
---
---
---
Peter Donnell / 9 years ago
Introduction
---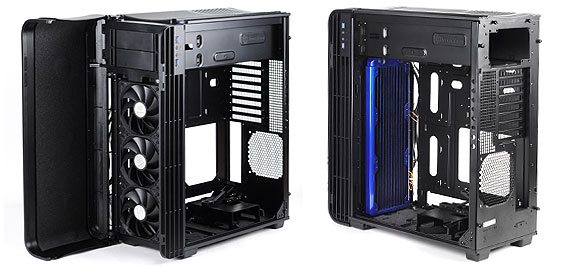 The Silverstone Fortress has always been one of the more unique choices from Silverstone, take their stunning FT03 and FT-03 mini for example. Yet where the last model features a tall tower design, the FT04 take an almost more conventional approach by being the shape and size of your average full-tower chassis.
Silverstone have got one of the best engineering teams in the industry and they're often creating new features, innovations and methods for their products that set them apart from everything else. They also have one of the most robust and wide spread range of chassis products that cater to everything from super compact HTPC solutions, to enthusiast grade gaming chassis, even going into industrial and professional solutions. One thing is for certain, no matter the shape, size or price of your build, Silverstone will have something suitable for the job.
The FT04 is designed with thermal performance in mind, targeted at the high end / enthusiast market who are looking to build system with extensive cooling, multiple graphics cards and other extreme components. With a price tag of around £175 here in the UK it is hardly cheap, but as we've seen many times before with this grade of product, you often get what you pay for. So let's get right to it and see just how far your budget goes when you invest in a high-end, high value chassis like the Fortress FT04.
The box is nicely detailed with a run down of the major features of the chassis, these include the aluminium front door, USB 3.0 support, dual 180mm front fans, independent PSU compartment, GPU support arm, removable motherboard tray, hot swap bays and dust filters.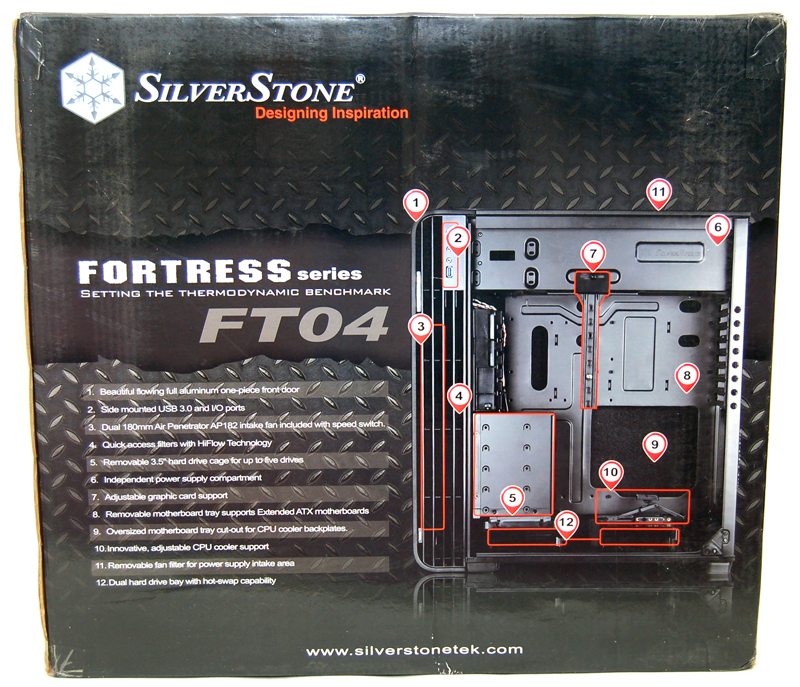 In the box we found a few plastic clips that help with installing components, a pair of 2 pin jumpers, a bunch of cable ties, all the usual nuts and bolts, and finally a comprehensive installation manual.