SilverStone Launches the SUGO 16 Mini-ITX Cube Chassis
---
---
---
Mike Sanders / 8 months ago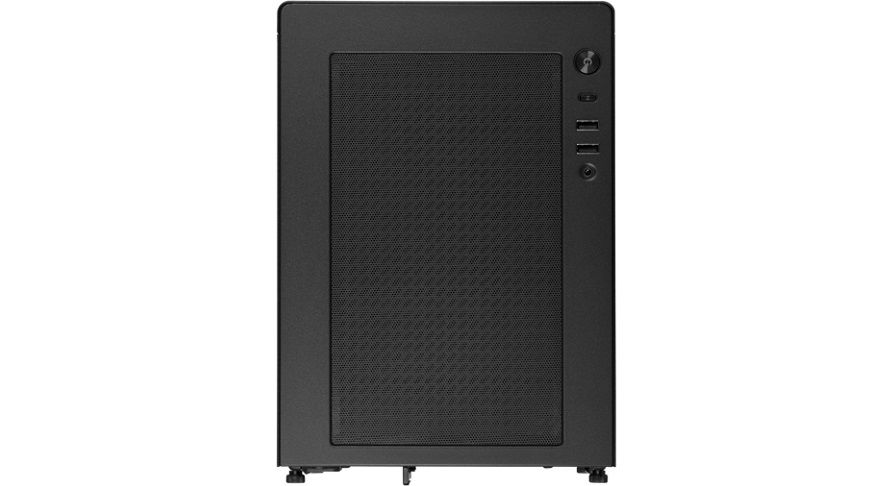 I have always had something of a soft spot for 'cube' chassis designs. Yes, I would freely concede that they are not best suited to all. And more so, many designs are often nowhere near as practical as they might look or claim. – Following the launch of the new SilverStone SUGO 16 Mini-ITX cube chassis, however, this one certainly seems to warrant some attention as not only does it look to provide users with a solid compact system case, but it also includes a number of what I would consider being interesting, if not unique, features!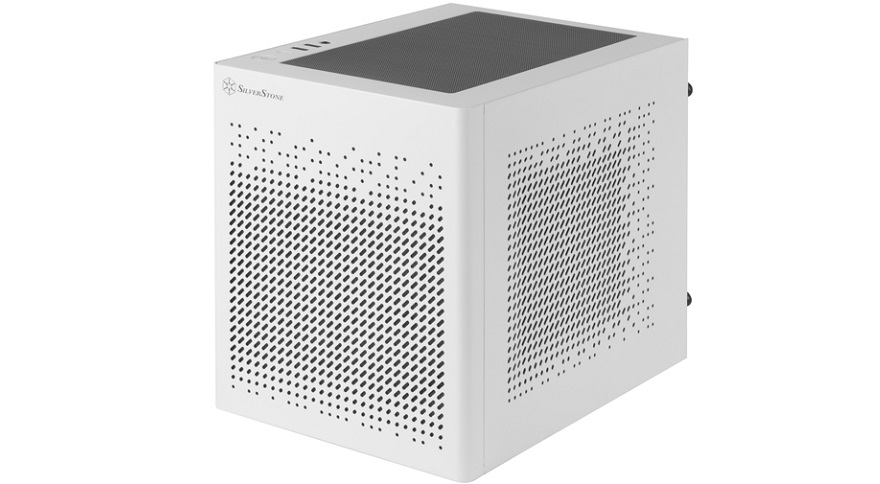 SilverStone SUGO 16 Mini-ITX Cube Chassis
Starting off with one of the more basic aesthetic aspects, the SilverStone SUGO 16 Mini-ITX is available in both white and black. A factor that will already help win some consumers over to it as, quite frankly, cube case designs like this often don't offer too much variance in terms of colour. No, two choices aren't huge, but considering that the vast majority of such cases often just come in black, it's nice to at least have the option!

In terms of design, the SilverStone SUGO 16 is definitely heavily catered towards a full-blown MITX design. So much, in fact, that if you were looking to make this the home of your next PC, you'd probably want to pay very close attention to the specification and dimensions as its highly compact nature does not allow for much, if anything at all, of both metaphorical and literal 'wiggle room' with components.
With the right build and parts in place, however, this could definitely represent an excellent choice of case for a smart and sleek presentation.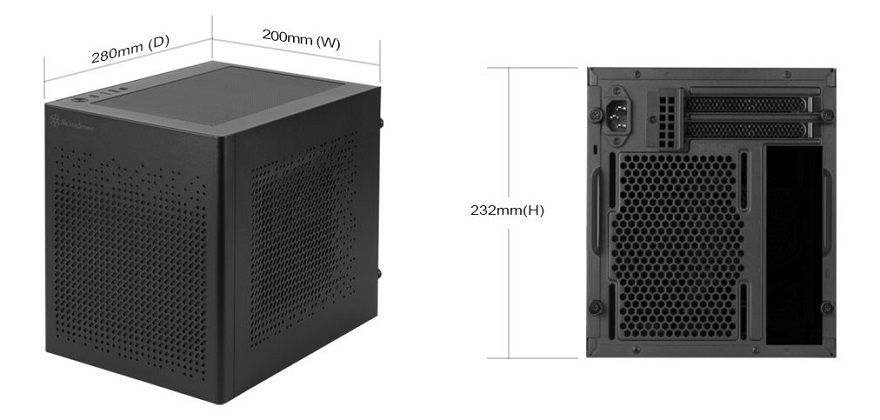 Features
Supports standard length graphics / expansion cards of up to 275mm
Compatible with Mini-DTX / Mini-ITX motherboard & ATX PSU
Supports 120mm All-In-One liquid cooling radiator
CPU cooler opening on motherboard back plate for convenient assembly and upgrade
Front I/O port includes 2 x USB 3.0, combo audio x 1
Just to expand on that first point provided in the 'features', images provided by SilverStone confirm that if your graphics card is too big to fit through the traditional 'side door', a removable panel can allow for this to be inserted directly through the back. The location of the GPU does have a huge cooling benefit of being directly placed underneath the top air vent panel, but in many respects, I can't help but feel that this 'insertion point' (pictured below) looks like where an old CD-ROM would live. – Whether this is a clever or potentially worrying solution to accommodate more modern and increasingly 'chunky' graphics cards will ultimately boil down to the user.
And, incidentally, no. SilverStone does not say how big that sliding entry point is. I would, however, hope that it was at least big enough to accommodate a 2.7 slot GPU as that does seem to be the standard thickness of graphics cards these days.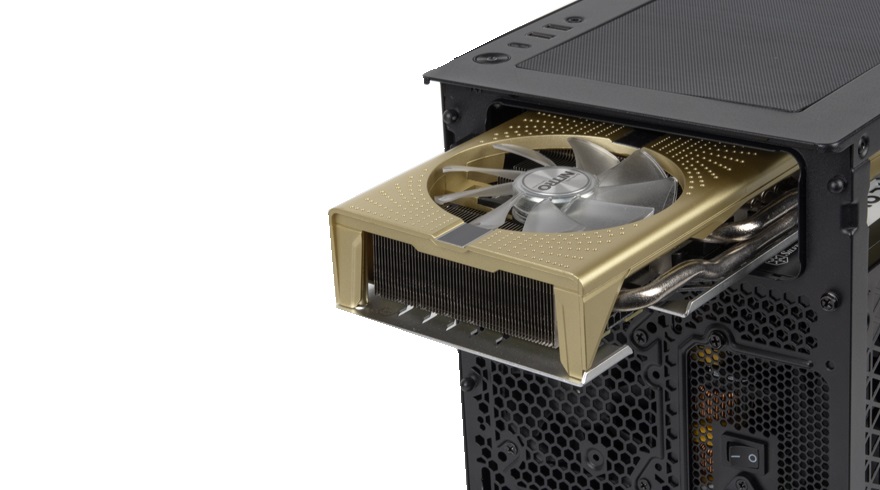 Price & Availability
Although launching in Asia this week, the SilverStone SUGO 16 is not expected to hit retailers in Europe and North America until around December or January (Given the situation with global shipping at the moment, citing an exact date would likely not be wise).
On the plus side, however, early indications suggest that the SilverStone SUGO 16 will carry an MSRP of around $90 which, in terms of cube chassis designs, would definitely place this on the more affordable end of the comparative scale. Therefore, if you do want to learn more about this, you can check out the official product website via the link here!
What do you think? – Let us know in the comments!