Silverstone PP07 PSU Extension Cables Review
---
---
---
Peter Donnell / 10 years ago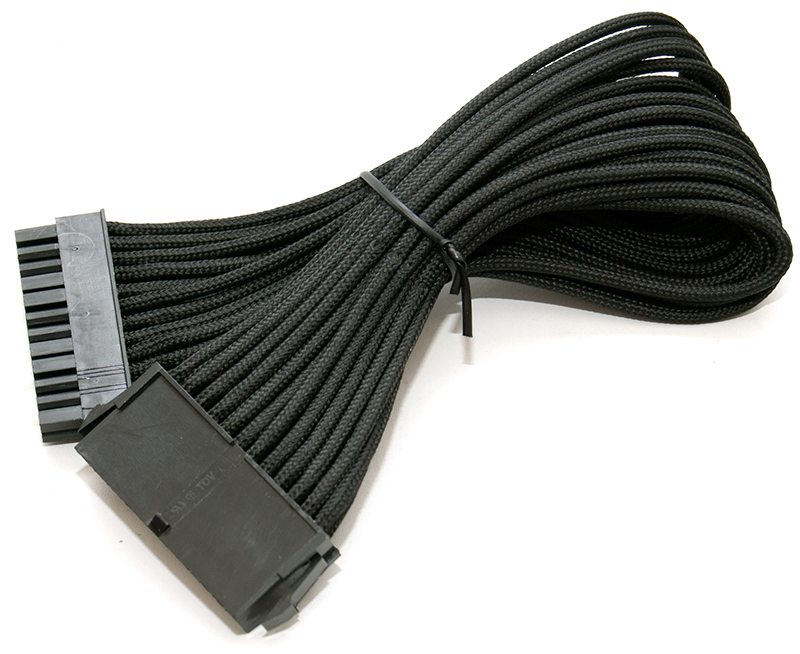 While I'm sure many of you love our big, in-depth technical reviews of hardcore graphics cards, extreme cooling solutions, gaming systems and more, I personally think it's great to slow down and take a look at some of the finer details of system building, the finishing touches and the visual treats that can really complete your system. The Silverstone PP07 cables are just one of those type of components and if you love to get a clean-looking finish on your system, while also adding some practicality of extending your PSU cables then these could be the ideal product for you.
Silverstone have a great reputation for aftermarket solutions with their power supplies and cooling products and the PP07 are just the latest edition to their collection and I would expect they carry the same high level of quality that can be found across the entire Silverstone product range.
The cables are all sold separately and as you can see they each come in individual clear packets. There are more cables in the range, but we feel this is about all we really need for you day to day build and to get a general feel for the quality of the cables themselves.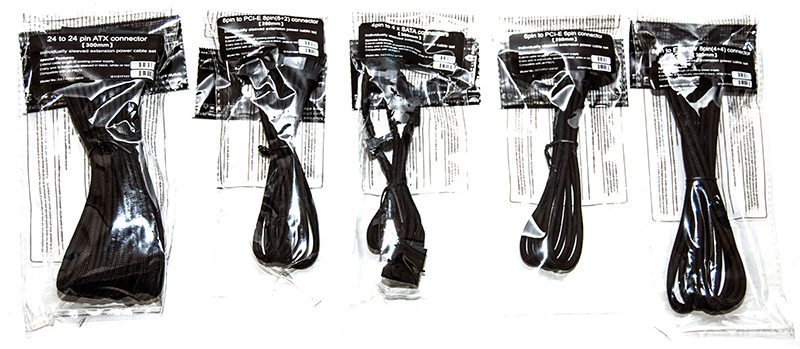 First up we have the PP07-MBB 24pin motherboard cable. It's worth pointing out all cables are female to male connections intended to be extensions, not replacement cables. The cable has a glossy black sleeving and as you can see it's cables are individually braided giving a sleek premium effect but also making the cable easy to manipulate.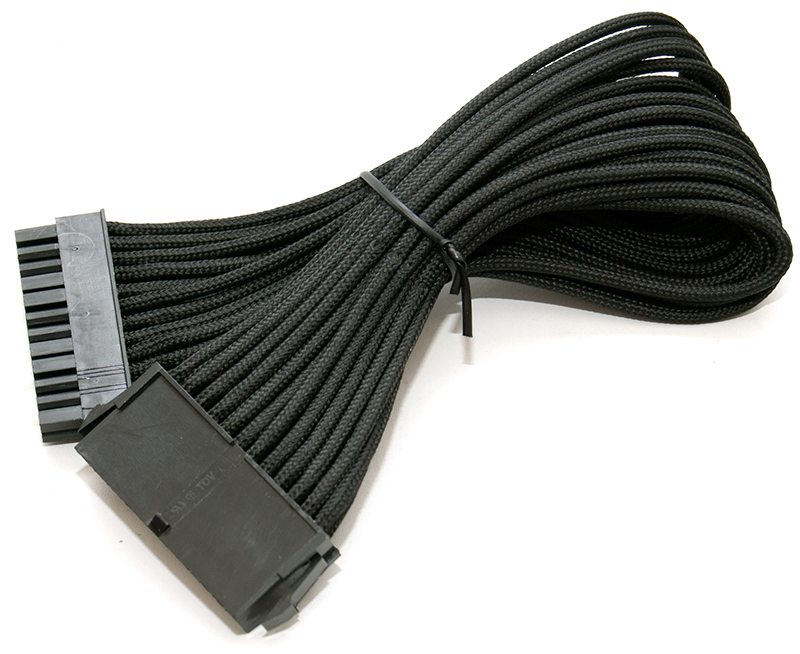 Next up we have the PP07-PCIB PCI-E 8pin to 8pin (6+2) cable, perfect for hooking up a graphics card and the 6+2 pin format makes is widely compatible with the bulk of GPU's on the market today, just keep in mind that you will likely need more than one of these cables per GPU as many graphics cards these days feature a 6+6 / 6+8 / 8+8 power configuration.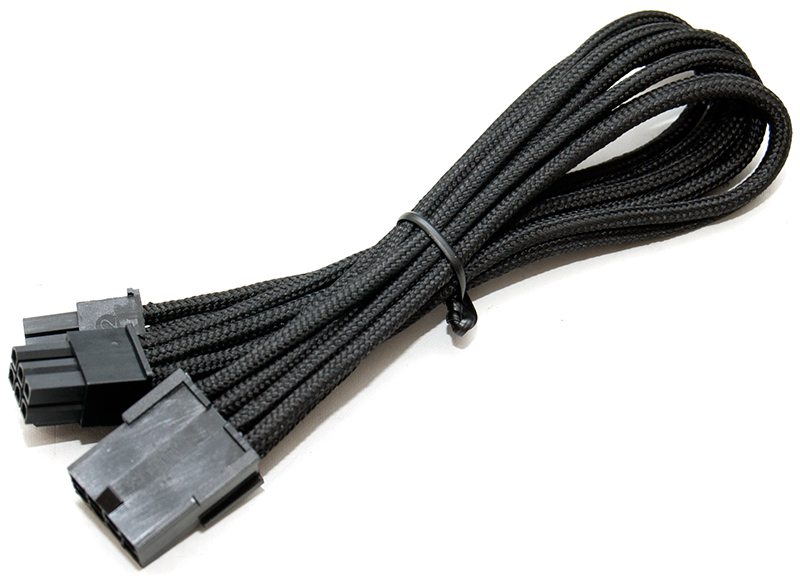 The PP07-IDE6B is a straight forward 6pin to 6pin PCI-E cable, similar to the one above, but obviously more specific in that it only works on 6pin connections.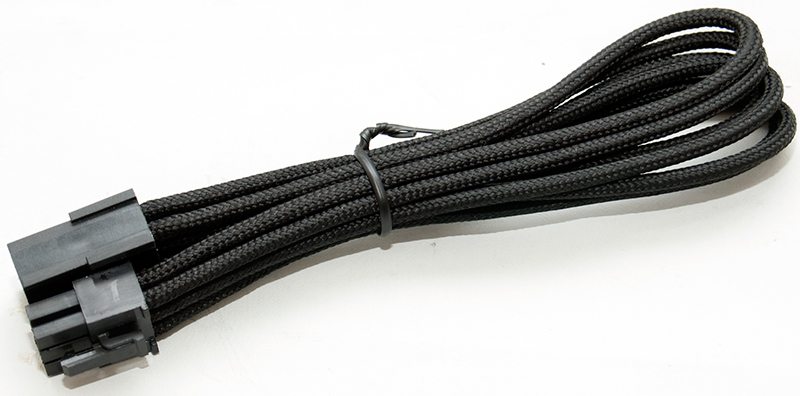 The PP07-BTSB is a SATA connection that takes 1 x 4pin MOLEX and gives you 4 x SATA power connections, extremely handy for cutting down on excess cables inside the chassis by converting a single power cable to run four HDDs or similar SATA powered devices.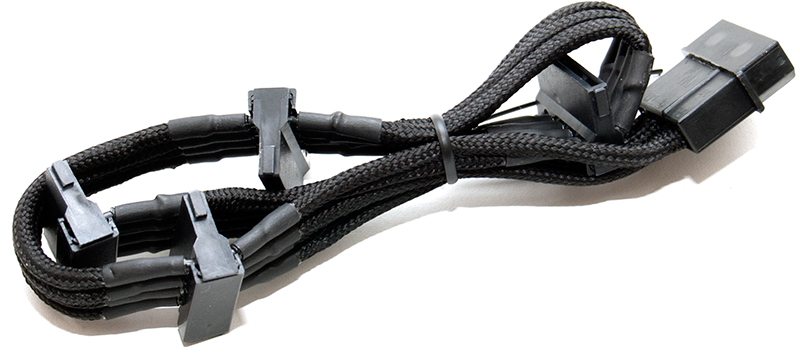 Finally we have the PP07-EPS8B 8pin to 8pin (4+4) EPS12V motherboard cable, which should be compatible with the bulk other consumer motherboards thanks to the 4 + 4 pin design, typically we find that lower performance boards or smaller boards such as M-ITX feature only 4 pins, while many desktop solutions need 8pins, so it's handy that this cable caters to both.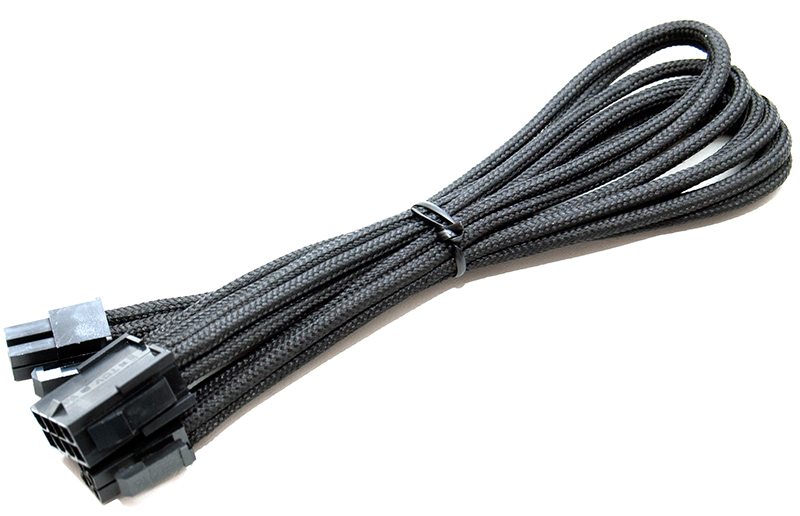 Performance
I've been using these cables as a complete set, sometimes just a few of them and other times the complete set for out chassis reviews here at eTeknix over the last two months, over that time I have had a lot of experience bending, flexing and generally giving these cables a hard time as I strive to get clean-looking builds for the review photos.
One thing I have noticed is that compared to some other extension cables I've used, the Silverstone cables are really stiff, this isn't a bad thing, but it makes them handle very different to the often soft flex of other brands. This also means that they feel very durable and that is no bad thing, but it also makes them possitionable and much like a stiff pipe cleaner they can be bent to an angle of your desire and will typically stay bent. The cables are quite glossy and this gives them a nice premium look compared to the mostly matt finish or softer look of many other extension cables.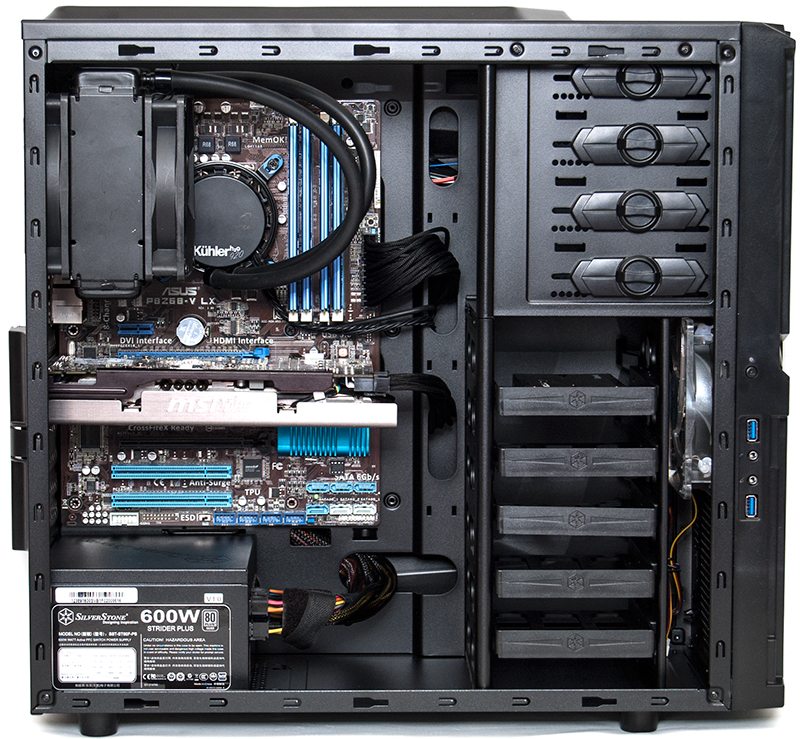 Final Thoughts
Of course there isn't really a whole lot to say about this product, it has a simple task to complete in offering an extension to your current PSU cables and that is exactly what it does. There are many reasons why you may want to do such a thing, given that some older PSU designs have shorter cables, or at least cables that are too short for some of the larger full-tower chassis now that power supplies are often mounted in the bottom of a chassis meaning the 12v cable may not reach the top of the motherboard. There are also many visual reasons to add pro cables, as the effect of sleek black cables can really make or break the design of a build, especially those who favour modding their systems or having a side panel window to show off their components.
Silverstone are well-known for their high quality designs and build quality and these cables don't disappoint on both those aspects, they're really well made, they feel durable, they haven't suffered any damage in the two months I've been using them even though I take them in and out of systems on a regular basis and I certainly intend to keep on using them for the forseeable future alongside several other pro cable kits that I use on a day to day basis.
If you want high quality cable extensions that look great, then you can't go wrong with the Silverstone PP07 extensions, overall a very simple but effective product.
Thank you Silverstone for providing us with this sample.