Silverstone PS09 Micro-ATX Chassis Review
---
---
---
Peter Donnell / 8 years ago
Introduction
---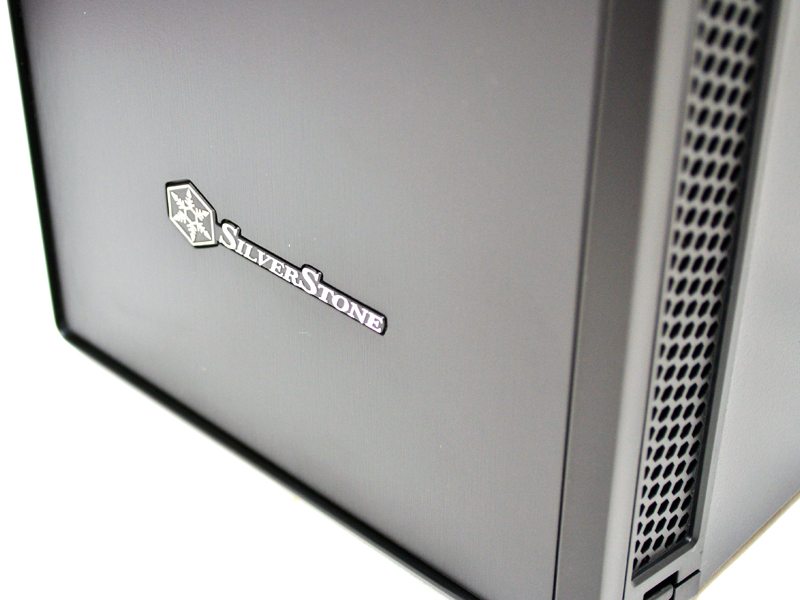 In the office today I have the Silverstone PS09, a budget friendly and fairly compact micro-ATX chassis. While I love the high-end Silverstone models such as their Fortress and Raven series, I still can't help but check out what goes on at the other end of the scale. It's not surprising that it's the low and mid budget products on the market that consumers typically go for, sure the gaming market may want a little more features and a large gaming chassis, but in the real world we're all governed by budget. Most people just want a straight forward case that will tick all the basics, build quality, size, affordability and that it is capable of holding all their components. Style obviously a factor too, but that's a very subjective matter as everyone will have their own preferences.
Priced at around £40 inc. shipping from most major online retailers the PS09 is certainly budget friendly, so it's certainly going to appeal to a wide audience. it's also quite compact, and it's size means it will only handle mITX and mATX motherboard sizes and is limited to four expansion slots, but there are plenty of great motherboards available in smaller form factors these days, so that's not too much of a restriction in terms of overall system performance. While the chassis is budget friendly, it's not without its bonus features and washable side intake vent for reduced noise and dust prevention are included, as well as a 120mm in take fan, and best of all the PS09 comes fitted with foam padded side panels to help reduce overall noise.
The specifications are fairly standard, but it's nice to see that despite its compact size the PS09 will still handle 2 x 5.25″ drives, 4 x 3.5″ drives and 1 x 2.5″ drives, of course you could install more 2.5″ drives in the 3.5″ bays, but you would need to use adaptor brackets. Most major graphics cards should fit with relative ease, especially since it's unlikely that those shopping for this kind of chassis will be worrying about cards as large as the 7990.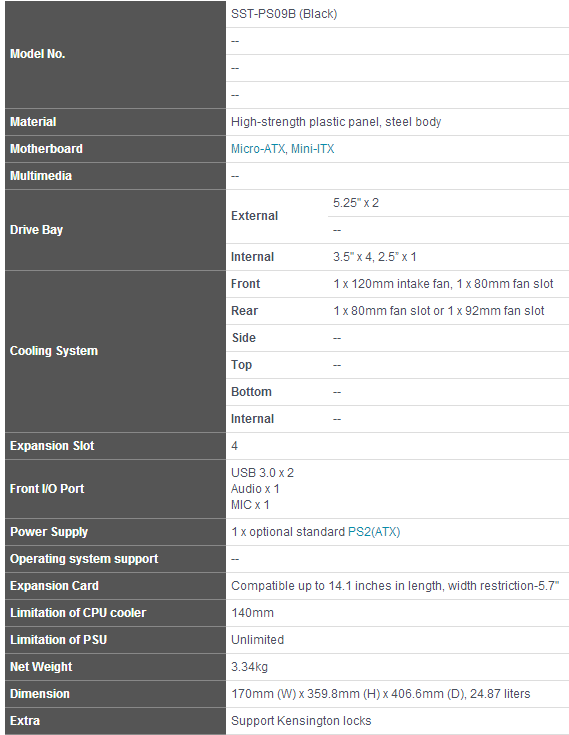 The packaging features a high contrast image of the chassis front as well as a run down of the major features.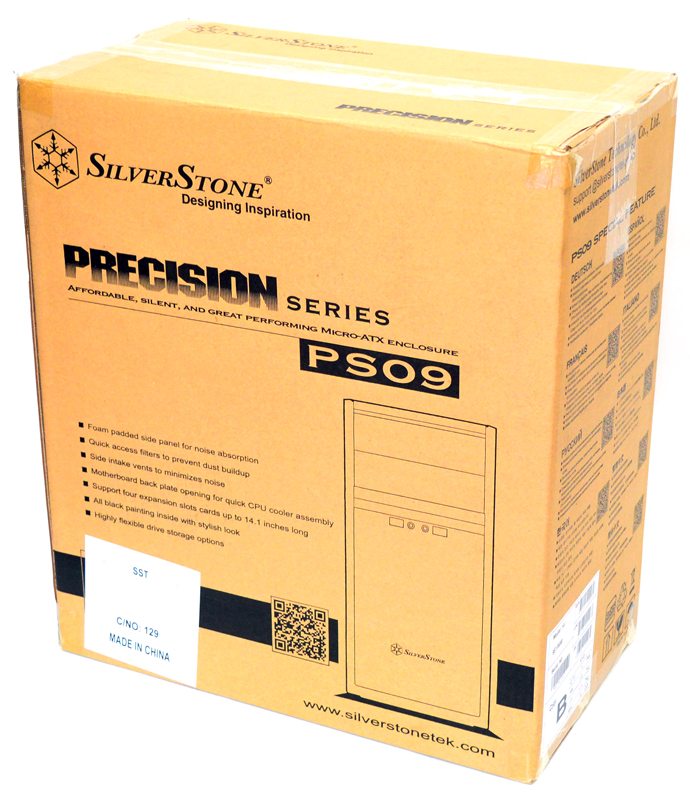 Around the back you'll find a detailed diagram that shows all major component support, but we'll take a closer look at those features in a moment.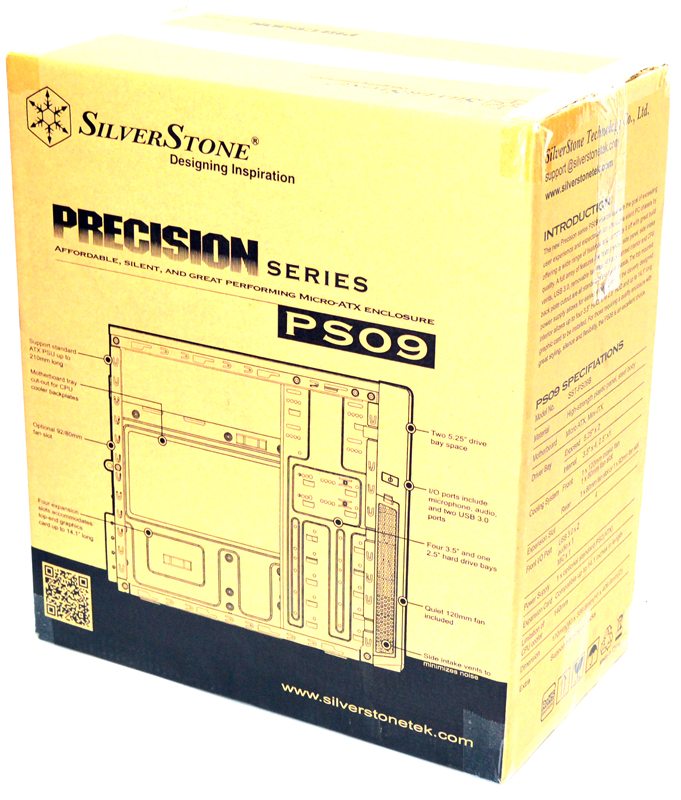 The chassis comes bundled with a single cable tie, and a large collection of high quality screws, everything you'll need to install components in all bays, plus PSU and motherboard.