Silverstone Raven RV05-BW Chassis Review
---
---
---
Peter Donnell / 8 years ago
Introduction
---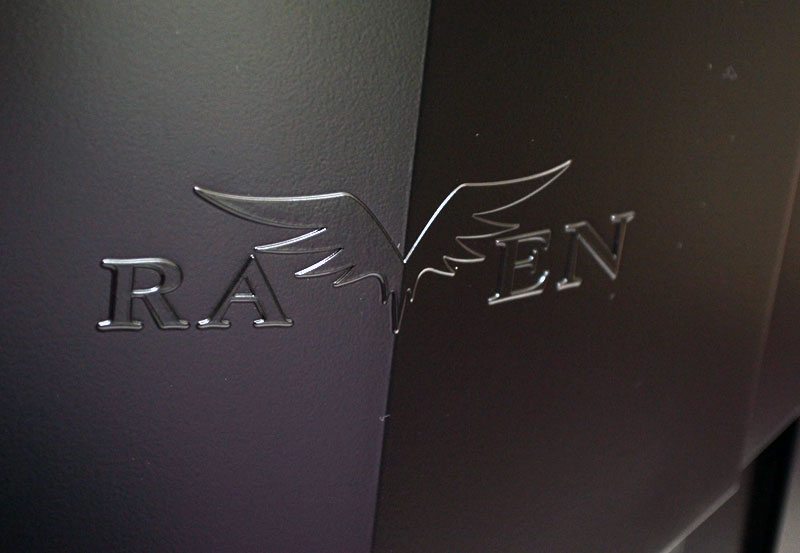 Silverstone are back again with the latest entry in their now legendary Raven series. We've always loved the Raven chassis here at eTeknix and while we've not reviewed the entire range, I have spent some time tinkering with each of them personally. Just check out our Reviews of the RV04 and the RVZ01 here to see what else they have to offer. Of course if you're eager to check out their latest and greatest, then you'll do better to stick around for the rest of this review first.
The Raven series is something of a flagship range for Silverstone, often pushing innovation and very unique designs for the gaming PC market. They've often been big, relatively expensive and uniquely styled compared to rival offerings, but the RV05 looks set to do thing a little differently. The 5.25″ drive bays are gone, allowing much more room for the motherboard and other components, while also allowing Silverstone to cut the overall size of the chassis down considerably, this is backed up by a much more affordable price tag when compared to the older Raven models, which often cost a little over £100 at release, where as the RV05 is a much more wallet friendly £80.00.
The lower price point may tell you that the RV05 has fewer features than its older brothers, but that really isn't the case here. As you can see, the chassis may have dropped the 5.25″ drive bays, but has instead added a slim slot-loading optical bay. Cooling is handled by two powerful Air Penetrator 180mm fans, although you can remove these in favour of 120mm and 140mm fans if you wish. Tall CPU coolers and long graphics cards are also supported.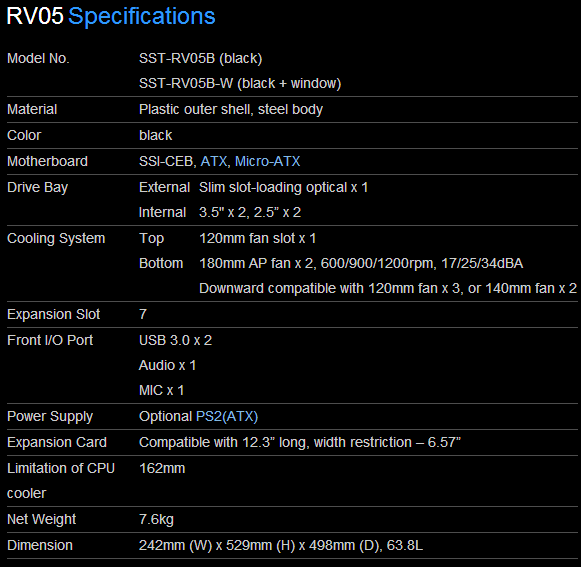 The packaging is really nicely design and while a box is just a box, the extra effort on design does indicate that this is a premium product.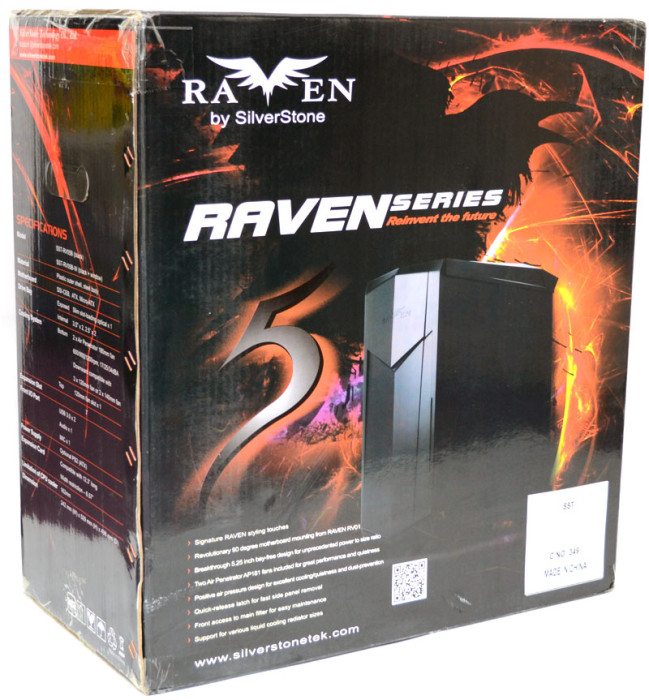 The chassis is really well packaged, with a protective cloth cover over the chassis and plentiful protective padding on either side.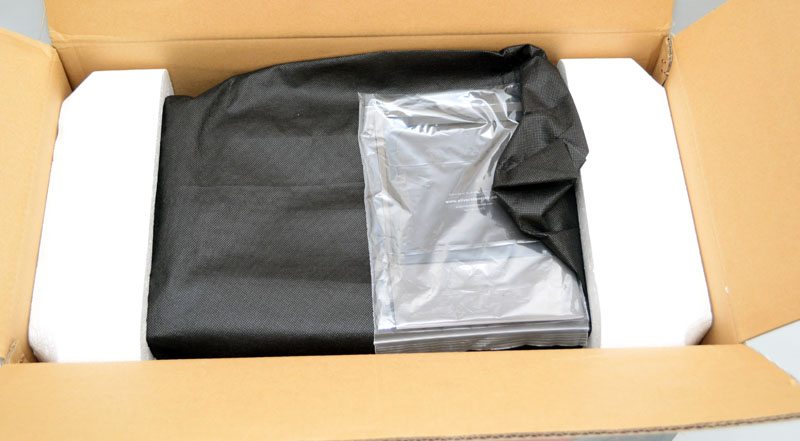 In the box you'll find a high quality multi language manual, some screws and cable ties, and a magnetic dust filter.