SilverStone SST-MR01 Aluminium Monitor Riser Review
---
---
---
Peter Donnell / 7 years ago
Introduction
---
SilverStone may be well-known for their power supplies, chassis and coolers, but that's certainly not all they product. SilverStone have won my heart in recent years with their high-end audio equipment such as the EB03 AMD and the EB01 DAC, as well as their premium grade headphone stand, so when I found out they had a monitor riser that kept in theme with the design of those other products, I leapt at the chance to take a look at it and complete the SilverStone set that I've acquired over the years.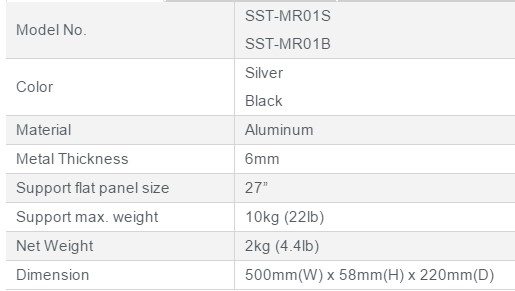 "The MR01 is a high-quality monitor riser designed with SilverStone's famed unibody aluminum construction. This enables it to support monitors or all-in-one PCs up to 27" or 10kg (22lbs). Its modest elevation returns valuable space back to the desktop for keyboard/mouse storage or other uses without negatively impacting ergonomics of the devices on top. Finished with sand-blasted and anodized surface, the MR01 has a premium look and feel that matches high-end monitors or all-in-one PCs. It also looks and works great with iMacs!"
Raises your monitor to an ergonomic height
Increases valuable desktop space
Beautiful single-piece aluminum unibody construction
Supports 27" monitors up to 10kg (22lbs)
The Box is pretty straight forward, not as fancy as some of the SilverStone range, but at the end of the day, a box is just a box.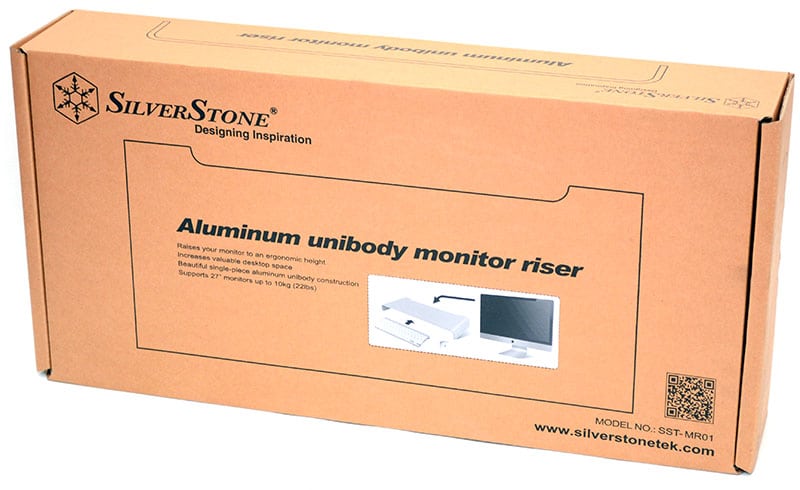 The design of this product is remarkably simple, featuring an aluminum unibody design. The single piece of aluminium gives the SST-MR01 incredible strength and an ultra-smooth appearance that is going to look fantastic on your desktop.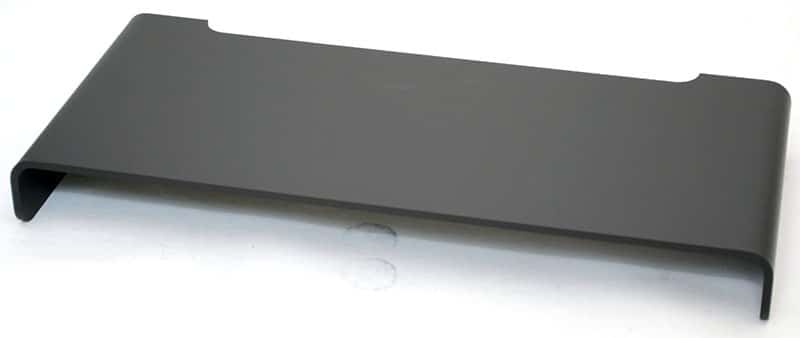 There's a super wide cut-out towards the back of the top panel, this means that your monitor cables has a little clearance at the back and this is especially important if your desk it installed against a wall as you'll likely want the SST-MR01 pushed right to the back of your desk.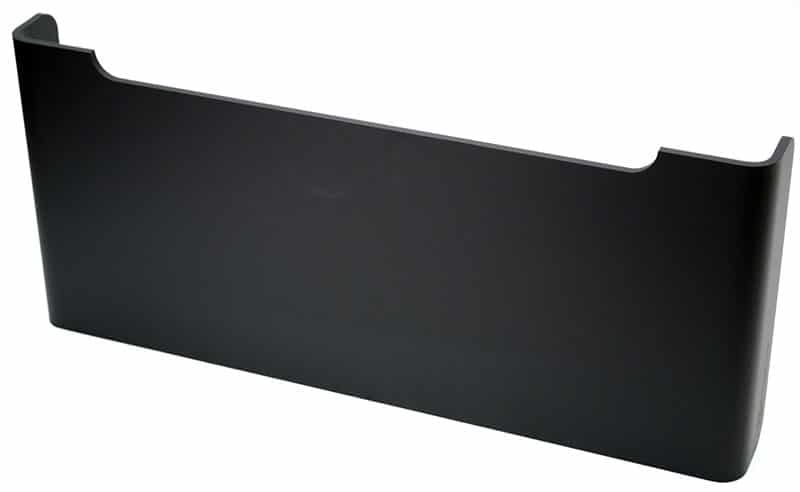 The clearance isn't huge here, but there's just enough room underneath for your average keyboard or any other bits and bobs you want tucked a little out of the way, such as USB hubs, memory card readers etc.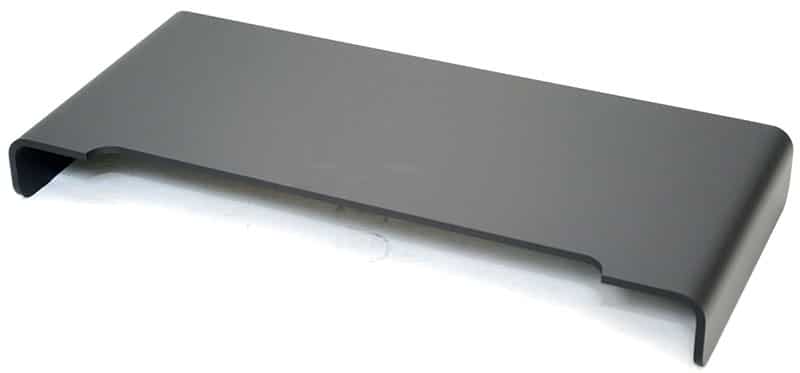 The whole thing has been treated to a silky smooth black coating, giving it a premium look and feel from every angle.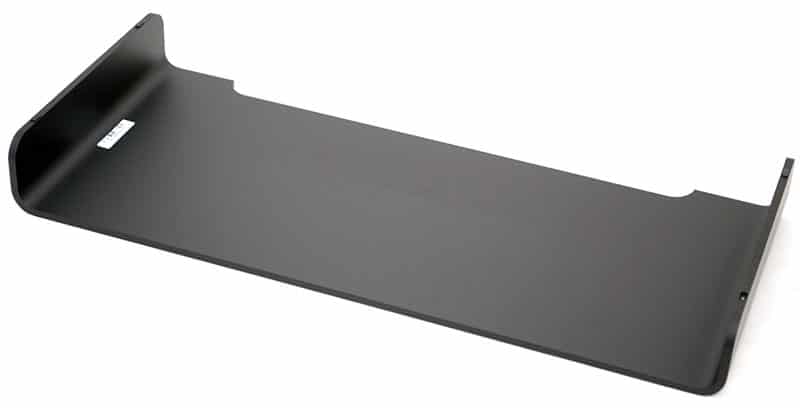 The SST-MR01 is cut from very thick aluminium, there's absolutely no bend or flex to the unit and it's actually pretty heavy too, I wouldn't suggest dropping it on your foot any time soon, that's for sure!