Silverstone SST-ST55F-PT 550W 80 Plus Platinum Modular Power Supply
---
---
---
James Cusworth / 1 month ago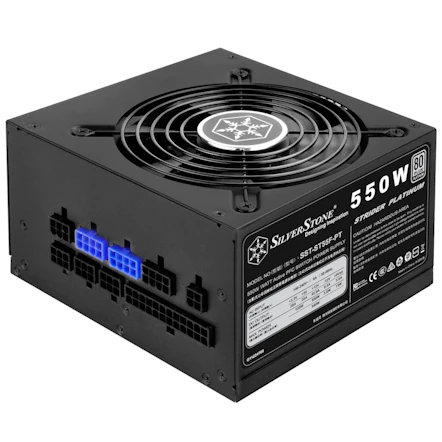 As desktop computers continue to advance toward ever more efficient and smaller designs, SilverStone is helping to drive the efficiency movement by releasing the Strider Platinum series of power supplies. Created to be the smallest fully modular ATX power supplies with 80 PLUS Platinum efficiency, they are also incredibly quiet with the ability to run in fanless mode. If the loading condition is below 20%, the fan in the power supply can remain off for silent operation during idle or low powered computing activities.
Other great features inherited from previous Strider series include ±3% regulation, powerful single +12V rail, 24/7 continuous power output, and multiple PCI-E cables. For those looking to build highly efficient systems in small footprints, the Strider Platinum is definitely the best choice.
Now £104.99

---
eTeknix use affiliate links, which means we may earn commission from our links.