SilverStone SX550 80 Plus Gold SFX Power Supply Review
---
---
---
Peter Donnell / 6 years ago
Introduction & Packaging
---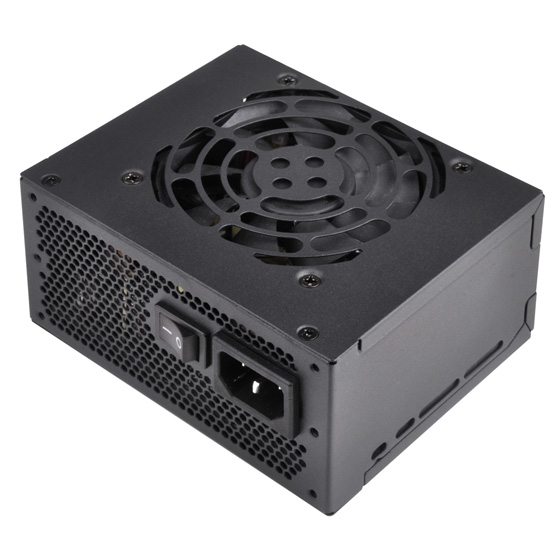 Bigger is better, a saying that really no longer applies to the world of PC system building. The market for small form factor builds is big business, with people building smaller office workstations, HTPCs, compact gaming rigs to fit under their TV or take to LAN and so much more. The main problem with SFF builds is power, compact PSUs have long been crazy expensive and/or underpowered, but that trend is changing.
"As the standards bearer of SFX PSUs, SilverStone's continuous breakthrough in power supply miniaturization and power density has resulted in SX550, a standard sized SFX model with high performance but surprisingly affordable price. It has 80 PLUS Gold level of efficiency, 50℃ temperature rating, and reliability of a continuous 550W output for 24/7 operation. Furthermore, the SX550 has a flexible single +12V rail with 45A to support dual 8pin/6pin PCI-E connectors for multi-GPU systems. Equipped with automatic temperature control, its 80mm fan can remain silent during idle and provide adequate cooling during high loading conditions. For SFF enthusiasts looking for the best bang for their bucks, the SX550 is an excellent choice."
The new unit from SilverStone, the SX550, delivers 550W of power with an 80 Plus Gold efficiency rating in an SFX form factor that makes it well suited to slim chassis designs. That much power in a mini-ITX type build is more than enough to power a high-end CPU and one of the latest graphics cards on the market.
Supports standard SFX form factor
550W continuous power output at 50℃ operating temperature rated for 24/7 operation
High efficiency with 80 PLUS Gold certification
Class-leading single +12V rail with 45A
Silent running 80mm fan with 18dBA minimum
Support dual PCI-E 8/6 pin connectors
Active PFC
Packaging & Accessories
The packaging shows off a teaser image of the PSU design, as well as touting the 80 Plus Gold rating.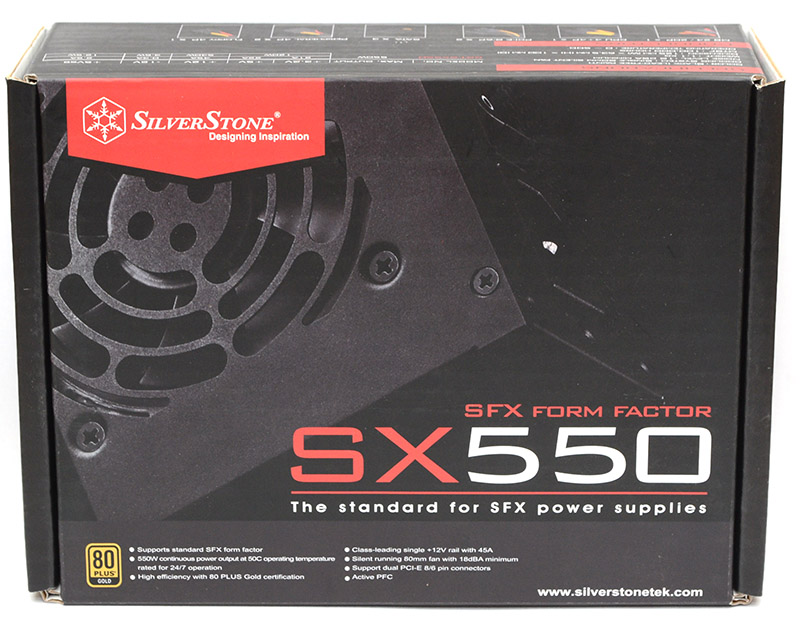 Around the back, a few graphs detail the efficiency rating of the unit, as well as the fan curve, which promises to be fairly quiet for an 80mm fan cooling solution.