SilverStone SX600-G SFX Series Power Supply Review
---
---
---
Peter Donnell / 7 years ago
Introduction & Packaging
---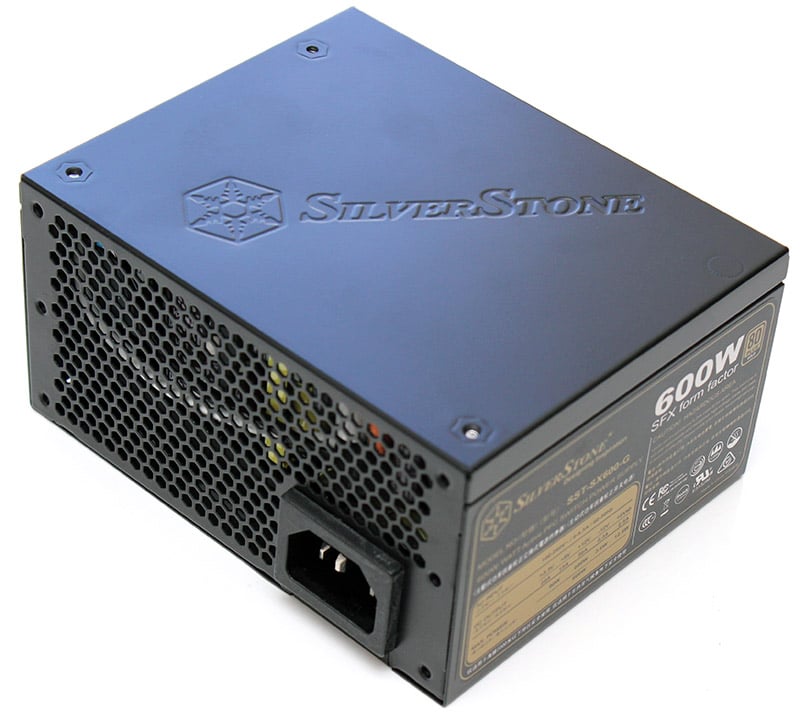 Silverstone is well-known for their high-end products, having created some very impressive power supplies, coolers, chassis products and a whole lot more over the years. One of their strongest areas is certainly in the power supply market, even more so when you look at smaller form factor units such as SFX. The benefits of SFX units are obvious, as they're much smaller than ATX PSUs, which makes them great for slim and compact chassis designs, such as the RVZ01 which Silverstone produces. These slim chassis are often designed for compact workstations, or HTPC use and more recently "Steam Machine" style rigs. Squeezing a massive graphics card into a compact chassis isn't impossible, but powering a monster GPU is not so easily accomplished with a tiny power supply and that's where the new SX600-G comes into play.
The SX600-G packs an impressive range of features, such as 600W 80 Plus Gold Efficiency power delivery, more than enough for even the most powerful graphics cards on the market today, with some power headroom for overclocking of your CPU and GPU alike. In true TV infomercial style "but that's not all", this unit also features an intelligent semi-fanless design, allowing for zero RPM operation in low load or cooler environments, 100% modular cables, a powerful single 12V+ rail, and dual PCI-E 8/6-pin connectors; in short, this unit almost sounds too good to be true.
The packaging is nicely designed, with lots of bright colours and a good photo of the product, as well as a quick run down of the main specifications.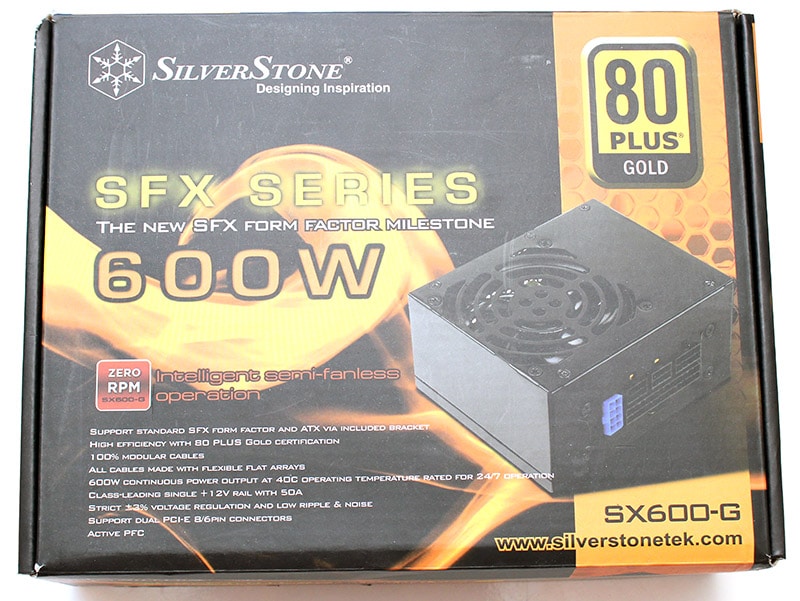 All the technical stuff is around the back of the box, not much interest to most consumers, but in short the PSU promises to be efficient and provide stable power output; pretty much what any PSU should do really.
In the box, you'll find a few bits of documentation, an SFX to ATX adaptor bracket, some mounting screws and the AC power cable.