SilverStone Tundra Series TD03-Lite AIO CPU Cooler Review
---
---
---
Peter Donnell / 7 years ago
Introduction
---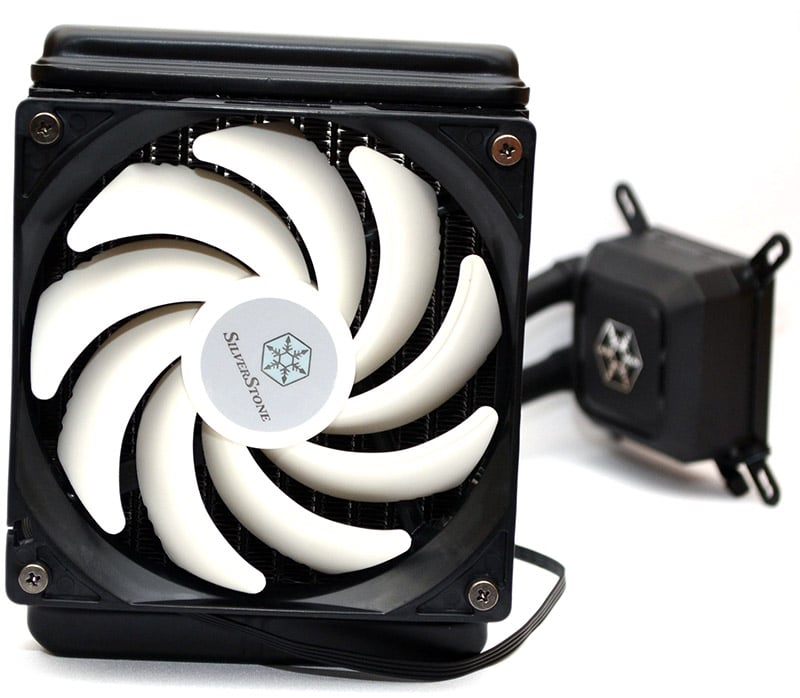 We first reviewed the Silverstone TD03 just over a year ago, and I was thoroughly impressed with its build quality, performance and overall design. The TD03 is one of the best coolers in its class, but the only downside that I can see is that it was a little expensive; although you get what you pay for. Today, I'll be taking a look at the TD03-Lite, a cooler that takes what we knew about the original, but for a much lower price and to reflect that, a few of the design features have been cut back to keep the cost down, offering the product to a much wider market, but has this had an effect on the performance? Let's find out!
The specifications from the TD03-Lite are promising and the cooler comes equipped with a high-quality 120mm PWM fan, an aluminium 120mm radiator and copper contact block.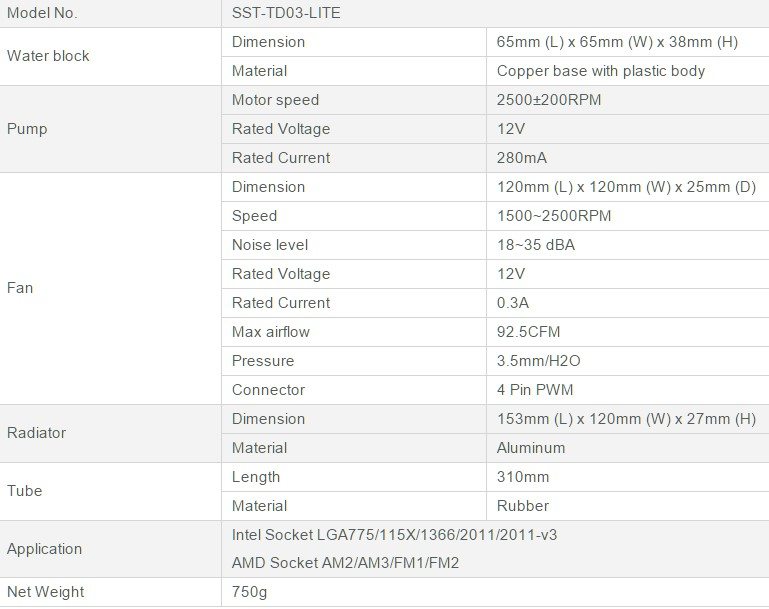 The packaging reflects SilverStones budget intentions, a brown box with printed decals, nothing fancy, but a box is just a box after all.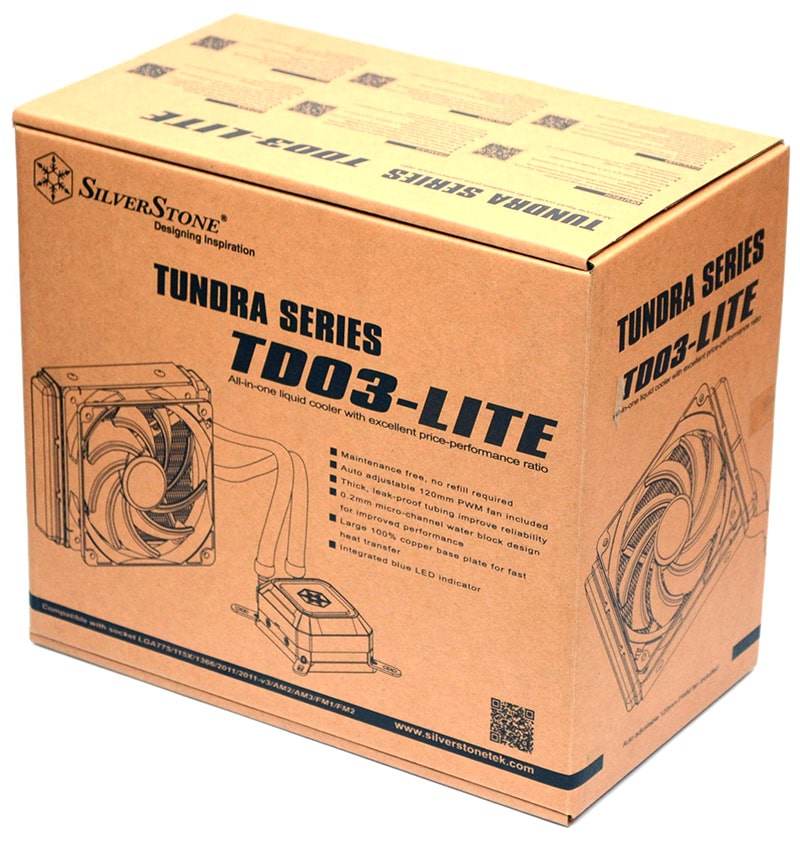 Everything comes neatly packaged in a custom shape carton, with separate compartments for all the major compartments and protective plastic over all sensitive hardware.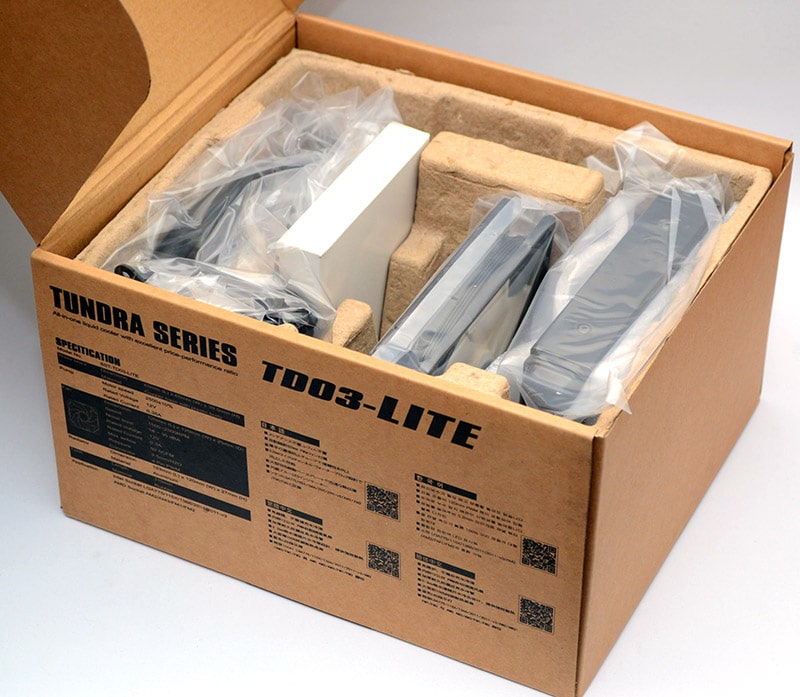 The included fan is a 120mm x 25mm design, with a black flat 4-pin PWM cable.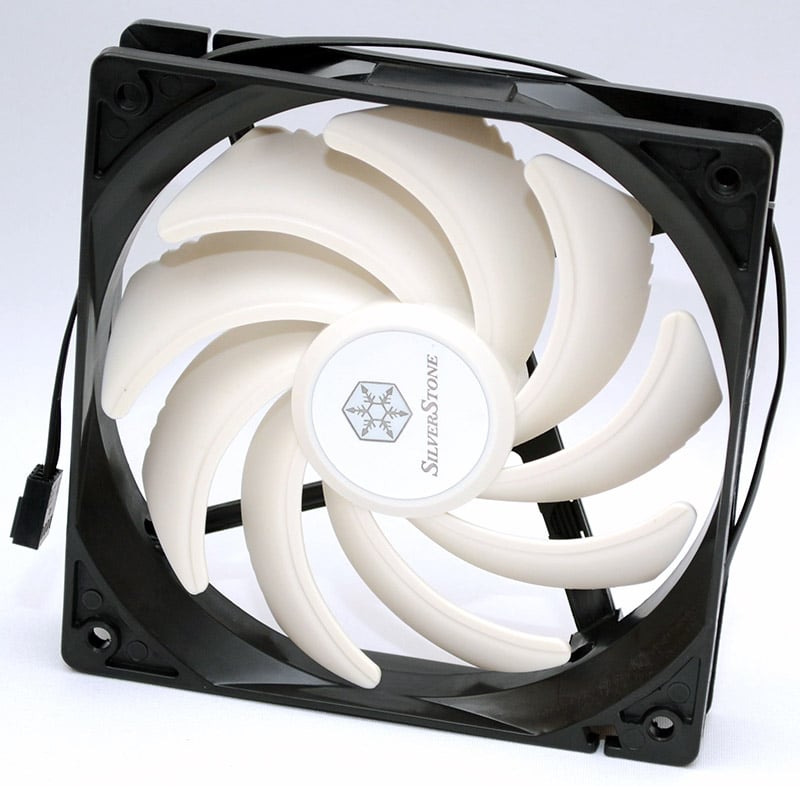 The fan features a 9-blade design and shaped edges to help better direct airflow, reduce noise and improve overall performance.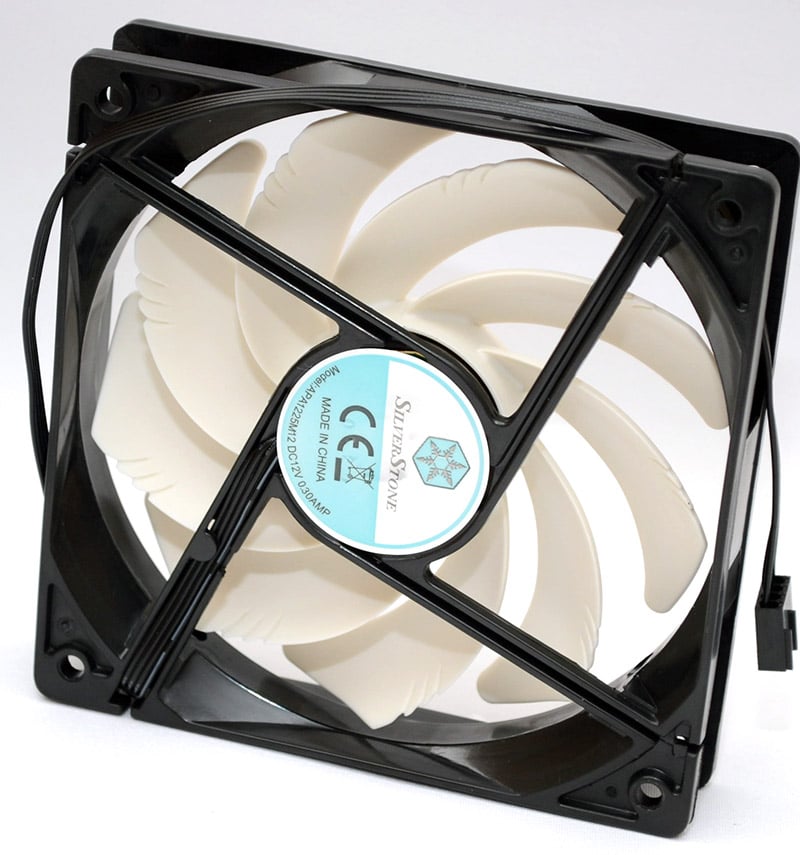 The included mounting kit supports Intel and AMD, comes with a universal backplate, Molex adaptor, all the required screws and a syringe of thermal paste.
The cooler is nothing too fancy, but it's certainly presentable. It's appearance isn't much different from most 120mm AIO water coolers, with a black radiator, two thick hoses and of course, the CPU block/pump.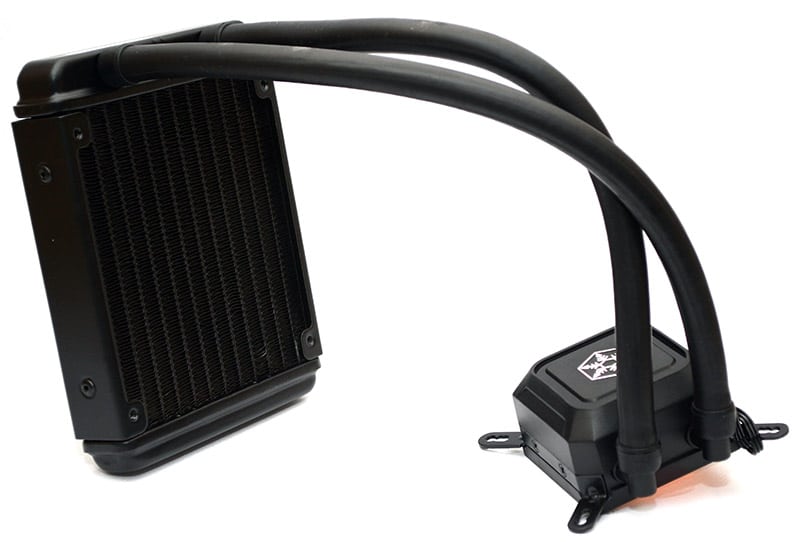 The radiator is a slim design, so it should be compatible with a wide range of system builds.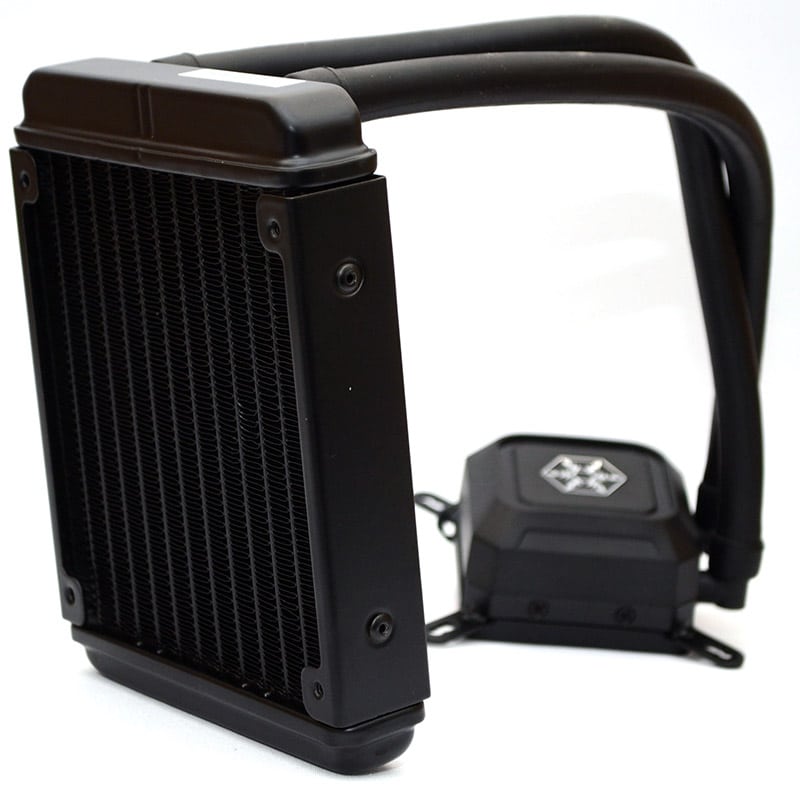 The aluminium radiator is pretty straightforward in terms of design and the all-black design means it should easily blend into your system with ease.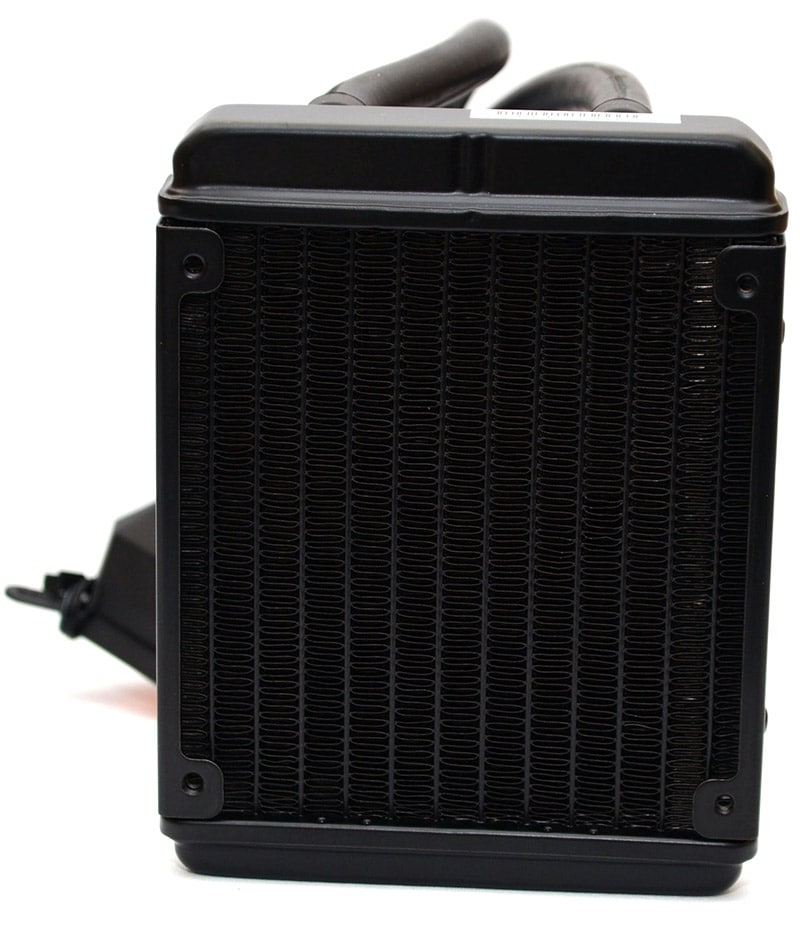 The pump is the biggest changes here, the TD03 had a metal housing, while the Lite has plastic. It's nicely finished and features a nice logo on the top with some small blue LED indicators just behind the logo for some added flair.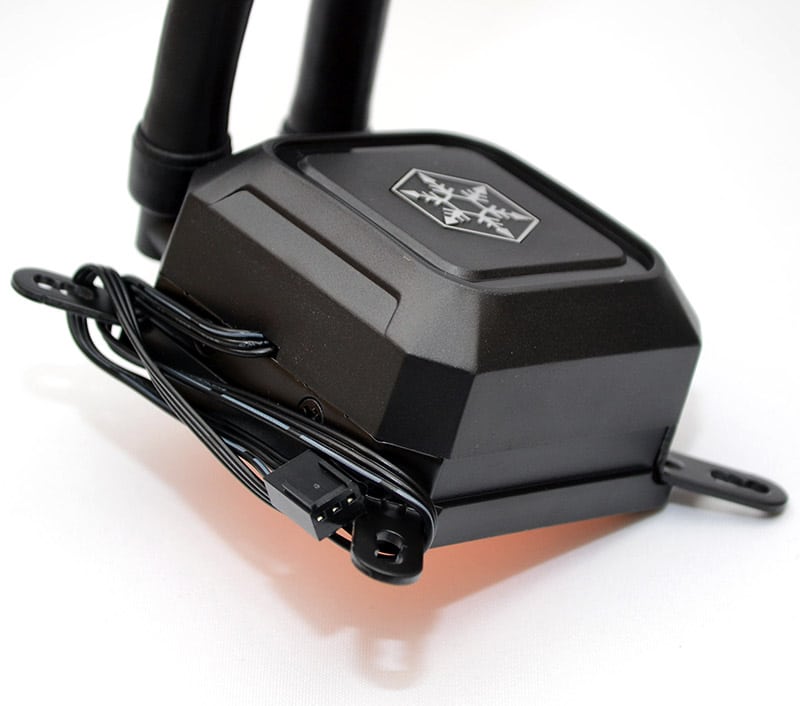 The Intel brackets are pre-fitted for a quick and easy installation, but a few screws are all that need to be tweaked to remove it and install the AMD brackets which were included in the box. The pump comes with a 3-pin header, so you'll need two fan headers on your motherboard; one for the pump, one for the fan.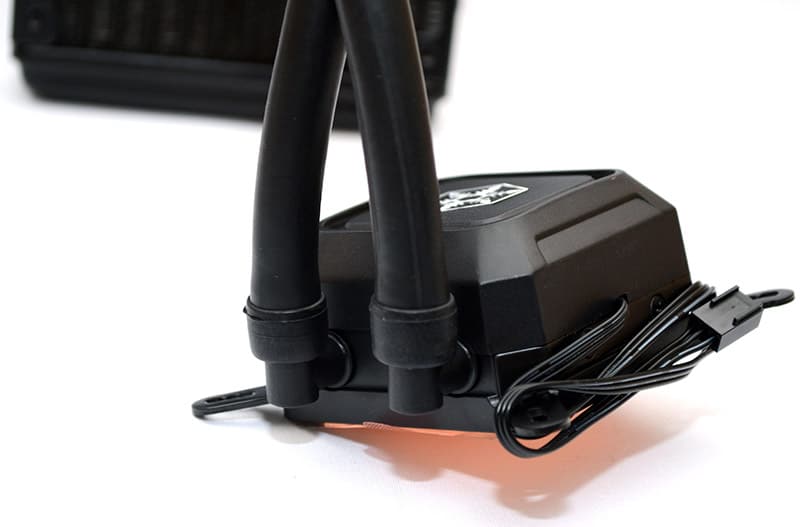 The copper contact plate is huge, so it should offer lots of coverage on a wide range of CPU types. It's also well polished and this should help you get a nice uniform fit.