SilverStone Tundra TD02 240mm AIO Review
---
---
---
Ryan Martin / 10 years ago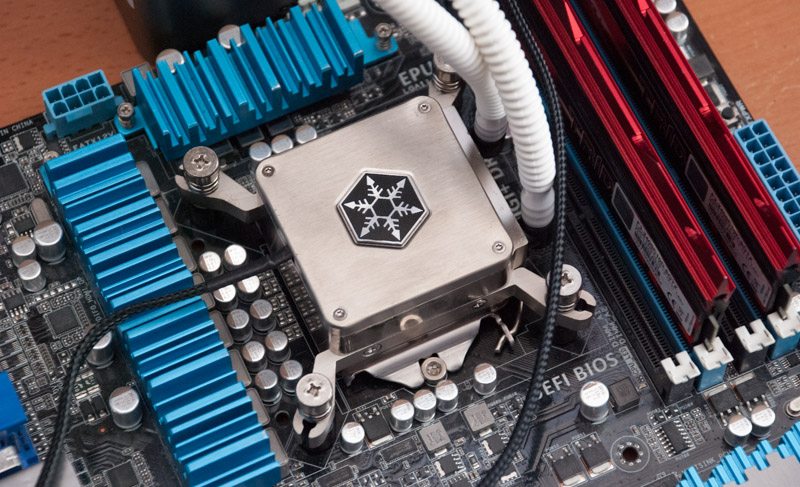 The build up to SilverStone's Tundra series of All-In-One closed loop liquid CPU coolers has been a very exciting one for me. While quite a few of news sites falsely reported that the Tundra is based on a collaboration between SilverStone and Asetek/CoolIT, the Tundra series is unique because it is entirely in-house. That means SilverStone designed everything themselves from the ground up. The model we have here today is the flagship Tundra TD02, the 240mm radiator based version, and this unit (like the TD04) uses an aluminium unibody and has some rather unique aesthetics. Aluminium and alloy is are the materials of choice throughout the majority of the product's construction making it both high quality and unique looking.
Furthermore, the pump head is fully aluminium too and uses a more durable screw-less design as well as integrated mounting brackets to make installation a lot easier. What is also interesting is the radiator which uses a unique patented design. It is certainly like no other radiator I have ever seen before and the main advantage is extra surface area though they've also equipped a very thick 45mm wide radiator which is nearly double thickness. Below you can see the SilverStone Tundra TD02 radiator design and then below that you can see a "traditional" radiator fin design.
So straight away before we've even delved into testing we can see the Tundra TD02 is very unique in its design, construction and styling. Below you can see the full specifications of the Tundra TD02 but now let us proceed onto the rest of the review.