SK Hynix Launches 72-Layer 3D NAND Enterprise Products
---
---
---
Bohs Hansen / 4 years ago
SK Hynix Launches 72-Layer 3D NAND Enterprise Products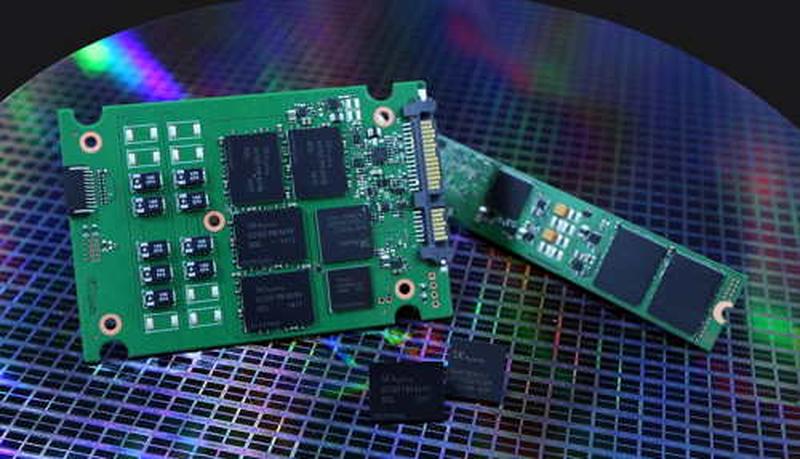 SK Hynix started to talk about their 72-Layer 3D NAND 10 months ago and started the actual production 3 months later. Now the company is ready with eSSD (enterprise SSD) offerings based on the new NAND fabrication. The first two instalments are a SATA-based drive up to 4TB and a PCIe drive with up to 1TB capacity.
"SK Hynix started mass-producing Client SSD with its 3D NAND chips and in-house firmware and controller last year. Now we have expanded our SSD business portfolio with the development of eSSD," said Jin Kang, head, NAND planning and enabling. "The company plans to actively meet growing eSSD market demands to contribute to enhancing its profitability in NAND flash business" he added.
SATA-Based 72-Layer SK-Hynix eSSD
SK Hynix is truly entering the lucrative enterprise market with these new drives. While the consumer market is great, it's in the enterprise sector where the big money is earned. With the 72-layer 512Gb 3D NAND chip, the company is paving the way.
They combined the 72-layer 512Gb 3D NAND flash with their in-house firmware and controller to provide the maximum density of 4TB. The math is easy, with double-capacity chips, you can create drives with double the capacity.
A single 4TB SSD could contain 200 4K movies if you calculate 20GB per movie. That's a lot of storage, but what about the performance? This eSSD supports sequential read and write speed of up to 560MB/s and 515MB/s, respectively. The random performance comes in at 98K IOPS when reading and 32K when writing. Latency is another thing that's been improved with this generation and that's a vital factor for eSSDs.
PCIe-Based 72-Layer SK-Hynix eSSD
The company also finished developing an enterprise PCIe SSD. The PCIe SSD will also use the 72-layer 3D NAND and have a capacity of more than 1TB. The 1TB PCIe SSD operates at 2700MB/s and 1100MB/s of sequential read/write speed and runs random read/write performance of 230K and 35K IO/s.
When will they be available?
The sampling of both these series' have begun to server and data centre clients in the US.