Smart Home Automation Review – Control of Your Home
---
---
---
Peter Donnell / 6 years ago
Introduction
---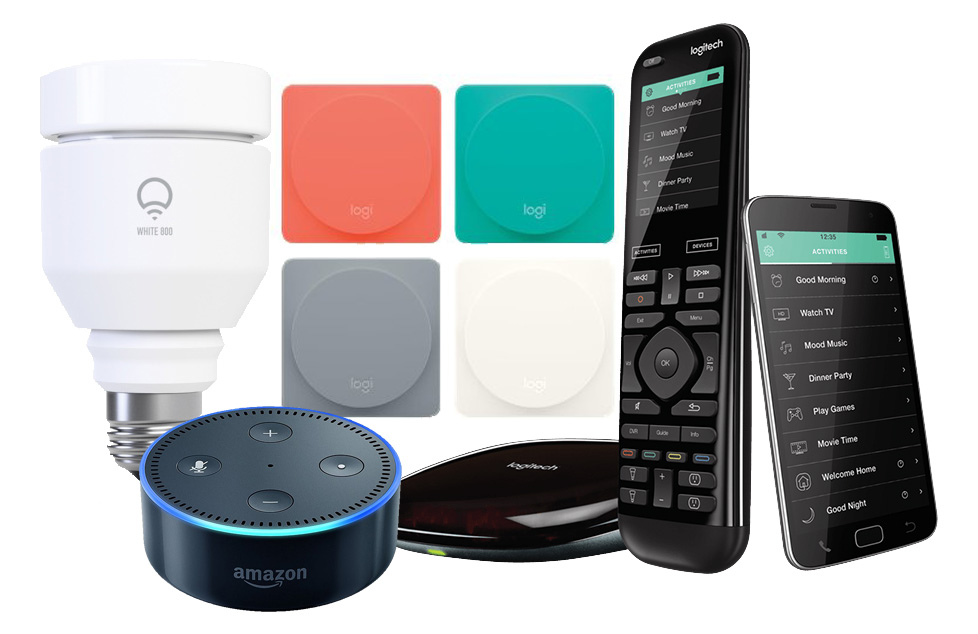 There's a technology boom going on right now in the IoT sector, with a huge number of smart and connected devices hitting the market, and consumers mopping them up, especially so in the recent Black Friday sales, where many smart home automation systems were heavily discounted. From Amazon Alexa, to a vast range of light bulbs, there's a lot of things that suddenly want to talk to each other in your house, so let's get cracking and see what it's like to turn your home into a smart home!
Today we'll be looking at a range of devices that you can connect to your home Wi-Fi, control via mobile apps, the cloud, with your voice and more! While this isn't our typical style of review, what it does mean is that we have a rich ecosystem of smart home controls and devices to help us bring you more detailed reviews of upcoming smart home technology in the future. We'll be looking at more advanced features of these devices over the coming weeks, testing if upcoming IoT devices are compatible with them and looking at ways of expanding the smart home ecosystem. There are a lot of products out there, but for now, lighting, home entertainment system and a voice controlled AI seems like a safe place to start.
Featured Products
Logitech Harmony Elite
Logitech Pop Home Switches
LIFX White 800 Wi-Fi Smart Bulbs
Amazon Alexa (Echo Dot x 2)
With this hardware, we should be able to build the basis of a smart home, with voice controls for basic tasks such as turning on lights, setting alarms, reminders, scenes such as "movie time" and "bed time", powering on/off our home entertainment centre and more.