Internet Explorer's Death Gets 'Commemorated' With Tombstone!
---
---
---
Mike Sanders / 12 months ago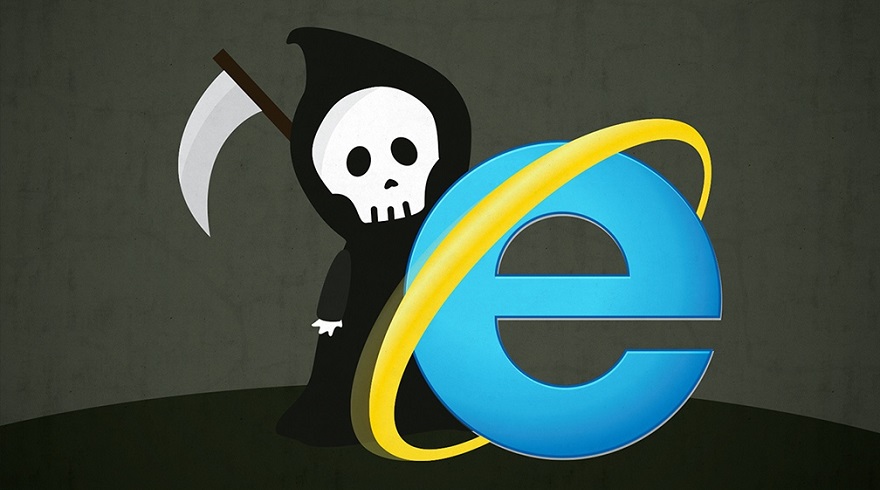 On June 15th (last week for those of you without a calendar), one of the most iconic pieces of internet history died. – Yes, following the expiration of its official Microsoft support, the once widely-used browser, Internet Explorer, expired.
What did this mean? Well, while it still clearly runs, the key factor is that with Microsoft no longer offering support for it, no more security updates would be provided. This means that, in terms of online safety, continuing to use the browser will become an increasingly ill-advised thing to do!
While its passing was mostly met with a combination of nostalgia and 'good riddance from the community, however, one software engineer in South Korea has decided to take things a step further. In a meme making its way around the internet, yes, they have officially both purchased and erected a headstone to mark the passing of Internet Explorer!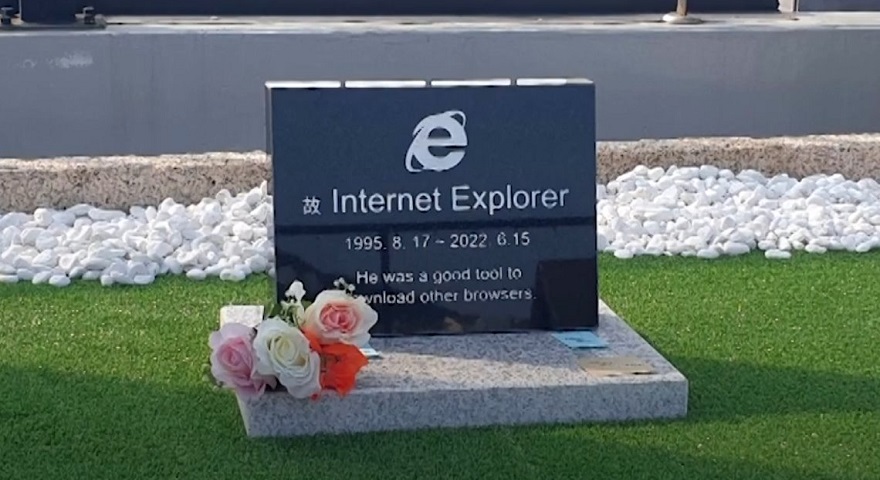 Internet Explorer Commemorated with Tombstone!
No, this is not a joke. This is a full-blown marble commemorative headstone that has been erected on an office roof in South Korea. Coming in a report via Reuters, it was commissioned by software engineer Jung Ki-young as something of a tongue-in-cheek memorial to the difficulties (and seemingly mostly bad memories) he had programming for the (now former) internet browser. (In this regard, I think he's mostly referring to the extended support that had to be offered long after Internet Explorer had lost most of its relevancy).
"It was a pain in the ass, but I would call it a love-hate relationship because Explorer itself once dominated an era. I regret that it's gone, but won't miss it. So its retirement, to me, is a good death.

[Speaking of the image going viral] That's another reason for me to thank the Explorer, it has now allowed me to make a world-class joke."
Coming with the epitaph "He was a good tool to download other browsers", it is a somewhat concise summary of one of the most iconic pieces of internet history. One that is, however, probably accurate based on the last 10 years of its lifespan. – In terms of having a sense of humour though, Jung Ki-young gets a thumbs up from me.
What do you think? – Let us know in the comments!