Sony Announces Four New A/V Receivers
---
---
---
Bohs Hansen / 5 years ago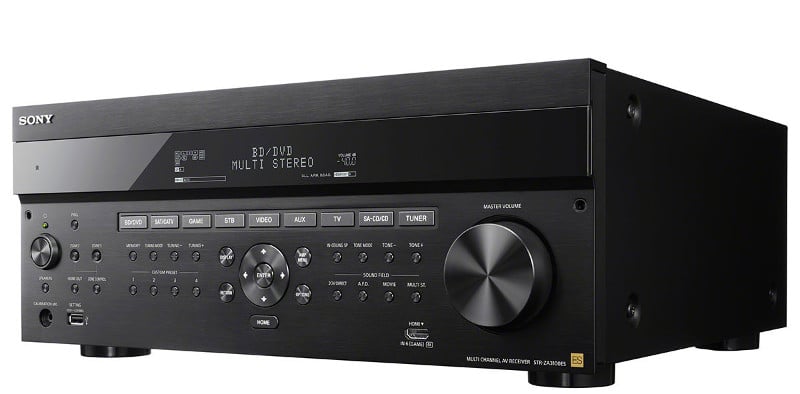 Yesterday we could report on Sony's newest 4K devices such as their first 4K UHD Blu-Ray player and the not-so-cheap 4K UHD projector, but that wasn't all that Sony had to show CEDIA 2016 in Dallas. They're also ready with not one, but four new A/V receivers in the ES series. The four new receivers are the STR-ZA3100ES, STR-ZA2100ES, STR-ZA1100ES, and the STR-ZA810ES.
All four of these new receivers support 4K and HDR video passthrough while the audio side of things supports Dolby Atmos and DTS:X 3D surround sound. Legacy sound formats such as Dolby TrueHD and DTS-HD Master Audio are naturally also supported by these A/V receivers.
The three larger models come with six HDMI ports while the smallest has one less and comes with five HDMI ports. Two of these ports support HDCP 2.2 compliant inputs and it comes as no surprise that they allow for 4K 60p (4:4:4) passthrough and support for the previous mentioned UHD Blu-ray player and projector. Other than that, Sony didn't reveal detailed specifications on either of the devices yet, but they're set for a release in early 2017 along with the Blu-ray player.
Price is one thing that Sony did reveal, at least preliminary prices. The STR-ZA3100ES will cost you $1700, the STR-ZA2100ES will cost you $1400, the will cost you STR-ZA1100ES $1000, while the entry-level model STR-ZA810ES will cost as little as $800.