Sony PlayStation Put On Big Show At EGX 2018
---
---
---
Mike Sanders / 4 years ago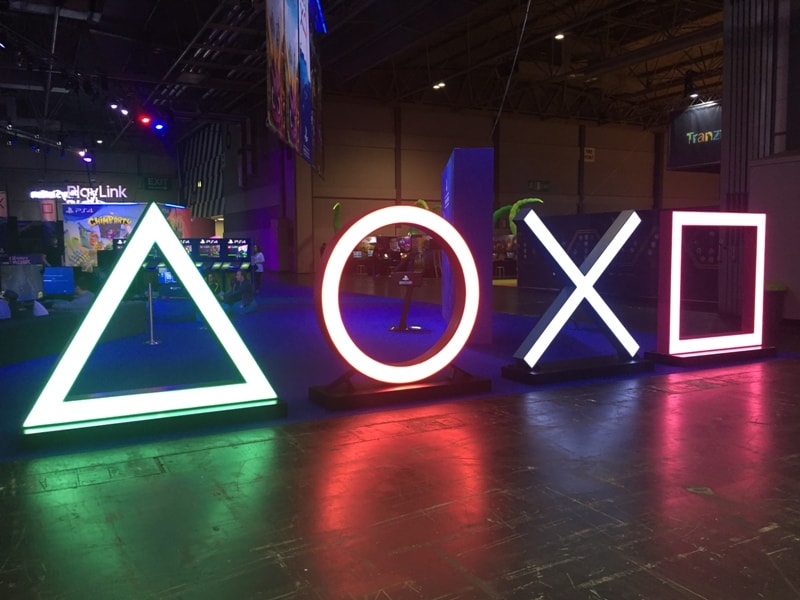 Sony PlayStation Put On Big Show At EGX 2018
Given that the Sony PlayStation is the biggest console on the planet, it's hardly surprising that they would be attendance at EGX. With a set-up the size to rival Nintendo, Sony crammed the area full of consoles running the latest games both in terms of controllers and VR.
We, therefore, give you a quick highlight to show you what Sony had to offer us!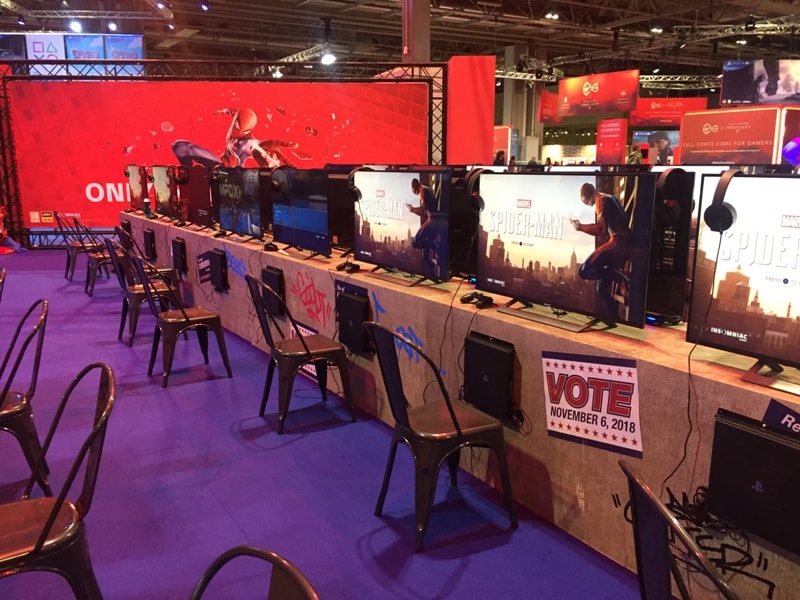 Spider-Man!
One of the biggest console exclusive releases for the PlayStation has been Spider-Man. It was, therefore, very little surprise that Sony absolutely filled a small section with systems running the game. It was perhaps the single biggest game they emphasised and they even decided to bring in a pretty impressive figure (roughly 7′ tall) of the web-slinger himself!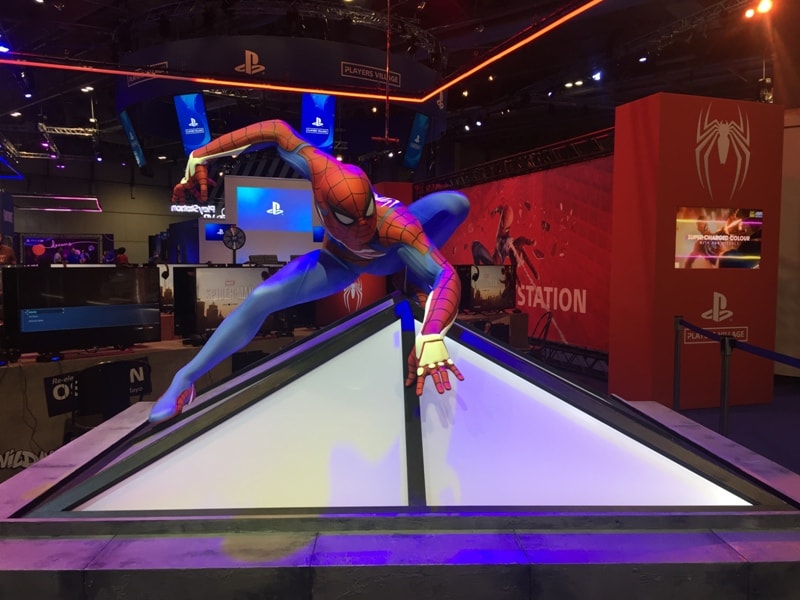 New And Upcoming Releases
In a slightly more limited way, Sony also gave players the opportunity to play brand-new or yet unreleased games. These included Ace Combat 7, Jump Force, Soul Calibur VI and a game I must confess I hadn't heard of – Man Of Medan.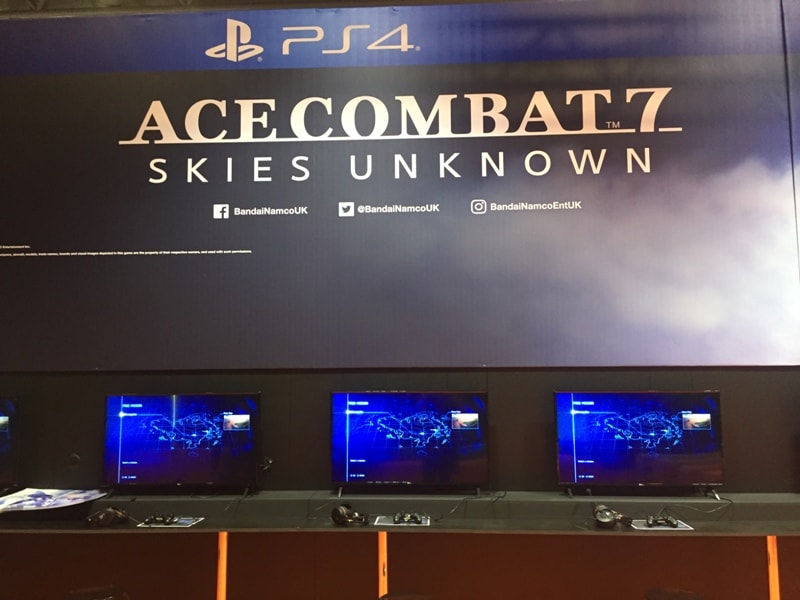 Man of Medan appears (from the brief playthrough I had) to be an upcoming survival horror game. I admittedly didn't have the chance to play it for long enough to really get a full grasp, but it was also possibly something to do with the fact that I'm a bit of a wuss when it comes to horror games. It certain though, at the very least, looked highly impressive!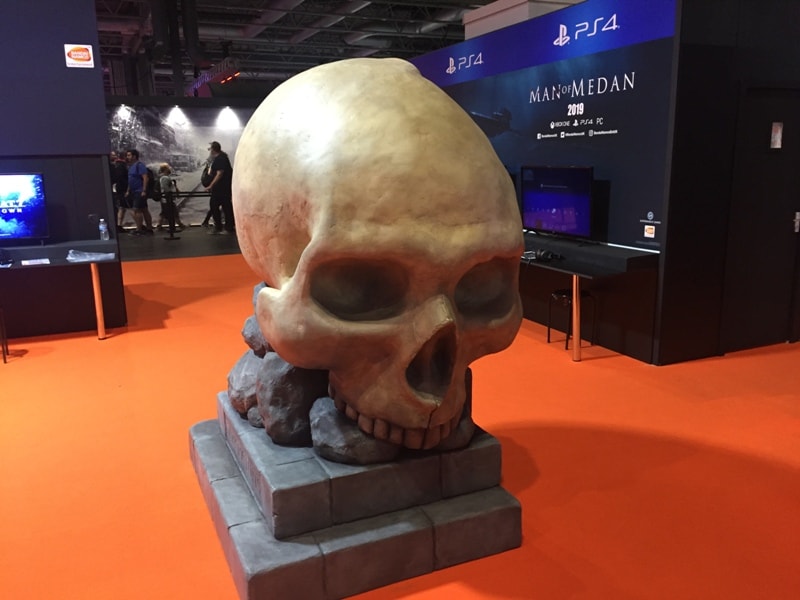 VR Gaming
Sony set aside a small section of their area for VR specific gaming. A particular highlight was the VR version of Wipeout which, I think it's fair to say, is one of the most iconic releases in Sony's console history.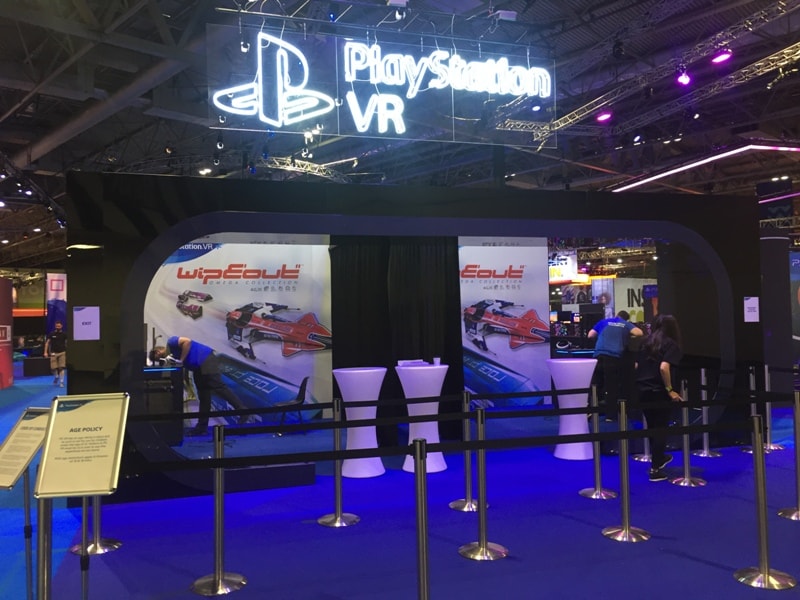 Speaking Of History
Speaking of history, Sony also decided to put on a small display of what (sadly now) is their retro technology. For those of us in our late 20's onwards, this unfortunately barely feels retro at it. If nothing else though, it's nice that Sony took a little space to give a nod to their past.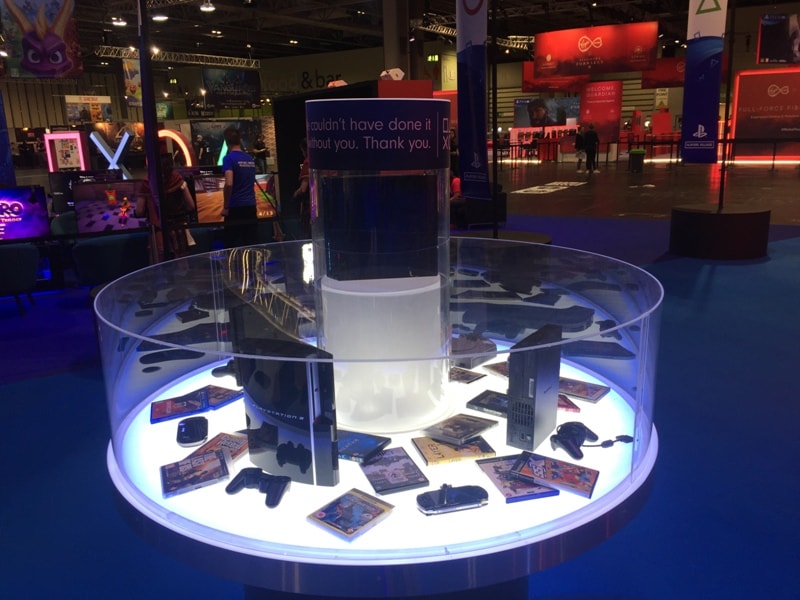 Some Disappointments!
For the large amount of space that Sony had, it was a little disappointing that some of the newer upcoming games were not revealed. The vast majority seemed to be devoted to either Spider-Man (which is already out) or Fortnite. The latter was, without a doubt, an attempt to clog up the area as best as possible. Who can resist a quick round after all?…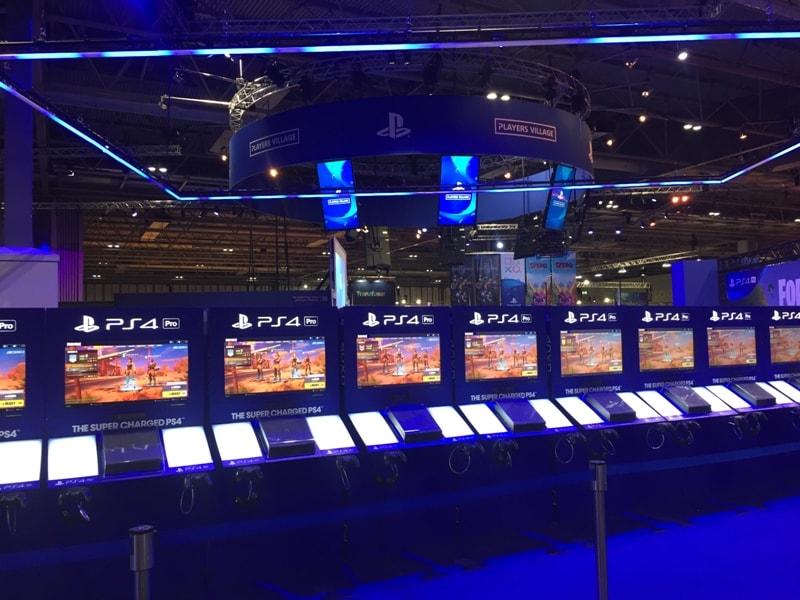 Can I Still Visit?
EGX is on until the 23rd of September at the NEC in Birmingham. Tickets are available at the door or online! Should you wish to attend you'll find a lot of interesting things. Not only in terms of gaming but PC technology in general!
For more details on the show, you can visit the official EGX ticket website here!
If you do visit, be sure to check out the Sony PlayStation stand and tell them eTeknix sent you!