Sony Pulls 'The Interview' From Cinemas After Hacker Threats
---
---
---
Ashley Allen / 8 years ago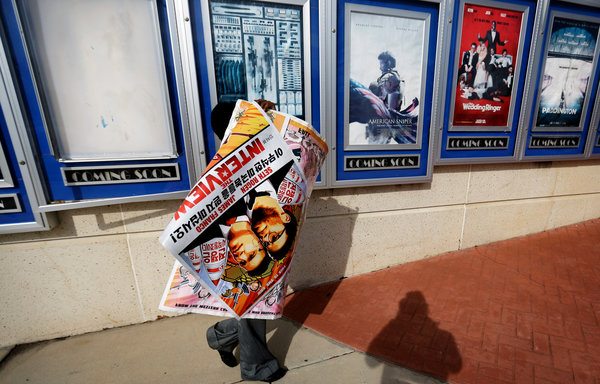 The Interview, the film that supposedly motivated the massive hack of Sony Pictures, has been pulled from its Christmas Day release after terrorist threats by the hackers.
At the end of November, a hacker collective known as Guardians of Peace compromised Sony's servers, stealing over 100 terabytes-worth of data, including internal documents, personal e-mails, and a number of video files of as-yet-unreleased films, many of which have leaked online.
Two days ago, Guardians of Peace threatened to take action against any cinema that screened The Interview, a comedy about the attempted assassination of North Korean leader Kim Jong-un. By yesterday, AMC Theaters, Carmike Cinemas, Cinemark, and Regal Entertainment all announced that they would not be screening the film for safety reasons. This motivated Sony Pictures to pull the film entirely from cinematic distribution.
Sony's statement said: "We respect and understand our partners' decision and, of course, completely share their paramount interest in the safety of employees and theater-goers."
Sony has not indicated if or when release of The Interview will be rescheduled.
Source: New York Times