Sony Reveals Huge PC Gaming Sales With Prediction of Big Market Boom by 2025!
---
---
---
Mike Sanders / 3 months ago

It's something that pretty much every gamer has known for the last 25 years, but Sony's long-held reluctance to bring its PlayStation exclusives titles to PC has never made any kind of sense. – The argument Sony always presented was that it didn't want to dilute the importance of its own platform exclusives, and more so, aid its competition. – The fact is, however, that while the PlayStation and Xbox have regularly fought it out for our business, the PC market has been sitting on the sidelines bellowing over (to mostly deaf ears) that we have no part in this war, we just want the games, please!
In the last couple of years, however, Sony has finally started to relax its policy with it bringing three major titles over to PC. Horizon Zero Dawn, Days Gone, and most recently, God of War. – So, with Sony finally dipping its toe in the PC market, has the decision paid off?
Well, following official sales figures from Sony (courtesy of @BenjiSales), the answer seems to be a monumentally huge yes. So huge, in fact, that Sony may be set for a radical change to its gaming platform in the coming years!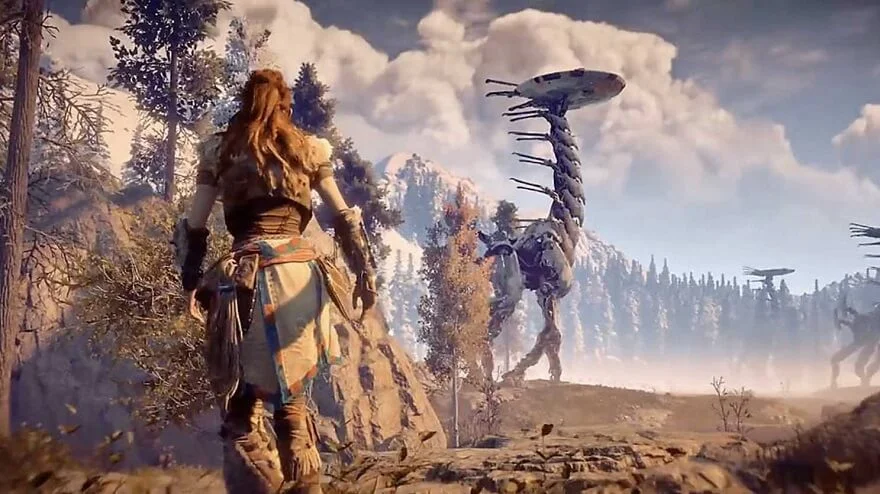 Sony Confirms Huge PC Port Success!
As part of the first official sales figures (specifically for the ports), Sony has confirmed the following sales figures and revenue generated for its trio of current PC titles.
Horizon Zero Dawn – 2.398M units sold – $60M revenue generated
Days Gone – 852K units sold – $22.7M revenue generated
God of War – 971K units sold – $26.2M revenue generated
Lest we forget too that since PC is now a (99.99%) digital platform these days, the costs of producing physical copies that are encountered with console versions are non-existent here. In other words, that revenue is going to be pretty close to near pure profit!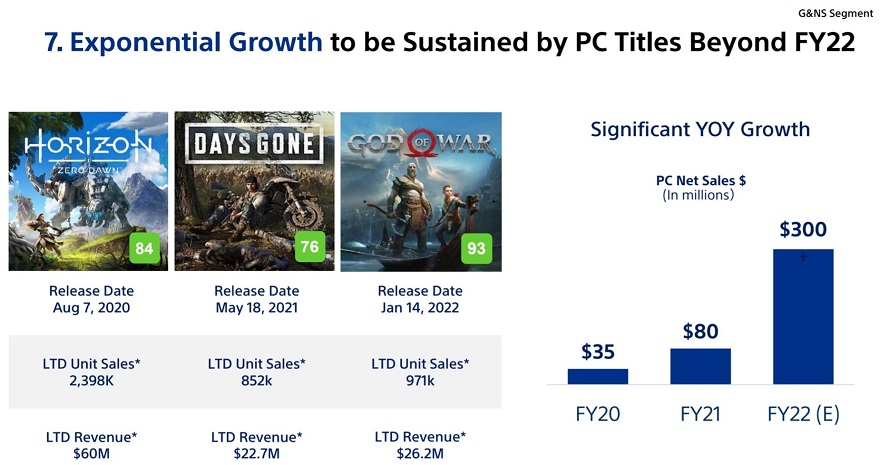 While these numbers clearly do not include how much it actually cost to port the titles to PC (you do, after all, have to pay people to do this work), the chances are that relatively speaking, this was a nominal figure. Put simply, the data has clearly proven to Sony that bringing their PlayStation exclusives to PC could represent a brand new and massively lucrative new source of income they'd never bothered to tap before!
So much, in fact, that with $300M of revenue expected to be generated before the end of this year, Sony might be set to go, quite literally, all on in PC.
Going the Whole Hog on PC Gaming?!
As part of subsequent reports based on both insider sources and comments by Sony themselves, there are more than a few indications suggesting that by as early as 2025, Sony plans to bring at least 50% of its current or upcoming PlayStation exclusive titles to either PC and/or mobile. – In other words, if there's a game being developed right now by Sony, the chances are practically guaranteed that likely after about a year of console exclusivity, the title will categorically be coming to PC as well!
All in all, this is fantastic news for PC gamers. As we said at the beginning though, it just kind of beggars belief that it took them this long to figure out what we all knew for years! – Better late than never though!
What do you think? – Let us know in the comments!