Sound Blaster Audigy FX V2 Released
---
---
---
Peter Donnell / 10 months ago
Creative is the go-to word for PC audio, and they've been making soundcards, speakers and more for as long as I can remember, and actually, longer than that. Their Sound Blaster Audigy FX internal soundcard has long been a big hit with audio lovers, and now they've given it a modest range of upgrades and brought it back to the market. Introducing the aptly named Sound Blaster Audigy FX… V2!.
The old board was and still is pretty decent, but it's certainly long overdue an update. The first thing to get tweaked was the aesthetics. Many of us want high-end PCs that look as good as they perform. Creative has dropped the colourful plastics and just cleaned up the design overall.
Here's the old design.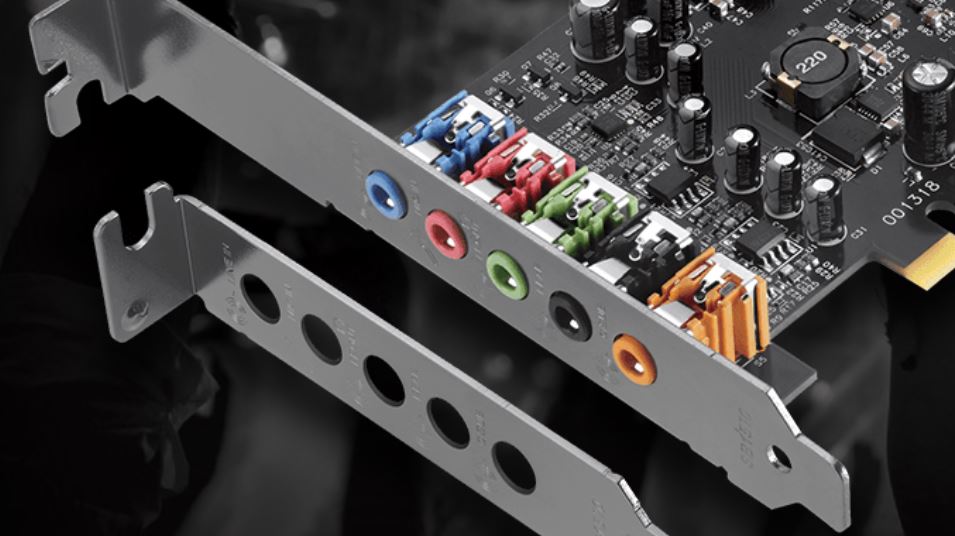 Here's the new one!
Audigy
Furthermore, the new one comes with a few new tricks too. Firstly, it's got some blanket upgrades to the audio quality, which is a given. There's SmartComms Kit built-in, which is freaking awesome for homeschooling and work from home culture, as it greatly improves online calling. Plus, there's an additional daughterboard option, allowing you to get optical out, and true 7.1 connectivity should you need it.
Hear the Sound Blaster Difference
"The Sound Blaster FX V2 is powered by the heralded Sound Blaster Acoustic Engine technology that delivers high-quality, 5.1 cinematic surround sound, 24Bit 192khz high-resolution audio. Coupled with its high-fidelity DAC which is capable of up to 120dB dynamic range, this sound card offers pure ear candy for users looking to improve their motherboard audio for movies, gaming and music. Scout Mode, a Sound Blaster staple, enhances in-game audio cues so that users get a 'ear-start' in nailing down opponent locations while in battle. "
5.1 Channels
This sound card supports 5.1 discrete channels on speakers, as well as 5.1 virtual surround on headphones (up to 600 Ω). For users who want even more, the Sound Blaster Fx V2 DBPRO daughterboard is available as an upgrade option – users get to enjoy full 7.1 surround sound, DSD256 high-quality playback and an optical-out port for even more connectivity.
Compact
With a half-height and compact form factor, the Sound Blaster Fx V2 is 16% smaller than the preceding model. It also comes with interchangeable full-height and half-height brackets in the box; making it easier than ever to fit a sound card into a PC.
The Smarter Way to Communicate
The Sound Blaster FX V2 performs beyond a typical sound card; the SmartComms Kit is a suite of smart communication features to help simplify the way users communicate during conference calls and online chats. With features such as VoiceDetect, NoiseClean-in, and NoiseClean-out, users can skip the unnecessary fiddling of microphone controls and ensure constant clarity while talking to others without the disturbance of annoying background noises.
Pricing and Availability
Sound Blaster FX V2 is priced at US$54.99, £49.99, €54.99, PLN249; Sound Blaster FX V2 DB PRO is priced at US$17.99, €17.99, £16.99, PLN 79. Both are available at Creative.com. We'll have a full review for you later this month too, stay tuned!