SP/ Silicon Power Launches MFi Certified Dual Interface SP xDrive Z50
---
---
---
Bohs Hansen / 5 years ago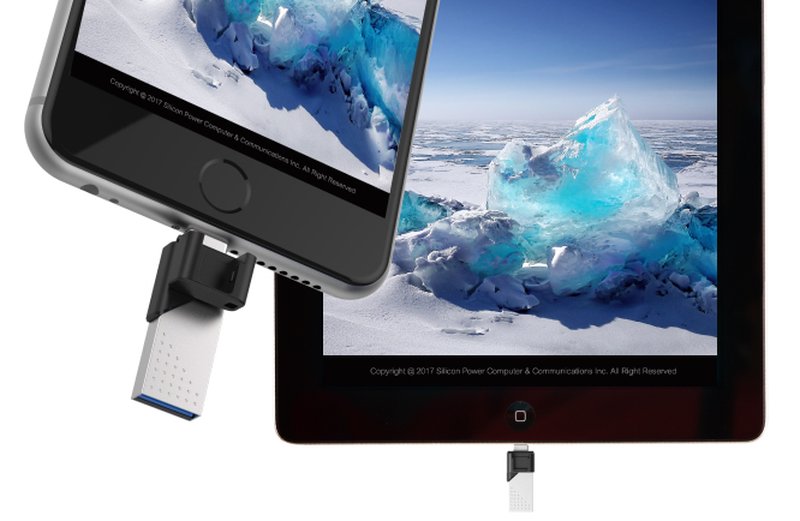 SP/Silicon Power has launched its latest addition to their Apple solution portfolio called the SP xDrive Z50. The new flash drive doesn't just come with double connectivity, it also matches the Apple design. SP also got the xDrive Z50 fully MFi certified with its dual interface Lightning and USB 3.1 Gen 1, making the drive a perfect complement to MacBooks, iPads, and iPhones.
The design is made to create a sturdy and good looking drive at the same time. The surface got a sandblasted treatment and embossed pattern keeps the drive's classy metal casing well-protected from scratches, fingerprints, and dirt. The lightning connector is protected by a highly elastic yet sturdy cap.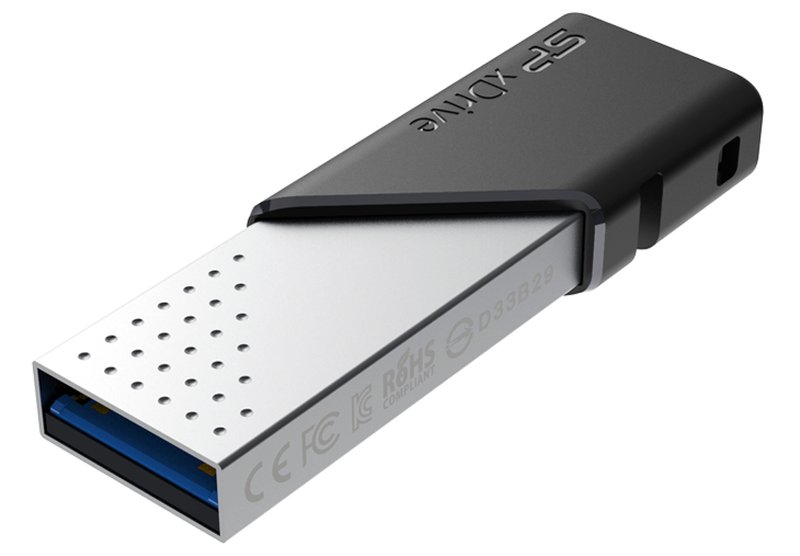 Silicon power made sure that the drive will work with most systems, even if they're protected by a phone case. The lightning connector has been extended for this, eliminating the need to remove the phone from the casing just to attach some extra storage.
There's also a small hole in the rubber cap, allowing you to place the tiny lightweight flash drive on a keyring or on bags.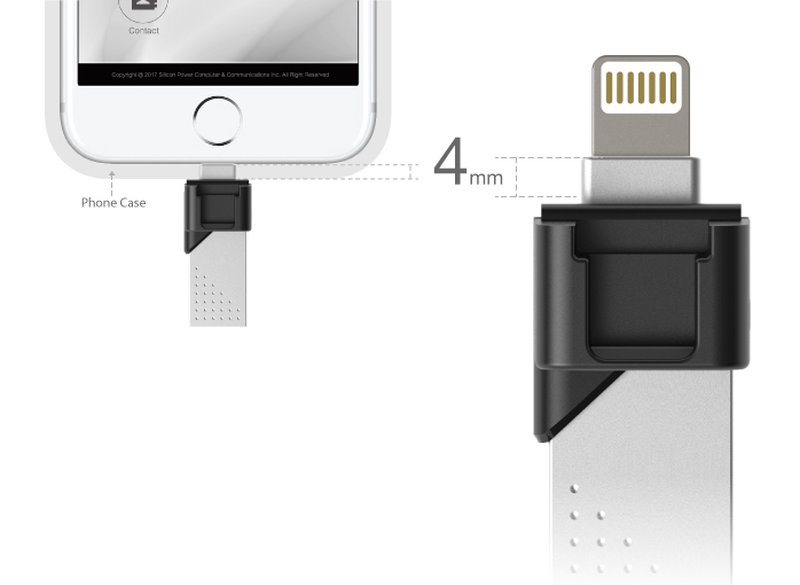 There will be three capacity options and two of them are already available online. A 32GB version, a 64GB version, and a 128GB version. At the time of writing this, the 128GB SP xDrive Z50 flash drive is listed on Amazon for $82.99 while the 64GB version is listed for $50.99.
Feature Highlights
PLUG & PLAY design for hassle free storage expansion to your iPhones/iPads
MULTIPLE MEDIA SUPPORT for easy data sharing between iPhones & iPads and all USB based computers
EXTENDED CONNECTOR for more user-friendly experience. Just plug in the drive without taking off the iPhone case
DURABLE & ANTI-CAP LOST DESIGN – The sturdy cap attached to the drive can protect the connector from dust or damage from daily use
APPLE MFI CERTIFIED for quality and durability assurance