Elon Musk's Space X Falcon Heavy Successfully Launches
---
---
---
Mike Sanders / 4 years ago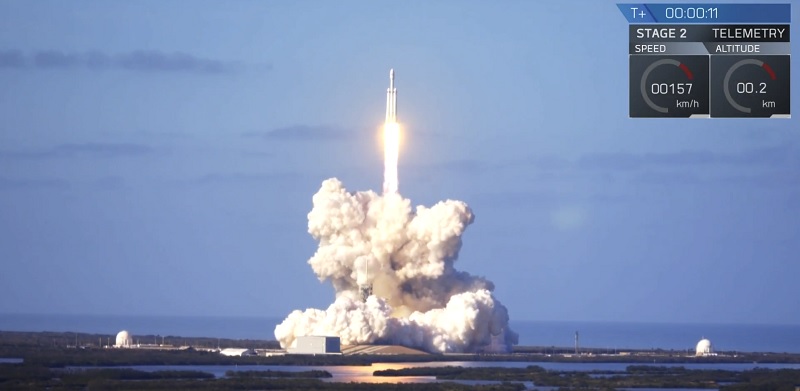 Falcon Heavy
Today marks a historic event and breakthrough in space travel. Yes, that might sound rather dramatic, but it's true. Elon Musk's Space X Falcon Heavy rocket successfully launched from the Kennedy Space centre and has sent its payload, most notably a Tesla Roadster, on its billion year mission to Mars.
Achieving speeds of over 26,000km per hour, the launch was, at least to my current understanding, a complete success.
If nothing else, I'm glad to see that my hopes were well founded when writing about this yesterday.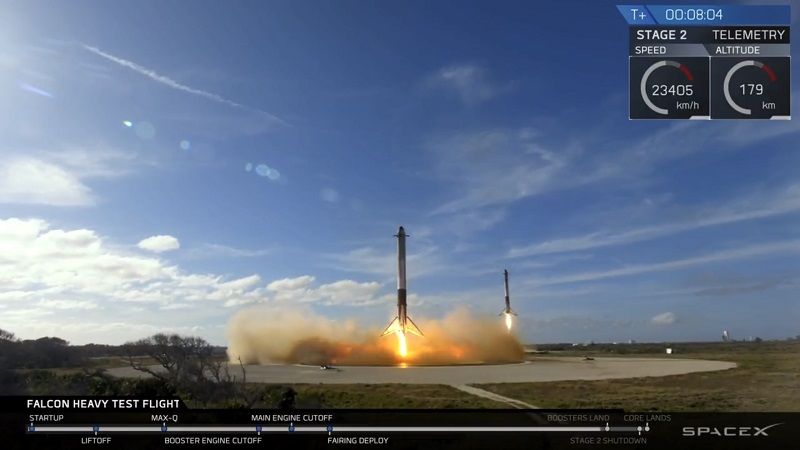 Launch and Separation
The launch went entirely to plan with perfect weather at the Kennedy Space Centre in Florida. All 27 engines operated correctly following the liquid oxygen fueling. Following launch, the separation of the 3 booster engines went entirely as expected and even more amazingly, they also successfully managed to land themselves (despite coming from about 60km in the air). The successful landing has meant that these booster rockets can be used again in future missions.
Launch Footage
In the video above, you are able to watch the launch from fueling to space in all its glory. In truth, without meaning to sound too romantic, I was truly amazed and watched the entire thing with a grin on my face. My mind was literally blown. Even my wife, who was a little sceptical about why a car was being launched into space turned around to the generally embraced madness of it all.
On a serious note though, the total success of the launch has opened up a lot of doors to the future of space travel and marks the single greatest achievement, to date, of the Space X project.

Where is the Tesla Roadster now?
Well, aside from the Tesla Roadster, which we will get to in a second, the payload also included an optical disk provided by the Ark Foundation. The Ark project attempts to create a record of all human achievement on a disk. So at least after we're long gone, having likely (and firmly) buggered this planet up, we will perhaps be known of in some distant corner of the galaxy.
If you are wondering how the Roadster is getting along, a live feed is currently streaming below. Additionally, you can keep up to date with the project by clicking the following link.
What do you think? Amazed by the launch? Impressed by the rocket design? Planning to keep up to date with the progress? – Let us know in the comments!
Support eTeknix.com
By supporting eTeknix, you help us grow and continue to bring you the latest news, reviews, and competitions. Follow us on Facebook and Twitter to keep up with the latest technology, share your favourite articles, chat with the team and more. Also check out eTeknix YouTube, where you'll find our latest video reviews, event coverage and features in 4K!
Check out our Latest Video