SpaceX Makes First Test-Fire of Interplanetary Raptor Engine
---
---
---
Alexander Neil / 5 years ago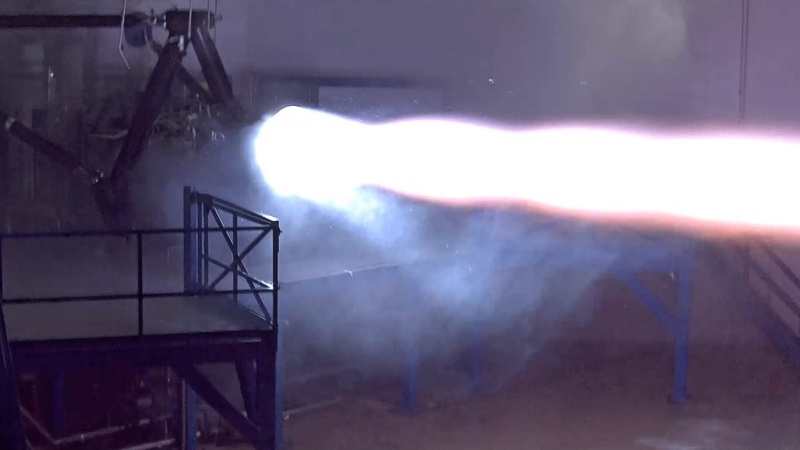 While Elon Musk is set to deliver a keynote tomorrow at the 67th annual International Astronautical Congress tomorrow, outlining his plans to colonize Mars (and even beyond), SpaceX are far from idle. As a show of just how far the company is with it's plans to realize interplanetary travel, Musk today tweeted a few images taken from the first test firing of the Raptor interplanetary engine which is intended to be used on the newly renamed Interplanetary Transport System.
SpaceX propulsion just achieved first firing of the Raptor interplanetary transport engine pic.twitter.com/vRleyJvBkx

— Elon Musk (@elonmusk) September 26, 2016
Commenting on the test, Musk noted that the chamber pressure in the Raptor runs three times that present in the Falcon 9's Merlin engine, which gives it a significant amount of extra power. As for the numbers, he stated that the production targets for the Raptor engine include specific impulse of 382 seconds and thrust of around 3 meganewtons, while for comparison, the Merlin is only capable of specific impulse of 282 seconds (311 seconds in the vacuum of space) and a relatively weak 654 kilonewtons of thrust (0.6 MN) at sea level, or 716 kN (0.7 MN) in vacuum.
Mach diamonds pic.twitter.com/TCX7ZGFnN0

— Elon Musk (@elonmusk) September 26, 2016
The second picture of the test ignition released by Musk is even more impressive than the first, with "mach diamonds" clearly visible in the exhaust column. These "mach diamonds" are visible distortion patterns that are the result of intense shock waves in the atmosphere and are also known as "shock diamonds".
Musk's formal address tomorrow will be part of the second day of the International Astronautical Congress in Mexico and is set to start at 2:30PM ET (7:30PM BST) and will hopefully include more details on the upcoming Interplanetary Transport System and its Raptor engine as well as the potential for more details on Musk's plan for Mars and beyond.