SpaceX Rocket Successfully Lands in Glorious 60fps 4K Video
---
---
---
Mike Sanders / 4 years ago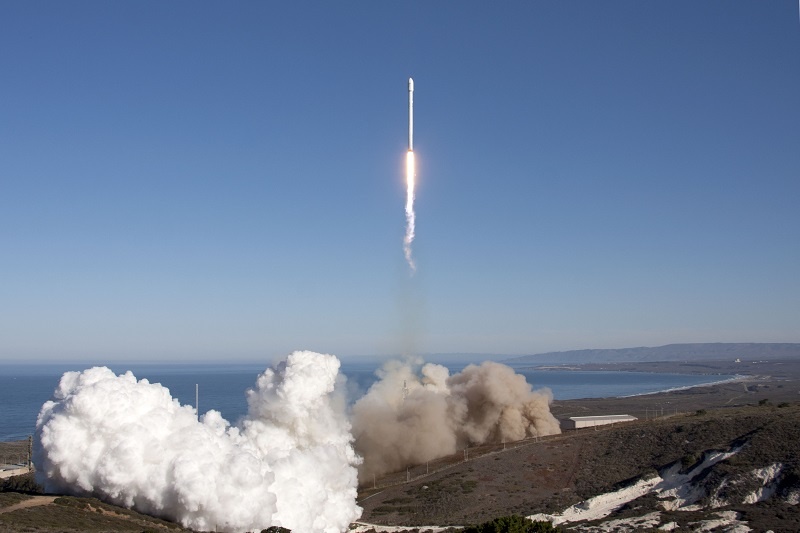 The SpaceX rocket, privately funded by Tesla found and entrepreneur Elon Musk has successfully completed a ground landing. The footage of the landing has been recorded in stunning 4k 60fps. It represents a significant step forward for the rocket company.
The SpaceX can land on the ground? Sounds impressive!
Well, it hasn't necessarily always been a success story…
SpaceX has been hard at work since 2002 to try to make Space more affordable, economical and environmentally sound. These landings are marking a highly successful period for the company. On December 2015, the first successful landing of the SpaceX rocket was conducted. Since then the SpaceX has been working towards ground landings and in recent months have successfully landed several test crafts. We recently reported how SpaceX recently relaunched a rocket, proving that they are, to a degree, reusable.
Do you have any details on the landing itself?
The video can be found at the bottom of this article and a lot more information can be found on the SpaceX website. It's a great site, well worth a look. The video itself shows the 5th successful landing of the Falcon 9 rocket.
The method to get the plane to autonomously land is quite ingenious in its simplicity. Elon Musk has said that they simply 'painted an X' on the floor with radio reflective paint. This gave the rocket a 'sonar' style signal to follow to successfully land. The genius, as they say, it in its simplicity. Something Elon Musk has become well-known for with his innovations.
The SpaceX project is a long way off considering manned flights. This does, however, represents a significant hurdle overcome, particularly given the expensive nature of the current space programs. NASA will assuredly be watching with a lot of interest. As a side note, it is sad that such a feat is currently in the hands of private investors. At least people like Richard Branson and Elon Musk might take us back to the moon one day. it does, however, add to the growing criticism of governments not to invest more in space travel.
I did apply to work on the SpaceX program myself, unfortunately, they didn't consider my 109 Mega Rocket on Kerbal Space Program sufficient enough experience. I even bought myself a Buzz Lightyear costume… oh well. Their loss is eTeknix's gain it would seem.