Spanish Sites See Drop in Traffic After Pulling Out of Google News
---
---
---
Ryan Simmons / 8 years ago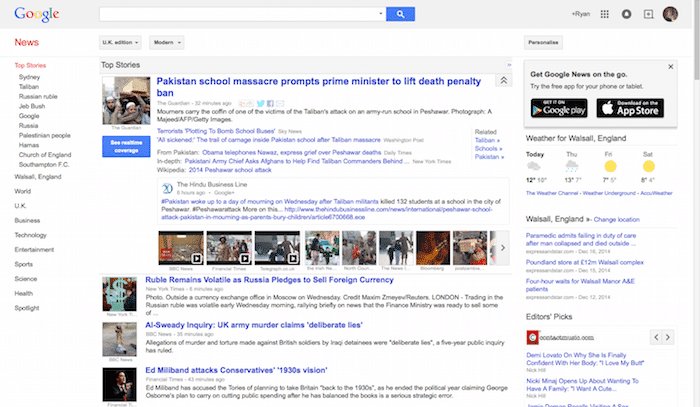 Well isn't that a surprise – analysis of traffic to a number of high-profile news websites in Spain reveals that their traffic has dropped ever since Google News was closed in the country all thanks to a new law we reported on last week.
The law, which was partly brought about thanks to lobbying from many of the affected publishers, means that Google would have to pay for use of their content or face a hefty fine. The decision left Google with no alternative but to withdraw the service from the country.
Web-analytics company Chartbeat said that traffic to 50 Spanish sites dropped by 10-15% on Tuesday, the day that Google withdrew the service from the country. This is quite a significant drop and could seriously affect the individual site's revenue.
There's no doubt Spanish publishers will be concerned about this and we can only wonder, did they really believe Google would pay to promote other websites for free?