Square Enix Unveils Final Fantasy 7 Buster Sword Alarm Clock!
---
---
---
Mike Sanders / 11 months ago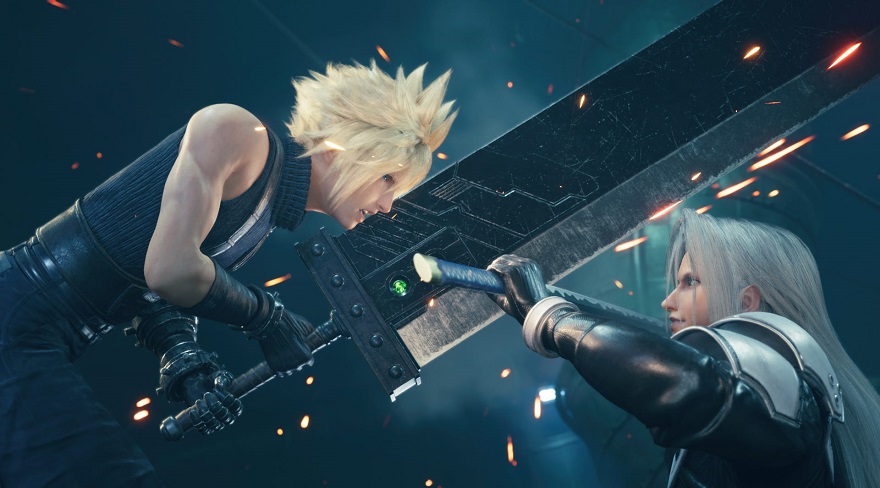 Final Fantasy 7's Buster Sword' is, quite possibly, one of the most instantly recognisable and iconic weapons from video game history. Now, admittedly, translating this into the real world, I daresay that it would probably be pretty terrible as an actual bladed armament. Largely because most people probably couldn't even pick it up let alone twirl it around their head in some kind of victory pose.
In something of a pretty awesome merchandising compromise, however, following an official Twitter post from Square Enix (@SQEX_MD_NA), they have confirmed the upcoming release of a Buster Sword themed alarm clock! *Insert shut up and take my money meme here*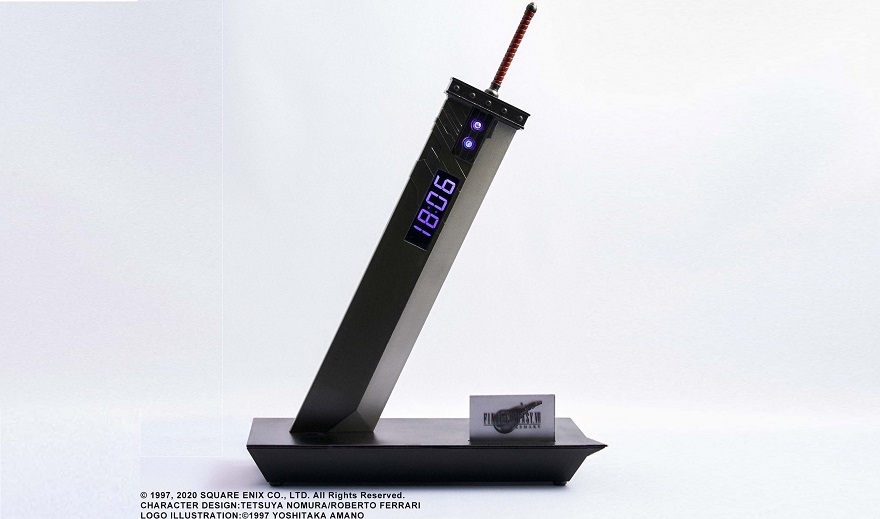 Final Fantasy 7 Buster Sword Alarm Clock
The alarm clock comes with a number of features that Final Fantasy 7 fans are going to absolutely love. Starting with the item itself, it offers a digital time display which, in conjunction with 'materia' slots, can have its colour changed to suit your taste. In addition to this, the alarm clock can also play several themes from the game including:
Main Theme of FFVII – Sector 7 Undercity
Let the Battles Begin! – A Merc's Job
The Airbuster
Aerith's Theme – Home Again
One-Winged Angel – Rebirth
The full specifications include:
Usable Temperature Range: Between -10 and 50°C (or between 14° and 122°F) *Do not let condensation form on the product
Clock Accuracy: Average month variation of ±30 seconds (Quartz accuracy at room temperature)
Input Type: USB Type C
Power Source: USB DC5V±5% /1.0A
Length of Cable: Approx. 1m (3.3ft)
Display Element: LCD
Illumination Element: RGB 3-color LED
Alarm Function: Alarm will sound at the set time
Alarm Accuracy: ±0 seconds against the displayed time
Alarm Sound: Selectable between 5 different sounds
Snooze: None
Auto Stop: After 5 consecutive minutes of sounding
Volume Control: Selectable between 3 volume levels
LED Brightness: Selectable between 3 brightness levels
Time Display Format: 24-hour time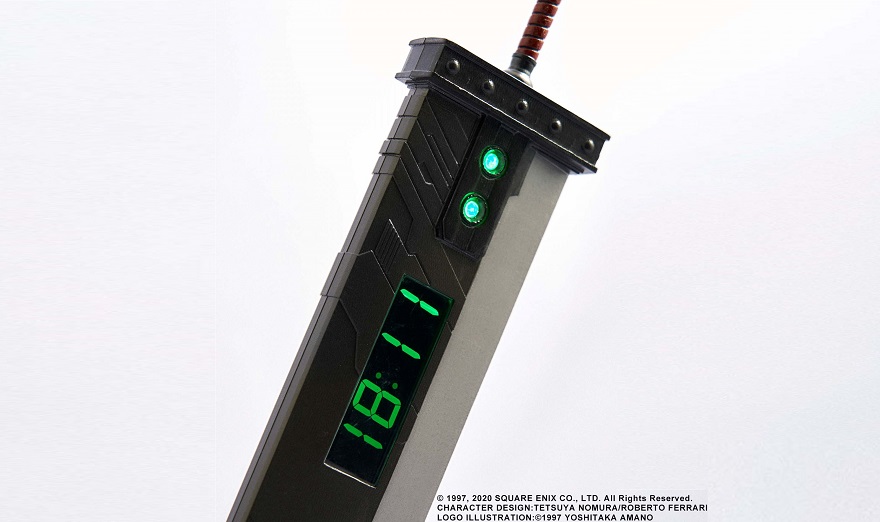 Where Can I Learn More?
For me, the only mildly disappointing aspect of this Final Fantasy 7 alarm clock is that it only(?) sits at just over 13″ tall. Quite frankly, given how ridiculously huge the in-game sword is, I was hoping that this might have been better translated in its alarm clock counterpart. – Putting that to one side, however, this is undoubtedly a pretty awesome design.
Available now for pre-order (with a release/shipping date scheduled for January 2023), at $199, the 'FINAL FANTASY VII REMAKE DIGITAL CLOCK – BUSTER SWORD' isn't cheap. If you do, however, want to learn more about it, you can check out the official website via the link here!
And rest assured, although I haven't ordered this myself, I am very tempted!
What do you think? – Let us know in the comments!